In the modern landscape of open-world games, shooter titles, and realistic graphics, 16-bit arcade brawlers are quite the rare sight. It's certainly exciting news, then, that a very popular title will be revisiting the good, nostalgic times of beat-em-up action: Teenage Mutant Ninja Turtles, which has been been repackaged into a new-yet-familiar game by publisher Dotemu and developer Tribute Games.
Titled Teenage Mutant Ninja Turtles: Shredder's Revenge, it takes Donatello and his band of brothers on a four-player, side-scrolling adventure that spans from the sewers of New City to Dimension X. Game visuals will feature a pixellated art style in similar vein to the Turtles in Time arcade classics, with iconic characters and elements like the Foot Clan making appearances along the way.
A launch date has yet to be announced, but the game is expected to hit consoles and PC via Steam sometime soon. In the meantime, do knock yourself out with the basic set-up of Shredder's Revenge:
"With Bebop and Rocksteady assaulting Channel 6 and stealing super gnarly devices to support Krang and Shredder's latest twisted plan, Teenage Mutant Ninja Turtles: Shredder's Revenge sees the Turtles battling across a righteous range of timeless TMNT locations. From Manhattan and Coney Island, to city rooftops and dank sewers, help the fearsome foursome trounce Foot Soldiers, Triceraton Warriors, and Rock Troops all the way to Dimension X!"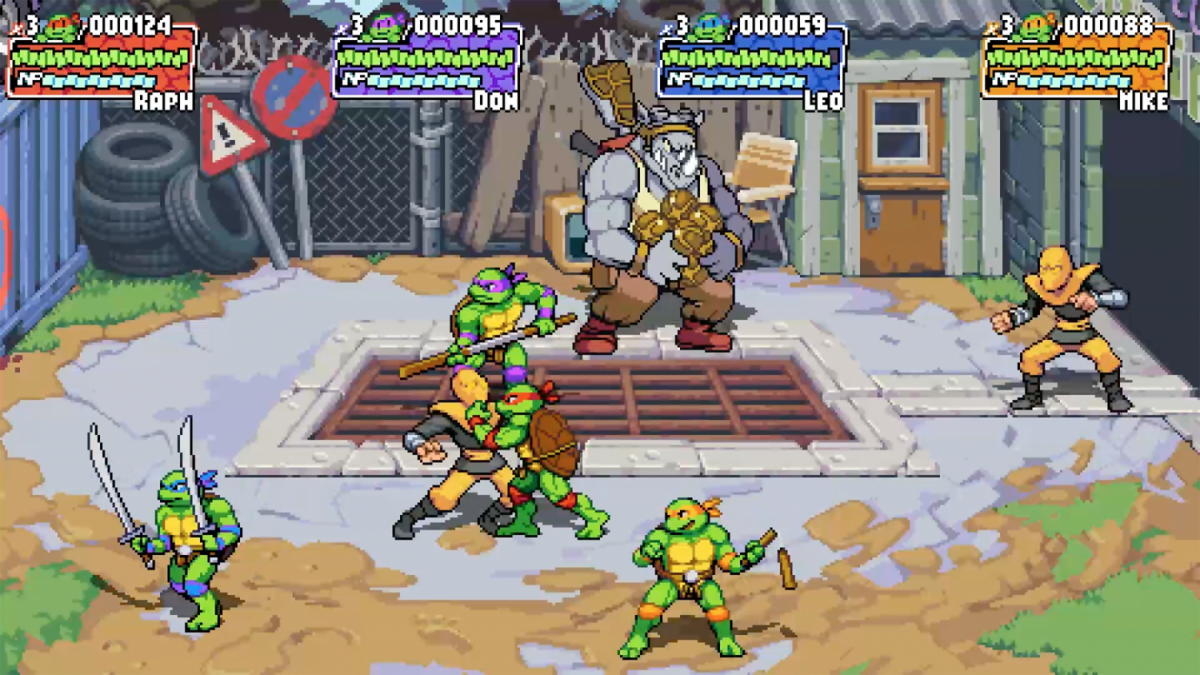 Suffice to say, it's still too early to tell just how the project will pan out, though the strong track record of both Dotemu (Streets of Rage 4) and Tribute Games (Scott Pilgrim vs the World: The Game, TMNT) does start it off on a good note.