Alright, maybe Santa isn't real, and we aren't going to see him ride his reindeer-pulled sleigh across the night sky in our lifetimes — sorry, if we've burst anyone's bubble — but Plaza Singapura has announced that they'll have the next best thing prepared for this Christmas, and their solution to our holiday cynicism? Drones.
We're assuming most people ought to know what a drone is, although maybe you've yet to pilot one by your own hands. This holiday season, Plaza Singapura has teamed up with the Science Centre Singapore to bring to you the largest indoor drone festival right smack in the main atrium of the mall, named PS Invaders. While that feels more extraterrestrial action than Christmas cheer, it's not like we get the whole winter wonderland hype in eternally-summer Singapore, so a Christmas invasion is not… unreasonable.
PS Invaders will be taking over Plaza Singapura from November 23 to December 16, 2018, and you can expect to see drones dancing in the air in a pre-choreographed sequence around the 12-metre-high drone cage, every weekend evening precisely at 8pm. It'll last for half an hour and the flashing lights and mid-air acrobatics are said to "feel magical". Because science is basically muggles' magic.
There will also be the PS Invaders' Surprise held on the weekends, where mini-drones will fly amongst crowds from 1.30pm to 2.30pm and 6.30pm to 7.30pm. Spotting these drones may bring you "festive surprises" — and we're hoping that's code for discounts or freebies. The Triathlon Carnival runs on November 24 and 25, and December 1 and 2, and it's basically a series of 20-minute hands-on sessions that'll be going on from 11am to 6pm.
If you're feeling a little more competitive, however, then maybe you'll want to take on the drone obstacle course, Try & Fly — Time Attack Challenge. Although, you may want to hone your drone-piloting skills before you pit yourself against other contenders, and you can do that via the virtual simulator in Try & Fly — Simulator.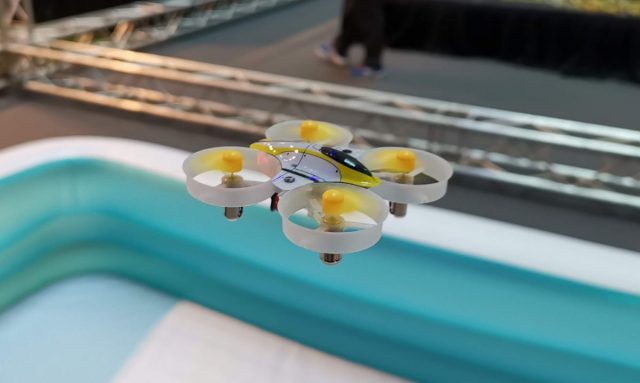 A series of workshops will also be available for friends and family looking to try their hand at drone craftsmanship — just note that, young children will require adult supervision. Build-A-Drone and Drone Crafting both happen daily from 11am to 7.30pm, in 15 and 30-minute sessions respectively. The first will have you assembling a ready-to-fly drone with LEGO pieces, while the latter will require more of an artistic streak as you're tasked to customise your drone with simple tools, and bits and bobs.
Running from November 22 to December 14, 2018, Powered Paper Plane and Code & Fly seem fairly self-explanatory. In these half-hour sessions, you'll be folding an origami plane, after which you'll be adding some kind of motor to it (Powered Paper Plane) and learning to code a drone to fly on its own via an iPad (Code & Fly).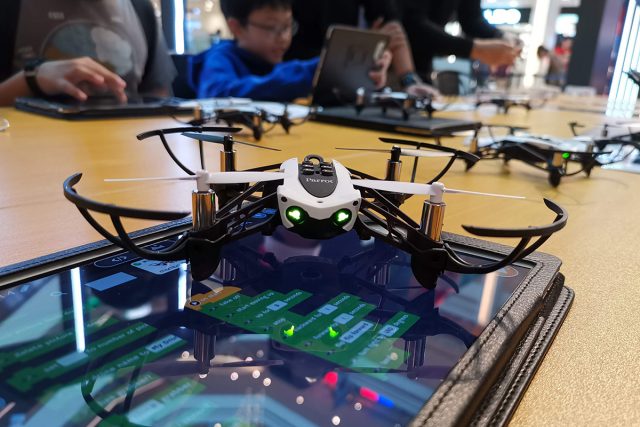 Finally, there will be more in-depth Build-A-Drone sessions scheduled on December 8, 9, 15 and 16. These will last a little longer at 45 minutes, and will probably give you more to work with.
PS Invaders is happening from November 23 to December 16, 2018 and admission is FREE.