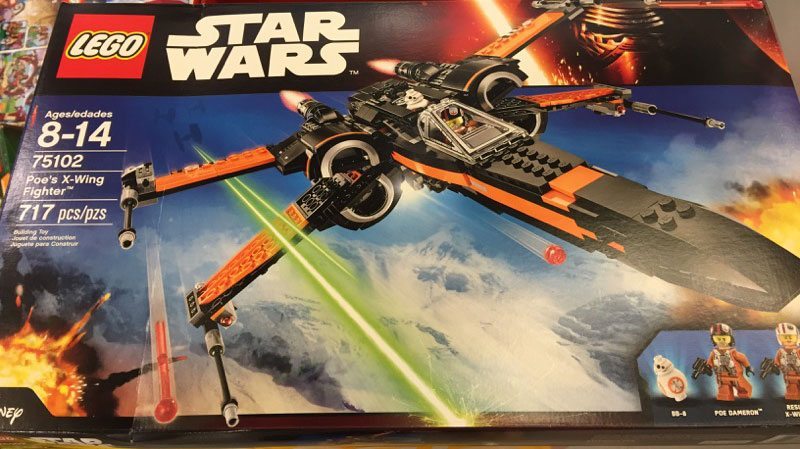 We finally get a peek at the upcoming new LEGO Star Wars sets for The Force Awakens! These images of Poe's X-Wing Fighter (75102) and the Millennium Falcon (75015) look super amazing and gives LEGO Star Wars fans a chance to own the 'classics' without paying a marked up price.
Because grey and white is just so last generation, we get a new look for Poe's X-Wing.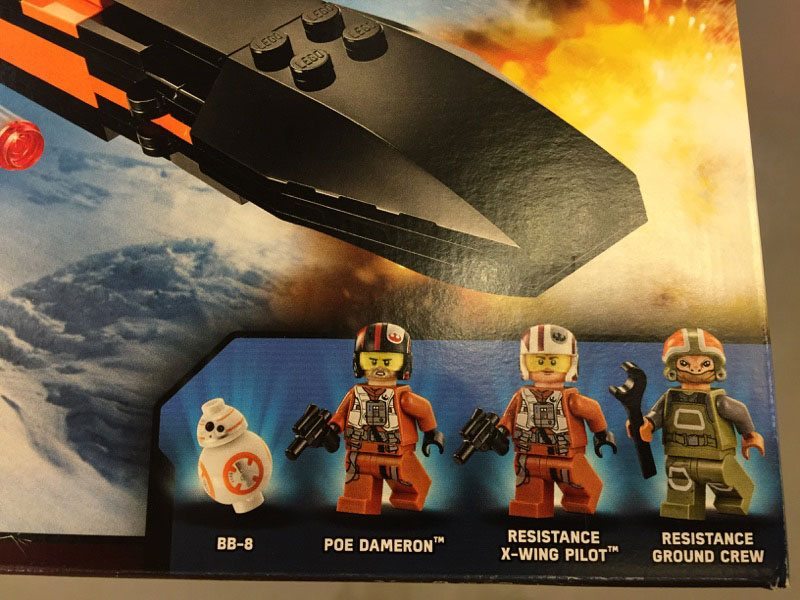 We get Poe Dameron and BB-8 as the uniques in this set and two more unnamed folks. I would have loved to have gotten the other named characters in the movie though. Stacking it up with the previous release we see that the piece count as gone up from the earlier 9493 X-wing Starfighter. BB-8 looks to be taking centre stage appearing in both ship sets.
More figs or more Astromechs, the choice is yours!
If you've missed out on the earlier, 7965 Millennium Falcon, here's your chance to add this old lady to your collection. The part count have gone up slightly as well which I guess accounts for most of the new, exterior look of the Falcon.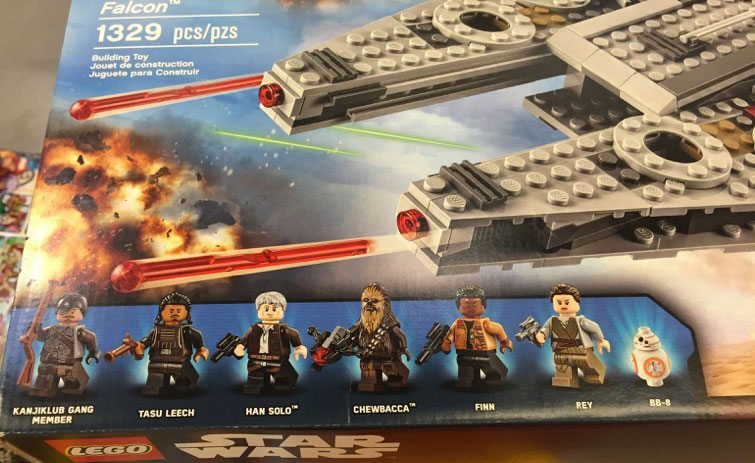 I'm not a big fan of the minifigs here as we lose Obi-Wan and Darth Vader from the original. Does this mean that the Sith would not share a scene with the Millennium Falcon? Here's the comparison below –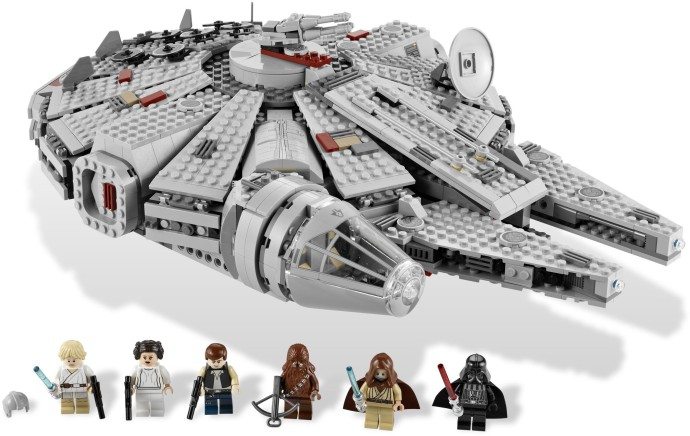 But wait there's more, here's a probable Minifig count for the rest of the sets. Where's Luke and Leia?!
75099 – Rey's Speeder – 2 minifigs: Rey & Unkar Henchman
75100 – First Order Snowspeeder – 3 minifigs: First Order Snowtrooper x2 & Snowtrooper Officer
75101 – First Order Special Forces TIE Fighter – 4 minifigs: First Order TIE Fighter Pilot x2, First Order Officer, & First Order Ground Crew
75102 – Poe's X-Wing Fighter – 4 minifigs: Poe Dameron, BB-8, Resistance X-Wing Pilot, & Resistance Ground Crew
75103 – First Order Transporter – 7 minifigs: Resistance Soldier x2, First Order Flametrooper x2, First Order Stormtrooper x2, & Captain Phasma
75104 – Kylo Ren's Command Shuttle – 7 minifigs: Kylo Ren, General Hux, First Order Officer x2, & First Order Crew x2
75105 – Millennium Falcon – 6 minifigs: Rey, Finn, Han Solo, Chewbacca, BB-8, Tasu Leech, & Kanjiklub Gang Member
---

Drop a Facebook comment below!