If you've played Yu-Gi-Oh in the 90s, you know how strange the cards were: furry fiends (Kuriboh) inspired by campy horror flicks like Critters, and a burger with buns bearing breaded fangs (Hungry Burger). If you're around Japan, make a stop at Coco's to take a bite off a Hungry Burger-inspired burger – the perfect revenge for when a card like that once took a bite off your life points.
So why did Coco's Japan touch on such nostalgia? They're celebrating the 25th anniversary of the Yu-Gi-Oh TCG with four Yu-Gi-Oh-themed recipes. Apart from the Hungry Burger (¥1,309 / S$12.90), the menu also includes the Galactica Oblivion Parfait (¥1,199 / S$11.90), Sevens Road Magician Curry (¥1,309 / S$12.90), and Blue Eyes White Dragon Parfait (¥1,199 / S$11.90).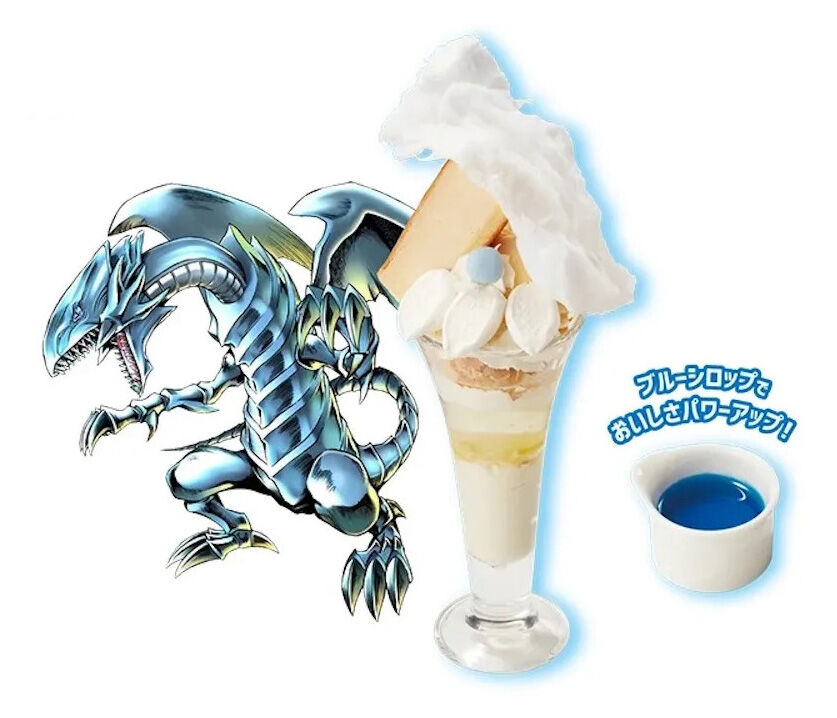 There's more: Coco's is offering free Yu-Gi-Oh cards! Customers can choose between Yu-Gi-Oh Duel Monsters or Yu-Gi-Oh Rush Duel and they'll receive random cards from the respective seasons.
The cards will be available in two different batches in tandem with different items in the menu. The first batch of cards will be available from 16th May to 5th June along with the Hungry Burger and Galactica Oblivion Parfait. The next batch will be available from 6th to 26th June along with the Sevens Road Magician Curry and Blue Eyes White Dragon Parfait.
Even though Yu-Gi-Oh's 25th anniversary is happening in February next year, Coco's has found a great way to celebrate early. Once again, it's time to duel!