The domination of Nintendo continues, and this time, it's at the global box office, with the Super Mario Bros. Movie remaining strong and joining the exclusive club of US$1 billion in ticket sales over the weekend. This comes only just three weeks after being released in theatres.
As reported by Variety, the record as of the weekend stands at a total of US$490 million in North America and $532 million internationally. The strong performance of the animated movie sees it join four other movies that have achieved the big milestone in recent times, following in the footsteps of others like Spider-Man: No Way Home, Top Gun: Maverick, Jurassic World: Dominion, and Avatar: The Way of Water.
Having released on 5 April, the Super Mario Bros. Movie has gone from strength to strength with each passing weekend, and has firmly overtaken the disastrous live-action debut of the Italian brothers in 1993 as the de facto movie that focuses on Nintendo's heroes.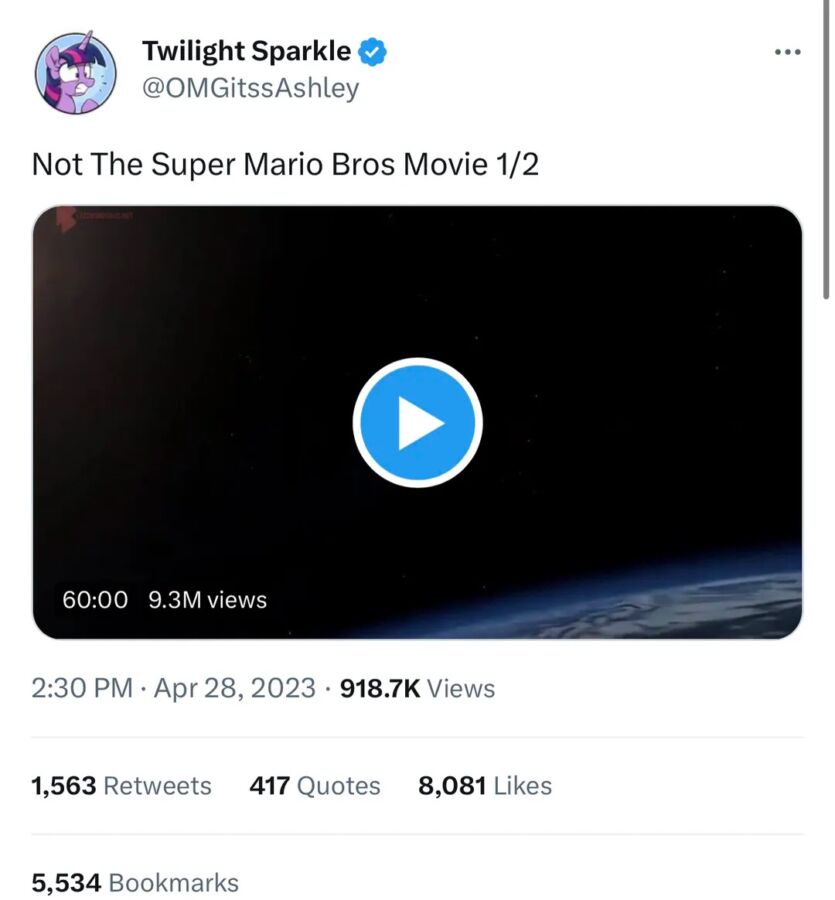 Yet, outside of the box office, the movie has had some additional promotional help thanks to the increasingly open nature of Twitter. Users have been uploading the entire Super Mario Bros. Movie onto the social media platform in 60-minute chunks. While some of the accounts have been suspended, more than 9 million views of the various parts of the movie have been amassed.
Needless to say, that will not go down well with the folks behind the movie or at Nintendo. It remains to be seen just what will be done to prevent such interesting use of the platform in the future, especially since Twitter no longer has a trust and safety compliance team thanks to its new owner, Elon Musk.