Want to add a touch of magic to your wardrobe?
Spanish fashion label Loewe has unveiled a third — and final — collaboration with Studio Ghibli, this time featuring Howl's Moving Castle. Their previous collaborations have included a My Neighbor Totoro capsule series in 2021, and a Spirited Away series in 2022.
Key characters from the film such as Howl, Sophie, Markl, Heen, Turnip Head, the Witch of the Waste, and fan-favourite fire demon Calcifer are brought to life in the collection across various pieces of clothing, bags and accessories. In fact, the extensive collection also includes wallets, sneakers, hats, charm straps, scarves, earrings, and a candle.
The titular Moving Castle even gets a cool homage in the form of an intricate calfskin leather bag or pouch.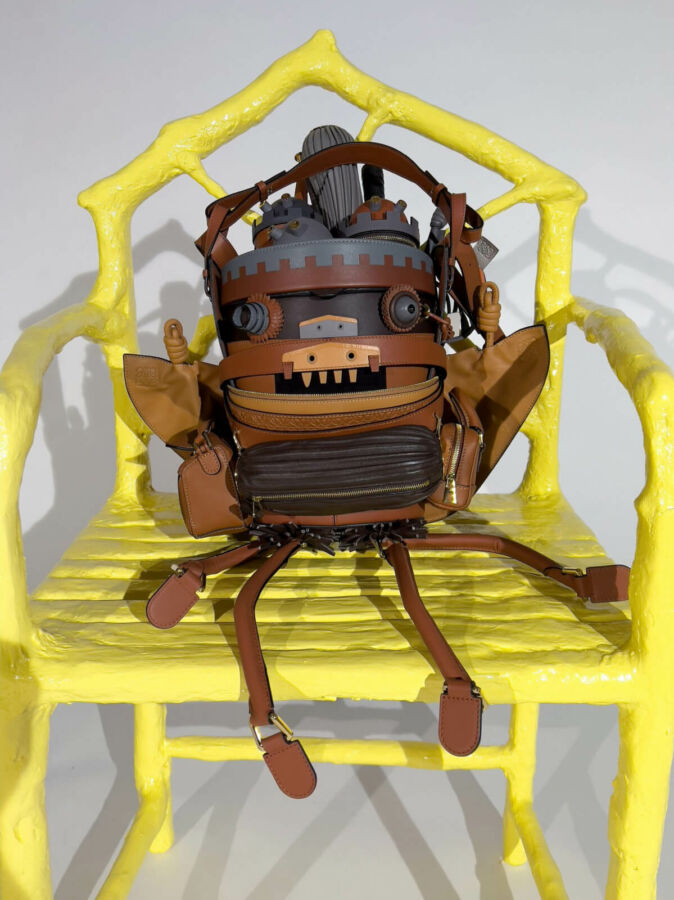 The collection will be released at Loewe stores from 2 February. What's more, there will be a special pop-up event at Loewe's Omotesando and Hankyu Umeda Main Store branches from 2-8 February. The pop-up event will feature a replica of the Moving Castle, along with background paintings and a photo spot set up to look like Calcifer's fireplace.
However, this fantastical collection is not for the faint of heart. A simple T-shirt starts at S$690. Meanwhile, bags range from S$3,200 to S$6,650. In addition, the Moving Castle pouch is priced at S$4,750, while the bag version goes for a whopping S$21,850.