Hypebeasts fall in! Singapore's premier street festival is back after a one-year hiatus to celebrate the diversity of street culture.
Culture Cartel has announced that this year's event will take place on 1-4 December 2022 at *SCAPE. Previous iterations of the event have taken place at the F1 Pit Building, although the 2020 edition was held virtually in response to COVID-19 health and safety measures.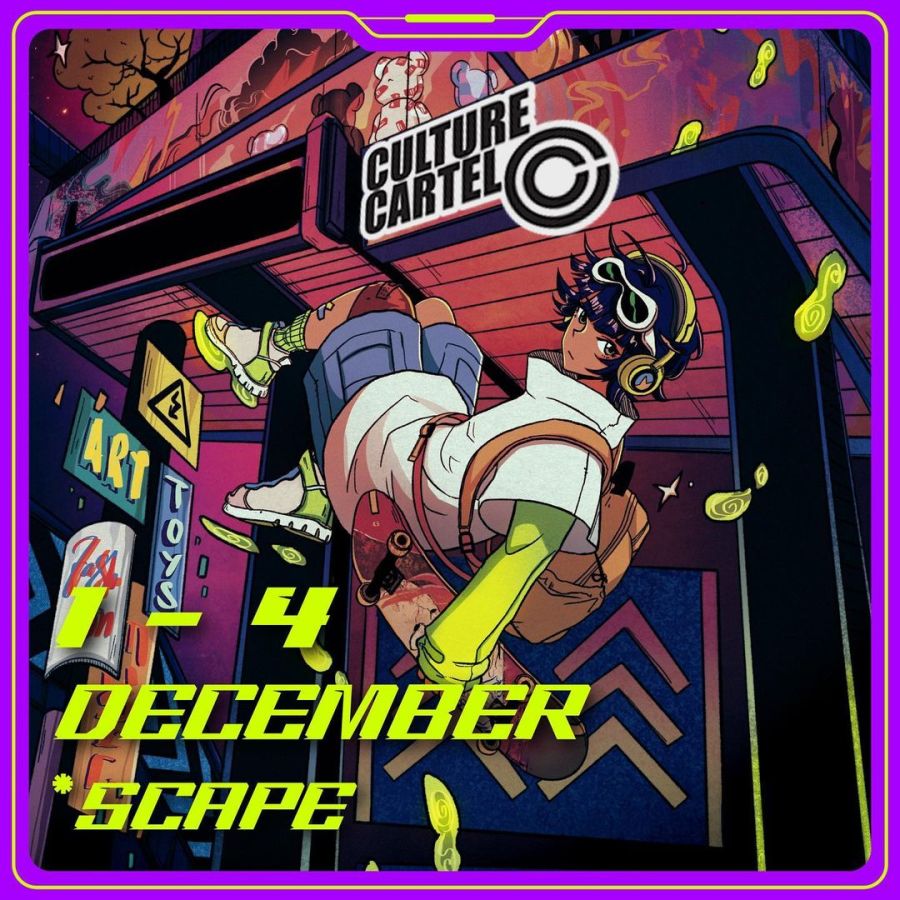 This year's convention will focus on the theme of dystopian cyber retrofuturism, representing how street culture has evolved and adapted to the changing times. To underscore this theme, NFTs will be featured as the subculture's fifth pillar, alongside the other key categories of Art, Fashion, Tattoos, and Toys.
If Culture Cartel 2022 is anything like previous editions, attendees can also look forward to rare and exclusive collectibles, eye-catching street art, heart-pumping music, as well as conversations and masterclasses with creative leaders.
More information about the event, such as registration information and participating brands and personalities, will be revealed on Culture Cartel's Instagram soon.