Ready to venture into the Upside Down? In an exciting collaboration between Mighty Jaxx and Netflix, fans of Stranger Things can immerse themselves in the dangerous and adventurous realm via Stranger Things – The Encounter: Singapore.
From 30 June to 1 October, The Encounter lets fans step back into the 80's and join Hawkin High's Hellfire Club for Game Night before being taken on a trip to iconic locations in the hit Netflix series such as Joyce's House, The Lab, The Upside Down and even the infamous Creel House. Assuming one makes it out safely, Surfer Boy Pizza and Scoops Ahoy await with delicious treats.
Fans who wish to avoid getting stuck in the upside down or ensnared in the clutches of Vecna and the Demogorgons can opt to take a nostalgic trip to The Starcourt Mall Area instead and gain access to a plethora of Stranger Things merchandise.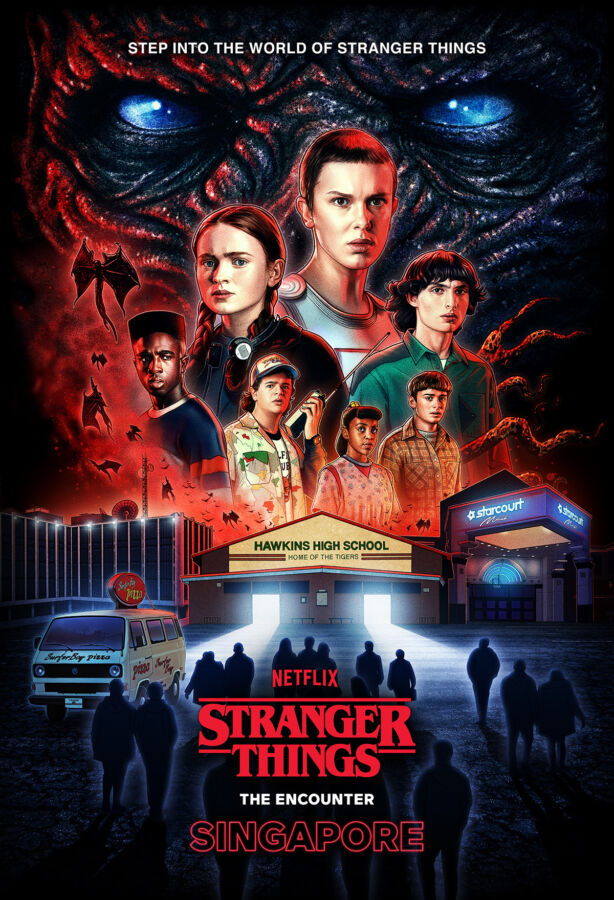 Other highlights include a Stranger Things Visitor Center, an immersive retail experience in the style of the Palace Arcade with photo opportunities and selected Stranger Things merchandise. The visitor center is available to all mall guests, whereas The Encounter and The Starcourt Mall Area are paid experiences.
Stranger Things – The Encounter: Singapore will be held at Bugis+, Levels 2 and 7 from 2pm to 10pm on Weekdays and 10am to 10pm on Fridays and Weekends.
The Encounter on Level 7 spans roughly 45 minutes and tickets are priced from S$39 per person or S$109 for a Priority Pass Ticket that includes an exclusive merchandise bundle. The Starcourt Mall Area is priced at S$15. The Visitor Center is free and will be located on Level 2.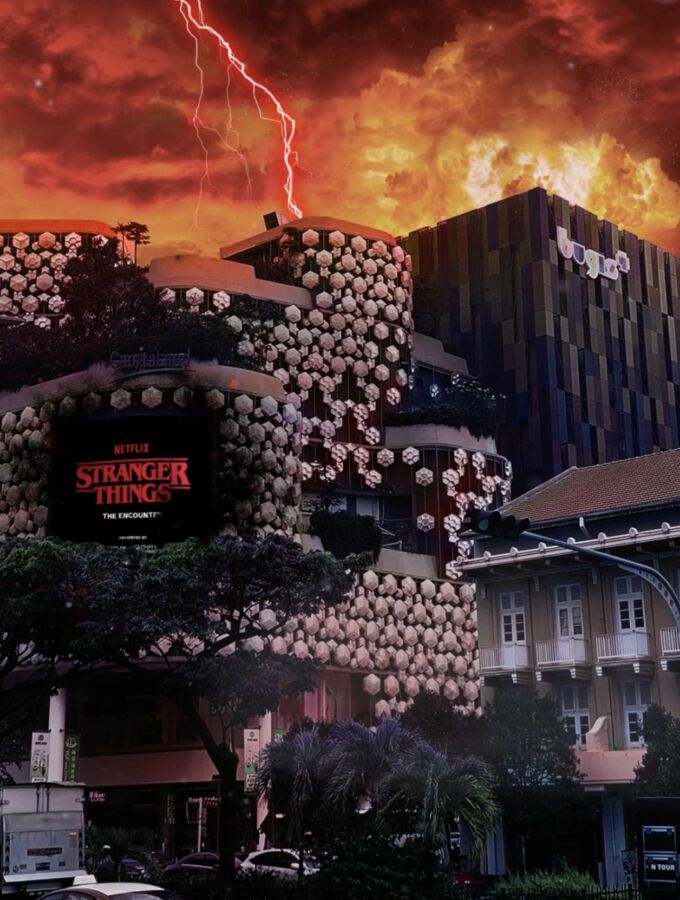 Stranger Things – The Encounter: Singapore follows the phenomenal successes of Netflix's Stranger Things: The Official Store that has toured key global cities including Los Angeles, New York, Miami, Paris and Milan. What makes Stranger Things – The Encounter: Singapore special is the additional aspect of an immersive audiovisual retail experience brought by the collaboration between Mighty Jaxx and Netflix.
"Stranger Things is one of Netflix's most popular IPs, and also one of Mighty Jaxx's best-selling product lines. It's a natural next step for us to work closely with Netflix to expand the fandom's journey through immersive retail, and in true Mighty Jaxx fashion, we're pushing the boundaries of creativity and technology in Stranger Things – The Encounter: Singapore," said Jackson Aw, Mighty Jaxx founder.
"We are excited to bring to Singapore this immersive retail experience, built around the timeless Stranger Things narrative of friendships and adventure that we have all come to love."
Tickets are limited for this exclusive encounter and can be purchased on the official website.