If you're a Star Wars nut like me, how could you resist the charms of this trusty and loyal BB-8 EZ-Charm for your daily commute, shopping and dining? No idea what an EZ-Charm is? Well, it functions the exact same way as an EZ-Link card, but instead of having a card sitting in your wallet, you get BB-8 dangling from your phone or bag for instant tapping.
The BB-8 EZ-Charm is on a limited run, and sold exclusively on the My EZ-Link Online Shop at S$29.90. You can opt for a S$7 delivery fee right to your doorstep or, if you live in the east side of Singapore, you can self-collect from Edward Boustead Centre @ 82 Ubi Avenue 4. A few things to note though, the charm will come with no stored value, so you'll need to top it up before use. Also, it has a validity period of 3 years, but hey, at least it will make for a timeless phone dangler ornament or keychain. If you have an NFC-enabled Android phone, you can even check its expiry date via the EZ-Link Mobile App. Not only that, you can even top up your EZ-Link card/charm with the app directly via your credit card. Brilliant!
Enough talk, and since we have the BB-8 EZ-Charm on hand, here's a closer look at the packaging and its contents.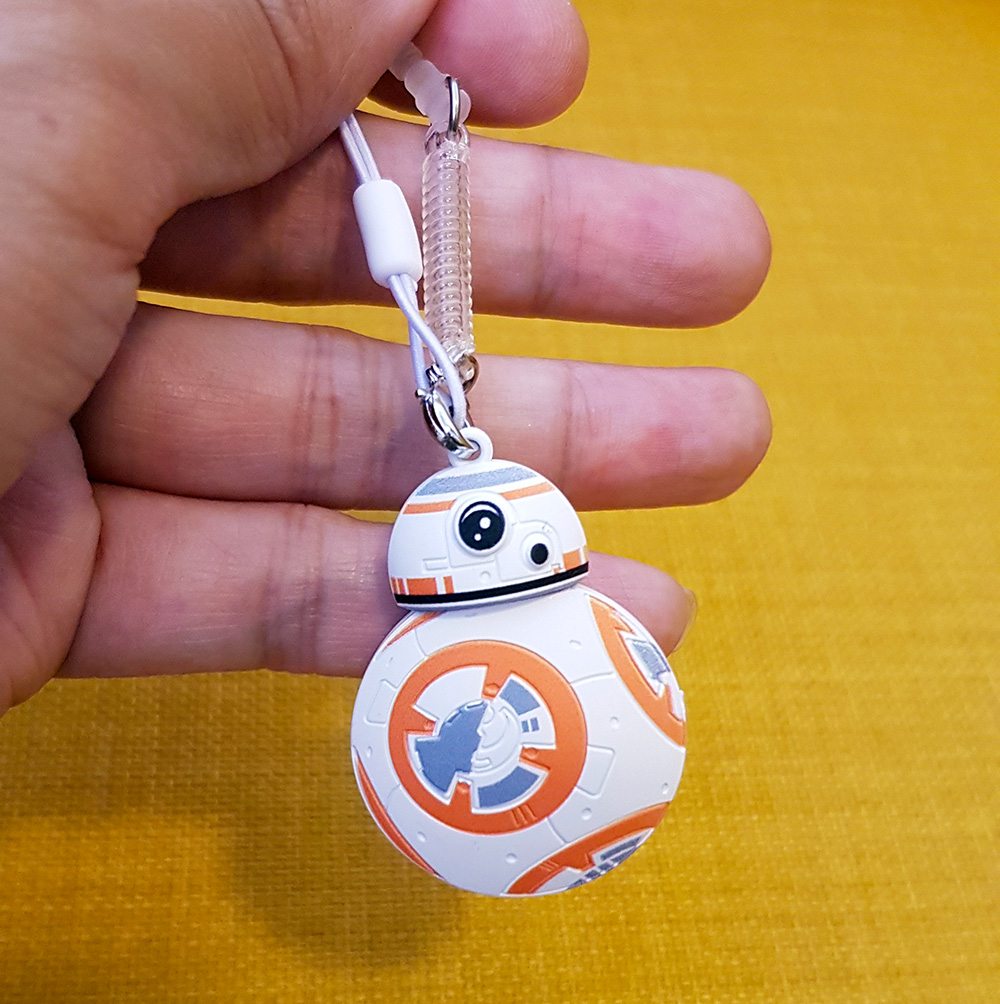 ---

Drop a Facebook comment below!