First announced in 2018, Star Trek has finally unveiled the poster for its Next Generation spin-off, Star Trek: Picard.
The poster shows of the former Starfleet captain Jean-Luc Picard and his new furry companion, who is sporting a Starfleet insignia on his collar, overlooking an expansive vineyard, with the orange glow of the setting sun frame the image. In the far distance, futuristic-looking buildings can be seen, a stark contrast to the more traditional looking houses and vineyard in front of it.
78-year-old Patrick Steward has famously portrayed the Starfleet captain on Star Trek: The Next Generation since its inception from 1987 to 1994, and he will be reprising his role for the upcoming American web television series.
Picard will be set at the end of the 24th century, twenty years after the events of Star Trek: Nemesis, with its storyline affected by the destruction of Romulus. While details of the series are still scarce, reports have surfaced that a major incident drove Jean-Luc into retirement following a heroic act.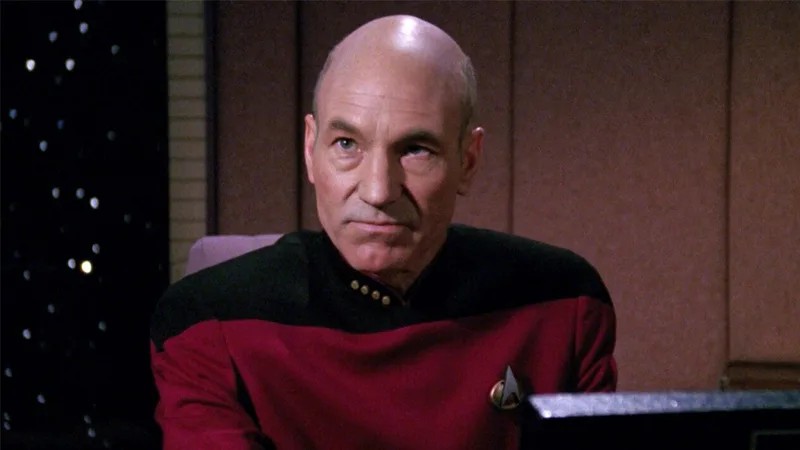 Star Trek: Picard will also star Alison Phil (Scott Pilgrim vs. the World), Michelle Hurd (Blindspot), Evan Evagora, Isa Briones (Takers), Santiago Cabrera (Heroes), and Harry Treadaway (Penny Dreadful). CBS will be bringing the show to the San Diego Comic-Con where more details are expected to be shared during the show's panel on July 20.