The Buster Sword, as a signature element of Final Fantasy VII (FFVII), has seen its design adapted for different forms over the years, such as a digital clock and an ice tray. Now, Square Enix is introducing another addition to the list, and it's likely not what you expect — even if its shape does fit the mould perfectly.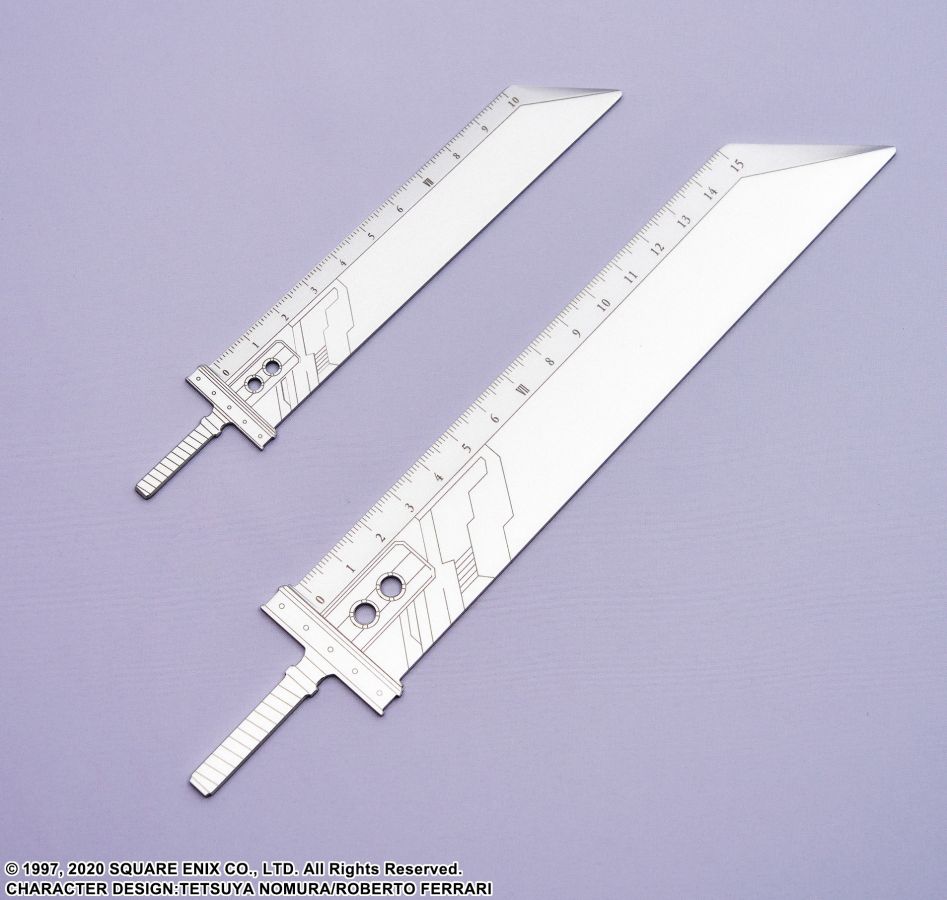 The gaming giant has turned Cloud Strife's iconic weapon into a metal ruler set comprising two lengths: 10cm and 15cm. It retails for US$37.99 on the Square Enix Store, and is projected to ship sometime in May 2023.
That's quite a steep price to pay for a stationery piece, but at least it comes with some detailing that subtly references the game and its recent remake. The '7cm' mark, for instance, is marked with 'VII' symbol, while the two circles above the guard represent the Materia slots on the Buster Sword. The hilt is also a nice geeky touch, despite its obstructive design for conventional use.
The FFVII Remake Buster Sword Metal Ruler Set is currently up for pre-order, with a more affordable alternative available on hobbyist website HLJ (US$28.98 / S$40.60), where it's expected to release around four months earlier on 31 January. The next thing to do is to wait for the launch of a 30cm or one-metre ruler modelled after Sephiroth's Masamune, which would complete the collection.
---

Drop a Facebook comment below!