The Buster Sword is undeniably useful for slashing enemies and blocking blows in Final Fantasy VII Remake, but that's not all the weapon is good for. As it turns out, Cloud's trademark broadsword can also come in handy for beating the heat by means of transforming into an ice cube…of sorts.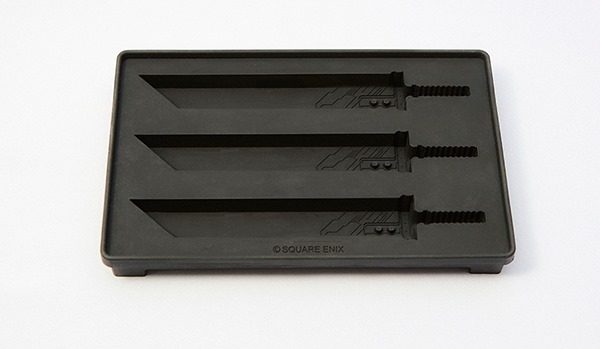 Yes, that's apparently going to be a thing with Square Enix. The Japanese company is releasing a silicon ice tray in the shape of the Buster Sword for ¥1,980, which will be available in limited supply.
Measuring 165 x 20 x 105mm, the mould is expected to arrive on 28 August 2021 exclusively to Japan. According to a description on Square Enix's official Japanese store, it can be used as a chocolate mould as well, with the Buster Sword-shaped ice doubling up as a drink stirrer.
The Buster Sword kitchenware comes across as an endearingly unnecessary product, but we are certainly not complaining, especially since it does give a rather stylish touch to chilled drinks. Besides, there's some detail to the design, which may act as a good conversation starter.
Now, the question is: will there be a Masamune ice tray to complete the experience of the iconic Cloud-Sephiroth rivalry?