If there was a keyword that sums up technology in the 21st Century, it would be the need for speed. For all tech companies, speed is the name of the game in ensuring that the job gets done, be it for gaming, streaming, processing and everything in between. This not only applies to computers, smartphones and tablets, but also everyday items such as smartwatches, TVs, and portable storage devices.
In recent years, many have been making the transition from portable Hard Disk Drives (HDDs) to Solid State Drives (SSDs) for their work on the go, and it only makes sense given how much faster SSDs perform in terms of data storage and transfer, as they utilise digital flash memory, as opposed to a traditional spinning disc as seen in HDDs. Also, the lack of a disk means companies can make SSDs as small as they possibly can, without compromising on download and upload speeds.
Western Digital's WD My Passport SSD is perhaps the best example of just how far SSDs have come since their inception in 1991. Coming in 500GB, 1TB and 2TB models, arguably the most striking feature of this portable SSD is its super sleek and compact form factor (measuring just 100 x 55 x 9mm and weighing just 45.7 grams), that lets it slip easily into your pocket. Unlike traditional portable HDDs that can even match a small tablet in terms of size, the WD My Passport ensures you'll never have to worry about physical storage space in your backpack.
And don't let its diminutive size fool you; the WD My Passport SSD is also very shock-resistant and durable, thanks to its metal design. It can withstand drops of up to 1.98 metres (6.5ft) as a result, so you don't have to worry too much about dropping this little guy.
As an SSD, the WD My Passport delivers some of the snappiest read speeds in the market, going up to 1050MB/s, with write speeds of up to 1000MB/s. This is only possible thanks to the NVMe data transfer interface that is typically seen in most SSDs in desktops and laptops, and shows just how quickly SSD technology has advanced over the years. This beats out the technology used in HDDs by a country mile, which are highly dependent on the rotations per minute (RPM) of the physical disk within.
The speed keyword doesn't just apply to how fast the WD My Passport performs, but also how quickly one can get acquainted with the technology. And do we have some good news for you; this SSD can be used right out of the box, and is compatible with both Windows PC and macOS devices.
As if it wasn't versatile enough, the WD My Passport also comes with a USB-C cable with a USB-A adaptor that makes it compatible with older PCs and Macs. Similarly, this also means it pairs nicely with consoles such as the PlayStation 4 and Xbox One, where storage space is a common problem. Having the speedy read/write speeds of the WD My Passport will no doubt be a godsend to gamers looking to expand their library without having to constantly delete their favourite titles.
Given how going purely digital these days also has its risks, it definitely helps that the WD My Passport comes with password-enabled 256-bit AES hardware encryption so you can store and access files safely without fear of anyone hacking into it. It even has its own backup software that lets you back up high-capacity files to your computer's drive and cloud storage system.
And if anything seems off with the SSD, it comes with a 5-year warranty to put your mind at ease.
The WD My Passport SSD is now available at WD official stores on Lazada and Shopee and select retailers across Singapore. Available in gray, red, blue, gold, and silver, and in capacities of 500GB (S$149), 1TB (S$239). and 2TB (S$469).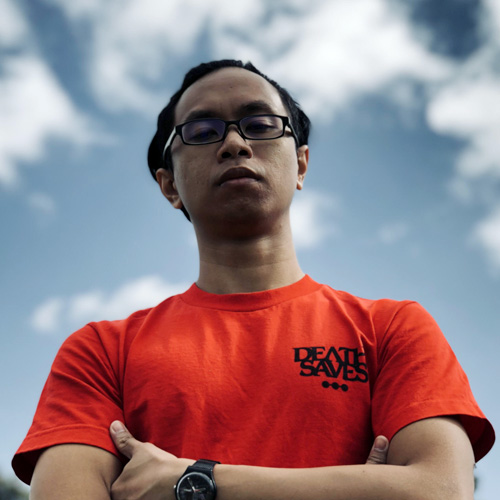 Marion has a serious RPG addiction. Sometimes it bleeds into real life; he forgets to sleep because he thinks he has a Witcher's body clock. Forgive him in advance if he suddenly blurts out terms such as "Mind Flayer" and "Magic Missile", because never once does he stop thinking about his next Dungeons & Dragons game.
---

Drop a Facebook comment below!