Anime legacies come and go, but there are some that live on till the end of time. The Naruto series is one such example, having established itself as a former Big Three of the Weekly Shonen Jump magazine, and becoming part of the driving force that influenced a new generation of the anime and manga.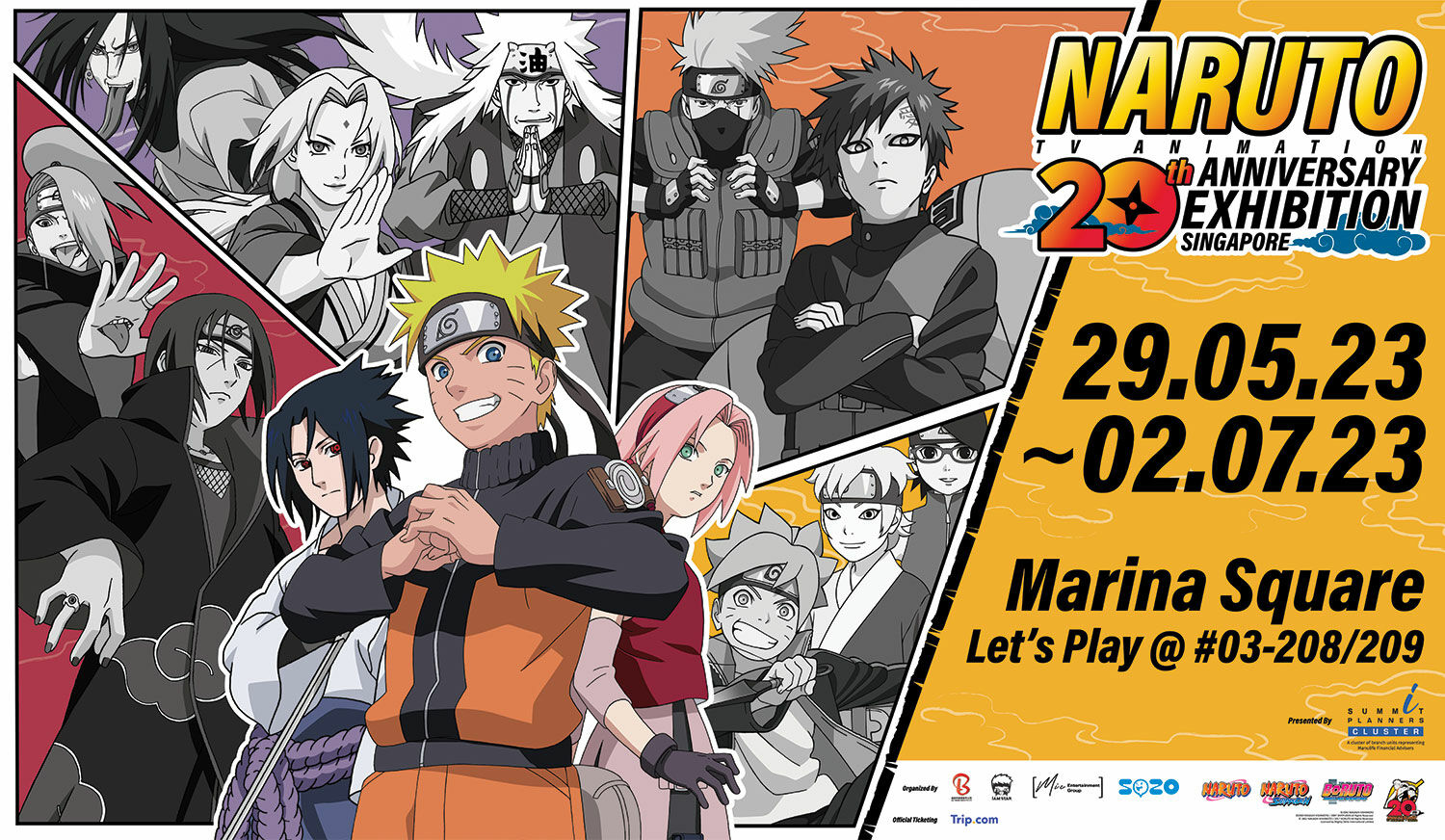 It's been two decades since, but the ninja way of life has never stopped. In celebration of the show's 20th anniversary, SOZO, the team behind Anime Festival Asia Singapore, is bringing the Naruto TV Animation 20th Anniversary Exhibition to local shores from 29 May to 2 July 2023.
The event will transform Marina Square (Let's Play @03-208/209) into recreations of eight classic scenes, including Naruto and Sasuke's battle in "The Final Valley", five immersive experiences that transform visitors into Shinobi, and a special pop-up store with limited-edition, exhibition-exclusive merchandise.
Tickets are slated to go on sale soon, going for S$22 per person on weekdays, and S$25 on weekends and public holidays. Early bird sales will run from 14 to 23 April, offering a discounted price of S$19 and $S21 respectively.
The exhibition is part of a bigger celebration that kicked off with a special "Road of Naruto" commemorative video last year, which includes fresh, reanimated battle footage. More projects are being planned for the anniversary initiative, starting from a Naruto x Boruto VR attraction in Japan, due to kick off on 17 March, and a musical event coming in Fall 2023.