Southeast Asia's very first Pokémon GO Safari Zone is making its way to Sentosa from April 18 – 22, 2019.
In collaboration with Niantic and The Pokémon Company, Sentosa Development Corporation will be bringing the Pokémon Go Safari Zone to Sentosa. Players will get to hunt for their favourite pokemon, including region exclusive ones, by journeying through Sentosa's beaches and many other attractions.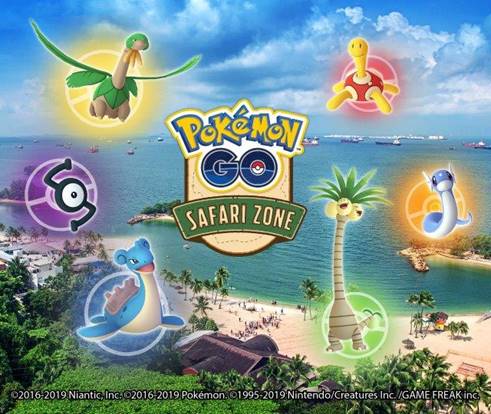 Rare, shiny, and never-before-seen pokémon will also be available for trainers to catch, such as the region-specific Tropius, shiny Shuckle, Unown and many more.
There will also be multiple Pokéstops for players to stock up on necessary supplies for their Safari Zone adventure.
For those who are interested, here is how you can register to take part:
Head to safarizone.sentosa.com.sg to register your interest, from March 5 to 7, 2019.
Bid for your place as an individual or in a group of three. Over 100,000 places will be available across the five-day event, and a ballot will be held to select the winning participants.
Selected trainers will be notified by March 11, 2019, and will receive a QR code on a later date that will serve as a ticket to the event.
For players living in the Philippines, Malaysia, Indonesia, and Thailand, JTB and Panorama-JTB will providing a 3D2N Stay and Play tour package which comes with a guaranteed ticket to join the Pokémon GO Safari Zone, Sentosa. 200 packages for each day of the event will be up for grabs on a first come first served basis.
For players who are unable to obtain a QR code to participate, you will still be able to enjoy a fun day at Sentosa. You will just experience normal Pokémon GO gameplay which is hardly the point of this entire venue, so get those tickets!