If you're a fan of puzzle games such as Professor Layton, or the many Escape Room games on your phone, then you would be familiar with the many real life puzzle games that have popped up in recent years.
Closed set, a few friends, trapped in a room, trying to escape.
Now trade the locked room for a mall, and instead of escaping, the objective is to figure out the clues, to locate a missing person.
Think of this as a real open world game, where you're allowed to roam the multiple floors and halls of a mall. Instead of being in a room with friends, players are in a real life situations where there are real NPCs, and who knows what can happen in real life?
In this case, the mall is Orchard Gateway, and there is a missing person. The remnants of his diary, which lead to his favourite locations within the mall, could lead to the one location that he is hiding out at. Players are put into the shoes of detectives from the Black Cat Detective Agency, tasked with exploring Orchard Gateway, and solving puzzles to unravel a fiendish cat-spiracy.
The clues here are basically in a booklet developed by the gamemaster, Neo Tokyo Project, and as with all Escape Room games, nothing is what it seems. Everything handed over to the players is a part of some bigger clue. It could be the pen handed to you; or that pin that identifies you and the other players being part of the game; and did we say everything within the mall? Actually, it's all the tenants that are part of Orchard Gateway.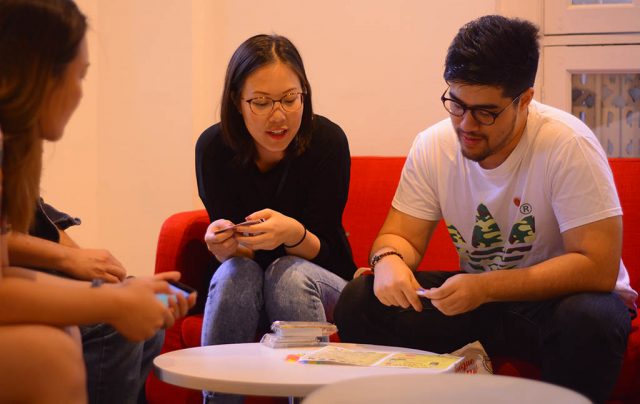 In a mall which extends to both sides of the road, and bleeds into Orchard 313 and Orchard Central, you'll be surprised as to what counts, and what matters?
The booklet also contains little clues, as well as a longer list of misdirections. That list of favourite retailers and restaurants? Not all of them matter. That drumstick that identifies as food, and thus a restaurant, is easily identifiable, but what does a pair of lips mean? Or how about that tablet looking icon? Or a watch icon?
You think you might know the answer, but there's more to it and even if you happen to figure out all the clues, there's still the need to solve the word puzzle.
All in all, Puss In Boots is a well thought up game, and it involves multiple people roaming the mall to try to figure out the clues. Some are obvious while others can be trying, but it does get people talking, and trying out how to stay ahead.
And for Orchard Gateway, it gets people to explore all 4 floors and both wings of the mall.
Sign up now for a ticket to play the game from Peatix. There will be six sessions, 3 per day this weekend.
The S$20 covers the cost of organising the game, and participants come up ahead since all players get a goodie bag filled with vouchers, including a S$10 4Fingers and a S$10 Outback Steakhouse one.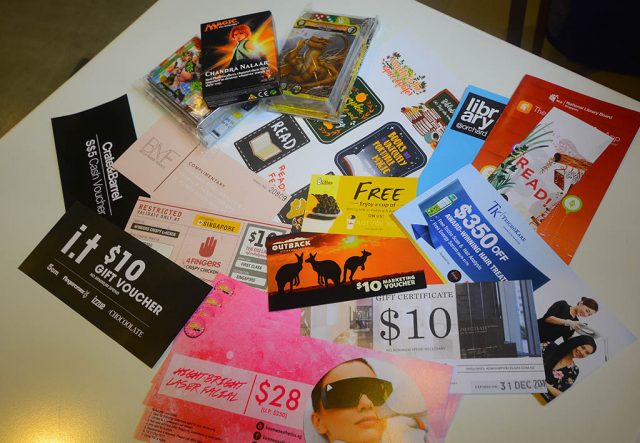 The fastest teams to save Marcus Carabas stand a chance to win staycations at Hotel Jen Orchard Gateway worth over S$500, as well as other exciting prizes!
As live-action games go, there is a certain value to this. Hey, the first thing I did at my first stop was to pick up a drink from the beverage outlet, finding a missing cat is not as simple as it sounds.
---

Drop a Facebook comment below!