Singapore's bizarre national icon — the half-lion-half-fish hybrid that serves as an ironic metaphor for the identity-mash-up underpinning a city of cultural orphans — has been the odd subject of Japan's touristy obsession.
Well, given that the Merlion's a product of the Singapore Tourism Board, we can always chalk it up to their successful marketing of Brand Singapore and… also that fairly anime-esque quirkiness of a half-lion-half-fish.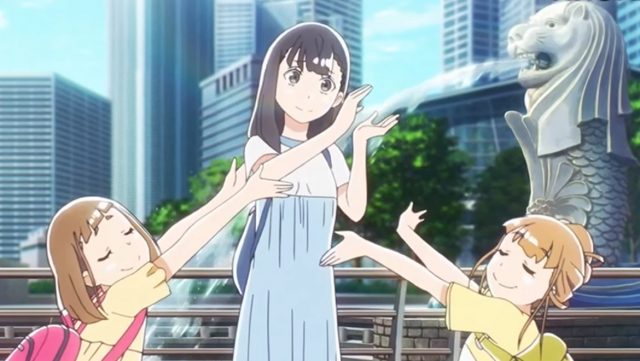 As a matter of fact, the Merlion's cameo-ed in several anime to date, ranging from the classic Cowboy Bebop to the more recent Sora Yori Mo Tooi Basho. But while we've seen our local chimera take to anime stardom before, we don't think we ever imagined it playing so dramatic a part in renowned detective franchise, Detective Conan — with blood (well, red liquid) spewing out of its muzzle.
And what a sight that is.
On that note, we don't think we've ever imagined having our Singaporean colloquialism "vomit blood" translated into anime on such an epic scale either.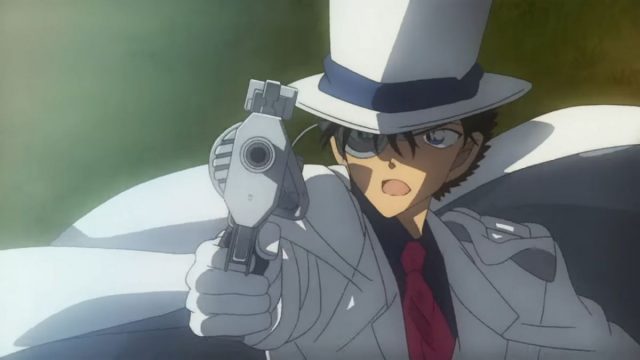 Detective Conan: The Fist of Blue Sapphire is the twenty-third film in the franchise and the first to be set outside Japan. Aside from the Merlion, a few choice shots of Singapore's iconic skyline has been featured in the trailer. And it seems like charming, gentleman thief Kaito Kid will also be making his way down to our sunny shores.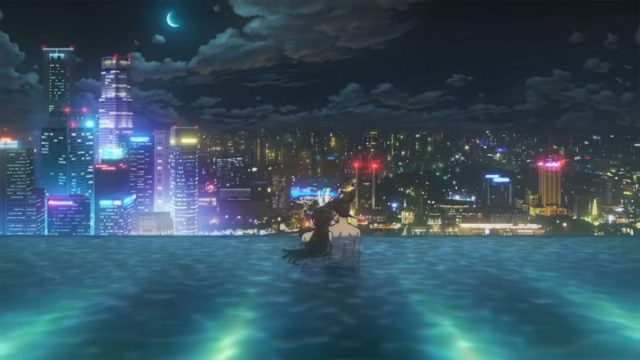 If anything, we're pretty excited to see what sort of mystery they'll be cooking up in Singapore, and we're sure fangirls are poised to put their shipping glasses on. Just take a look at that scene in Marina Bay Sands' infinity pool — romantic getaway, anyone?
JoYFQ is a Gryffindor who distracts herself from the pitfalls of capitalism and hegemonic representations by reading fanfiction. Has surprisingly good RNG luck in games. Probably just jinxed herself.
---

Drop a Facebook comment below!