Contrary to popular belief, being a YouTuber is a challenging job.
We viewers only see the easy, exciting part of being a YouTuber where one posts a video on the internet of them unboxing free PR gifts, going on an all-expenses-paid trip to the Bahamas, and are lounging around in branded goods.
Truth is, being a YouTuber is challenging.
In order to receive all these gifts and privileges, one has to hustle and stand out from the crowd of creators. Smaller YouTubers who are just starting out have it the hardest because well, why would any brand want to work with them when they can work with someone who already has 1 Million fawning fans?
To be a YouTuber, especially one that is successful, is not just sitting in front of a camera and posting the video straight after.
Hours of editing are put in to make the video cohesive and entertaining. Working in an industry where aesthetics rules, lots of money is also spent to invest in lighting and audio-recording equipment, greenscreens, a backdrop, licensed music, etc – and these are just the tip of the iceberg.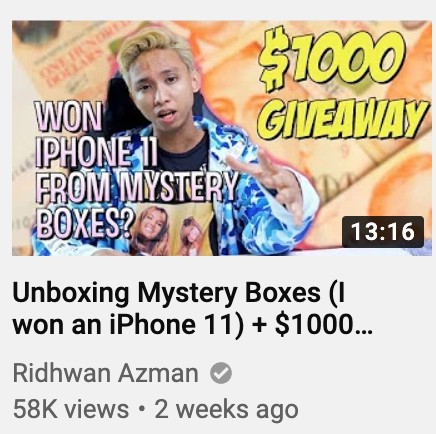 For most full-time YouTubers, their earnings come from advertisements, sponsorships and affiliate links.
As mentioned, these just don't come easy.
And with YouTube constantly changing its policies and companies pulling out from advertising on the platform (A.K.A. the Adpocalypse), YouTubers end up taking home less than what they first started out with.
But look, no job is easy or perfect.
Every job comes with responsibilities and for influencers, the responsibilities sometimes involve the question of morals and character. A Reddit thread brought our attention to Singaporean YouTuber Ridhwan Azman.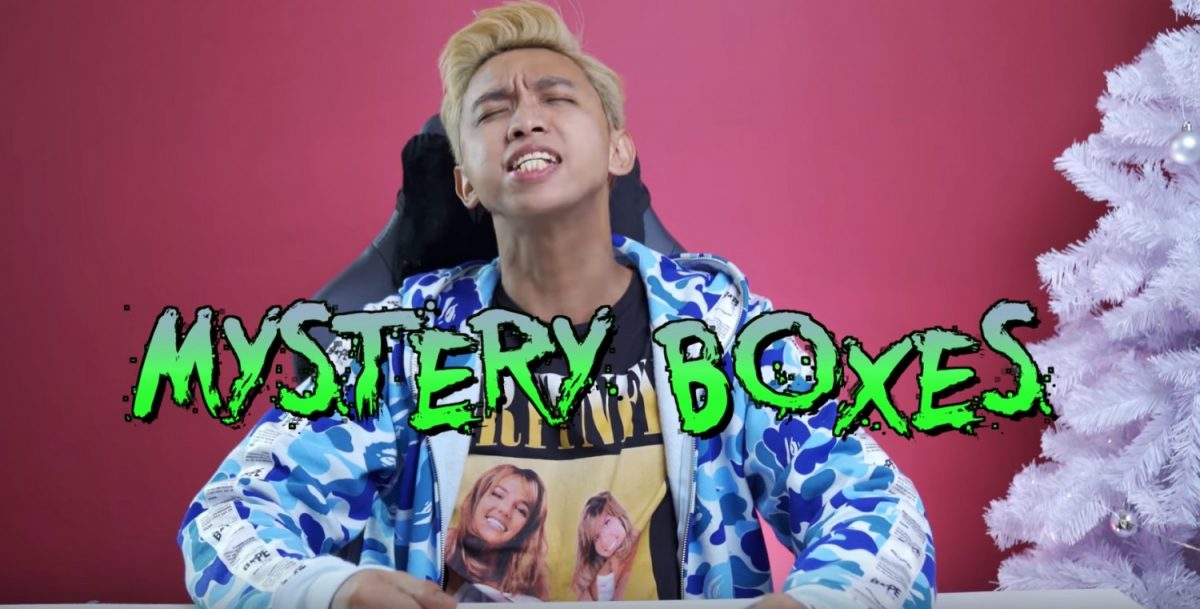 Ridhwan Azman recently uploaded a video titled 'Unboxing Mystery Boxes (I won an iPhone 11) + $1000 FOR THE FANS'. The video was an undisclosed sponsored video with DrakeMall.
For those who don't know, DrakeMall describes themselves as an "e-commerce project with the element of gambling" on their official info site.
DrakeMall sells mystery boxes that may hold expensive shoes, the latest tech products, makeup and the like. The cost of these mystery boxes ranges from as cheap as S$3 to S$139.99.
The concern here is that the 26-year-old YouTuber is advertising gambling to his primary audience of kids and young teenagers. And he might be getting a cut of the sale.
The odds of winning an actual gift in DrakeMall is slim. In the video, Azman won a brand new iPhone 11 but was later disappointed to win cotton pads worth S$0.50. He continued buying more boxes to win a toy smartphone, two erasers and an earbud cover. This proves that like gambling, you're not always profiting and it is highly addictive.
Yet, the 26-year-old said: "I strongly suggest you guys subscribe to be [a Drakemall] VIP [member] because there are many benefits,"
Viewers are quick to point out the problems in the video – claiming inauthenticity and complaining of losing their money.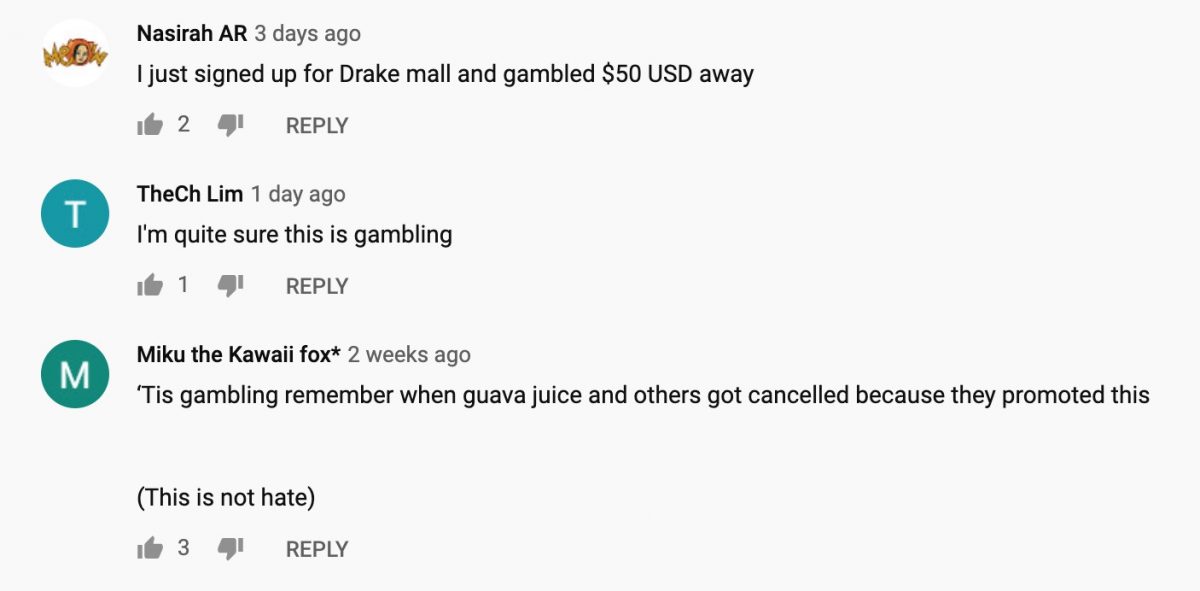 With recent changes to YouTube's policies effective January 7, 2020, YouTube will no longer serve personalised ads or support features such as comments, stories, live chat, notification bell and others on videos designated made for kids. It is interesting how Azman's video has yet to be flagged.
This is evident in the comments Azman's video received. Of which they mentioned school and showcase low purchasing power.

All forms of gambling in Singapore that is not operated by Singapore Pools and Singapore Turf Club are illegal. In 2014, Minister S. Idwaran said in parliament that remote gambling advertisements and promotions including "all forms of media, both electronic and non-electronic, including the Internet, broadcast and print media" have been made illegal. Remote gambling is defined as "any writing, still or moving picture, sign, symbol or other visual images, or any audible message" that gives publicity or is intended to promote gambling.
Persons who invite, causes or permits a young person to gamble in Singapore by means of remote communication shall be guilty of an offence, and shall be liable on conviction to a fine of not less than S$20,000 and not more than S$300,000 or to imprisonment for a term not exceeding 6 years or both.
Does this mean Ridhwan Azman is in the hots? Maybe. With mystery prize vending machines banned in August 2018 for gambling, we don't see how online mystery boxes are any different.