If you thought Singapore's top ranked Street Fighter champion Ho "Xian" Kun Xian was lethal with F.A.N.G, wait til you see the way he beat fellow Street Fighter pro player Keita "Fuudo" Ai with his new dame, Ibuki, at the recently concluded Final Round XX tournament in Atlanta.
Xian's much-hyped 3-1 win at Capcom Pro Tour's first premier tournament of the year is even more impressive, considering that he debuted a new character and didn't lose a single match, as he fought his way through some of the top Street Fighter players in the world, including the Capcom Cup 2016 champion, NuckleDu, into the top 8 finals, staying in the winners bracket all the way.
The winners bracket final match was a heart-stopping and exciting one, with Xian losing the first two rounds to Fuudo, then making a stunning comeback to decimate Fuudo 3-2. Check out his recovery with only a sliver of health remaining.
The two met again in the Grand Finals, and although Fuudo came out strong and didn't pull any punches, Singapore's Silent Master never batted an eyelid and finished strong by wiping the floor with Fuudo, and taking home the champion's title with a very convincing 3-1 win.
Xian last took home the Final Round championship title in 2015, but Singapore's top ranked Street Fighter player first gained global fame when he won the Ultra Street Fighter IV (USFIV) tournament at Evolution Championship Series (EVO) in 2013. For those unfamiliar with the competitive fighting game scene, EVO is the largest fighting game tournament globally, and winners are acknowledged as World Champions. Xian has since gone on to cement himself as one of the top Street Fighter players in the world, and maintained a Top 8 ranking in both USFIV and SFV tournaments around the globe. He is currently sponsored by Razer and Huomao TV, and plays for Singapore's Team Razer.
After winning EVO in 2013, Xian placed 17th in 2014 and 2015, and 9th last year. He was ranked 2nd for Capcom Cup in 2013 and 2014, 3rd for 2015 and 9th last year.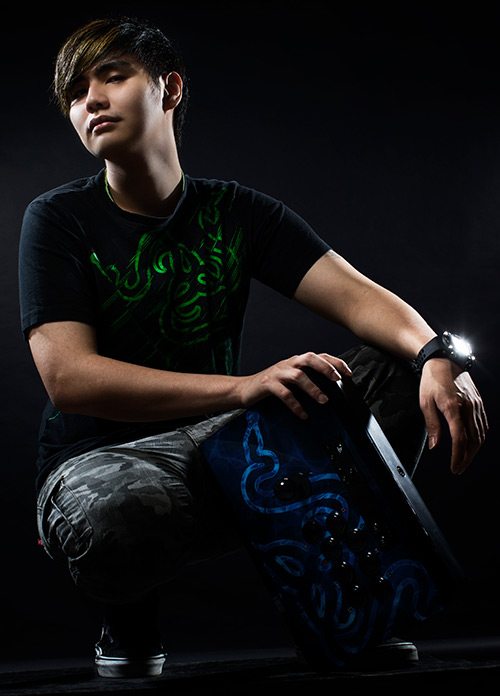 This win nets Xian 400 points for the Capcom Pro Tour 2017, a great start that gets him one step closer to qualifying for the grand finals of the year-long Pro Tour, Capcom Cup, in December.
Since its inception in 2013, the Capcom Pro Tour has become the official competitive league that all professional (and aspiring-to-be-professional) Street Fighter players compete in throughout the year, to accumulate points and drive up their leaderboard standings. This is achieved by winning or placing among the top 16 (ranking) or top 64 (premier) in official Capcom Pro Tour events. A total of 32 players will qualify to compete in Capcom Cup 2017.
The prize pool for this year? Over US$600,000, to mash buttons strategically and professionally.
It's a little too early to tell if Xian can keep this momentum and repeat his EVO win, but damn. He makes it look easy and this winning fight was way more satisfying than any of the fight scenes in the first 6 episodes of Marvel's Iron Fist on Netflix. We're looking forward to watching him and Ibuki bring more entertaining destruction and victory to the Capcom Pro Tour this year.
Thank you to @ATLfinalround @CapcomFighters @Razer @TeamRazer and the #FGC for making #FRXX unforgettable <3 pic.twitter.com/6950VaJHpN

— RΛZΞR Xian (@XianMSG) March 13, 2017
---

Drop a Facebook comment below!