Get to be the very best, like no one ever was with Omnidesk's new The Pokémon Desk Collection. It features three new, exclusive Omnidesks with fun Pokémon designs, perfect for every Pokémon fan out there.
"The Pokémon Collection by Omnidesk brings together some of the world's best-loved Pokémon with our line of Omnidesk products," said Benjamin Huang, Omnidesk's Managing Director. "This is the start of more exciting announcements to come, and we look forward to presenting more trend-setting products to customers in Singapore and the region."
Benjamin adds that with more companies allowing their employees to work from home due to COVID-19 precautions, Omnidesk has been seeing a "sharp increase in sales", with more people "starting to realise the importance of ergonomics on workplace performance." With the Pokémon Omnidesks, not only will your work desk be ergonomic and highly functional, but it will also help add a dash of fun to your workplace, be it in the home or office.
Omnidesk was first approached by Avex Asia, the official licensee for Pokémon in Singapore, to see if they were interested in collaborating on an Omnidesk collection that'll feature the adorable pocket monsters. The rest, as they say, is history.
After nine months of research and development, these are the three unique designs released under the new Omnidesk Pokemon collection.
---
The Evolution
Have fun with Pikachu, Eevee, and the whole Eevee-lution gang with the Pokémon Evolution Table. It comes with a Poké Ball inspired table-top design, various Poké Ball motifs by the legs of the table showing off the different Balls you can use to capture Pokémon in-game, as well as the aforementioned adorable Pikachu and Eevees.
The Evolution, as well as the two other desks in the collection, are all part of the Omnidesk's flagship premium electric standing desk series, the Omnidesk Pro 2020. They are made from the highest quality medium-density fibre wood, and engineered for maximum comfort when standing or leaning with your forearms.
---
The Classic
Start off your day, or perhaps even a Pokémon game, with the elegant Pokémon Classic Table. It features the three iconic starter Pokémon from the very first Pokémon game – Charmander, Squirtle, and Bulbasaur, and well as the latest three starters from Pokémon Sword and Shield – Sobble, Scorbunny, and Grookey. Of course, gamers who've played Pokémon Yellow will know that Pikachu can be considered a starter Pokémon too and that's why it too is featured on this table.
The side of the table features a classy Poké Ball motif that fades off towards the centre. The light grey Poké Ball motifs also extend to the legs of the desk, as well as the Cable Management Bar below the table.
---
The Icon
This explosive looking desk pays homage to one of the coolest Pokémon ever, Charizard. The Pokémon Icon Desk (because Charizard is just that iconic) brings to life the majestic power of the Pokémon, with vibrant shades of orange and black to make this desk an instant centrepiece in any home. It even looks like Charizard is blowing fire onto your work setup.
The legs of the desk as well as the cable management bar feature a more toned-down aesthetic with orange Poké Ball motifs.
---
Each table will come with a specially designed controller by the side that not only lets you customise the height of your table to best suit you, but also lets you lock the table to your preferred height, set an alarm that reminds you to perhaps stand every so often, and even comes with customisable colours that you can select.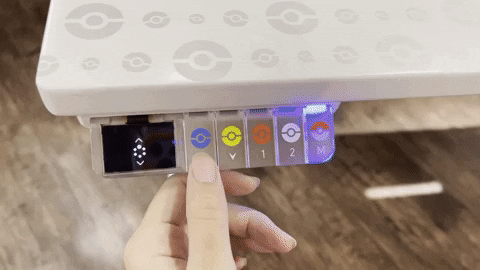 The Pokémon desks will be available from 11 December and will retail starting from S$950, while stocks last. Each desk comes with a specially designed cable management bar and controller and the price you pay is inclusive of GST, flat-packed delivery, and an extended five years warranty.
Orders placed on the Pokémon desk before 15 December will be delivered before Christmas, whereas any orders made after the date will only be shipped after. You can order the Pokémon desks on Omnidesk's website.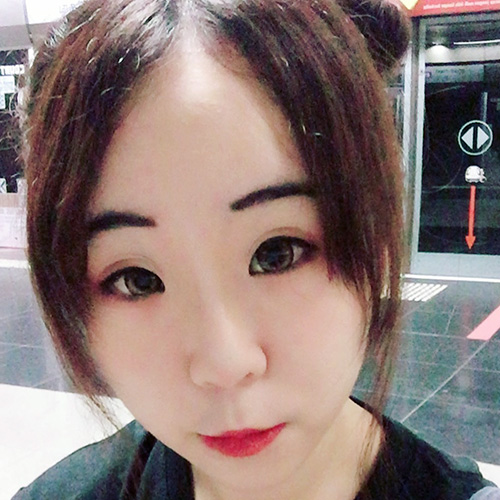 Germaine is a fun-sized introvert who loves nothing better than sleeping in on rainy days. She can be found reading fanfiction and manga while still waiting for her Hogwarts acceptance letter. It'll come eventually.
---

Drop a Facebook comment below!