Since it was unveiled at the Consumer Electronics Show in Las Vegas earlier this year, Creative's new Super X-Fi amp has slowly built a reputation shrouded in mystique and mystery.
Here is an iconic Singapore company that made its name creating soundcards for computers, before moving to personal audio devices, and now, it has pioneered a hybrid device that is effectively a compact soundcard that can improve audio quality for your smartphone.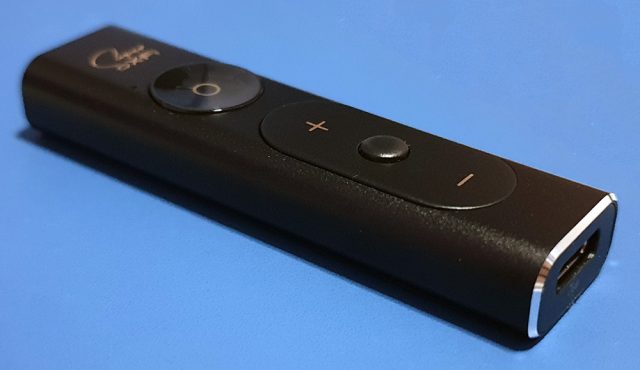 The magic, as explained in our hands-on in March, is in having an app that maps your ears, to determine how sound travels from a point of origin, into your ear canal. The shape of your ear determines the type of sounds you hear, which means two individuals in the same room can hear different things from the same source.
Once the app scans each ear, the software compares it to thousands of ears that Creative has scanned in the last two years, and uses artificial intelligence, to build a unique audio profile for your ear. The portable amp then redirects the audio from your headphones into your ear, just as you would be listening to it as if you were listening to a 7.1 channel home theatre set-up.
The result? A soundstage that treats each instrument as a distinct profile, together with sound effects that take into account spacial awareness, so that your ears can determine if the audio came from the front or the back, and in whichever direction it was intended to take on in the first place, all from your headphones.
The final, Android-only (for now) product looks and feels like a thick stick of chewing gum that fits nicely in your hand. One end connects to a USB-C cable that links to your phone, while another cable links the device to your headphones. For Apple users, Creative says it is working on a pair of Bluetooth headphones with Super X-Fi built into it, so that iPhone users can also enjoy an upgrade in their music.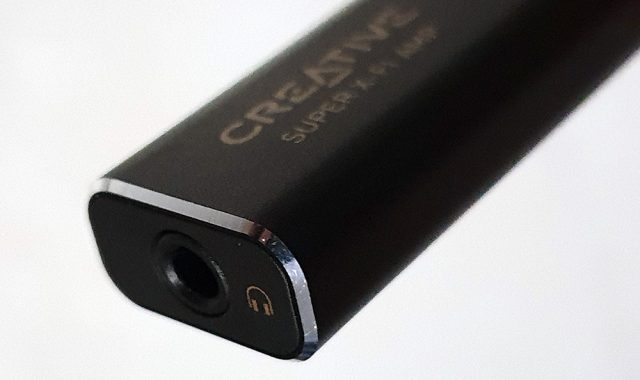 Priced at S$219, the Super X-Fi Amp is available at here. Singapore will be the first country to start selling the Amp, with worldwide delivery expected to commence only in November. Those who order the Super X-Fi during this initial launch period will also receive a free pair of Creative Aurvana Special Edition Super X-Fi Certified headphones, worth S$99.
The resulting wait for the amp, combined with the low price, together with the free gift, is probably why the device is selling like gangbusters. Since it went on sale on Sept 24 at 6:34pm, the company has reported strong sales, with the device clocking 600 units sold within the first twenty minutes of its soft launch.
"The confidence that folks out there have in the revolutionary Super X-Fi technology is truly heartening. And the sales period took place in the evening when people were busy commuting home from work. It's early days yet and we are just testing out the product in a small market like Singapore," said Mr Sim Wong Hoo, CEO of Creative.
"This is even more impressive than what we experienced when we first launched Sound Blaster in 1989, which went on to sell over 400 million units worldwide subsequently. It actually took Sound Blaster 4 days for us to reach 600 units when we launched it at COMDEX 1989 in Las Vegas."
Sherwin once held the Matrix of Leadership, but wisely passed it on to the rightful leader of the household.
---

Drop a Facebook comment below!

---