Get ready to unleash your inner geek when Singapore Comic Con (SGCC) returns this December!
From 9 to 10 December 2023, SGCC turns the Sands Expo and Convention Center into a geeky playground for fans of comics, games, anime, cosplay and more. Spanning across five halls (level 1 and basement 2), fans can look forward to a lineup of incredible guests, exciting exhibitors, exclusive merchandise and captivating programming fit for geeks of any age.
SGCC will be bringing guests from across the globe to this island-city we call home and will see exciting performances brought to the Main Stage including an orchestra, cosplay competition and a certain blue dog (psst.. we think it's Bluey!).
Some popular exhibitors guests can look forward to include MightyJaxx, Bandai, Infinity Studio, Gamersaurus Rex and more. Table-top gaming makes a comeback too and invites veteran card slingers and noobs alike to take part in Dungeons & Dragons adventures, miniature painting and tournaments.
Meanwhile, aspiring creators can gain more inspiration at the W.I.P Programme Gallery where talks will be held by industry professionals.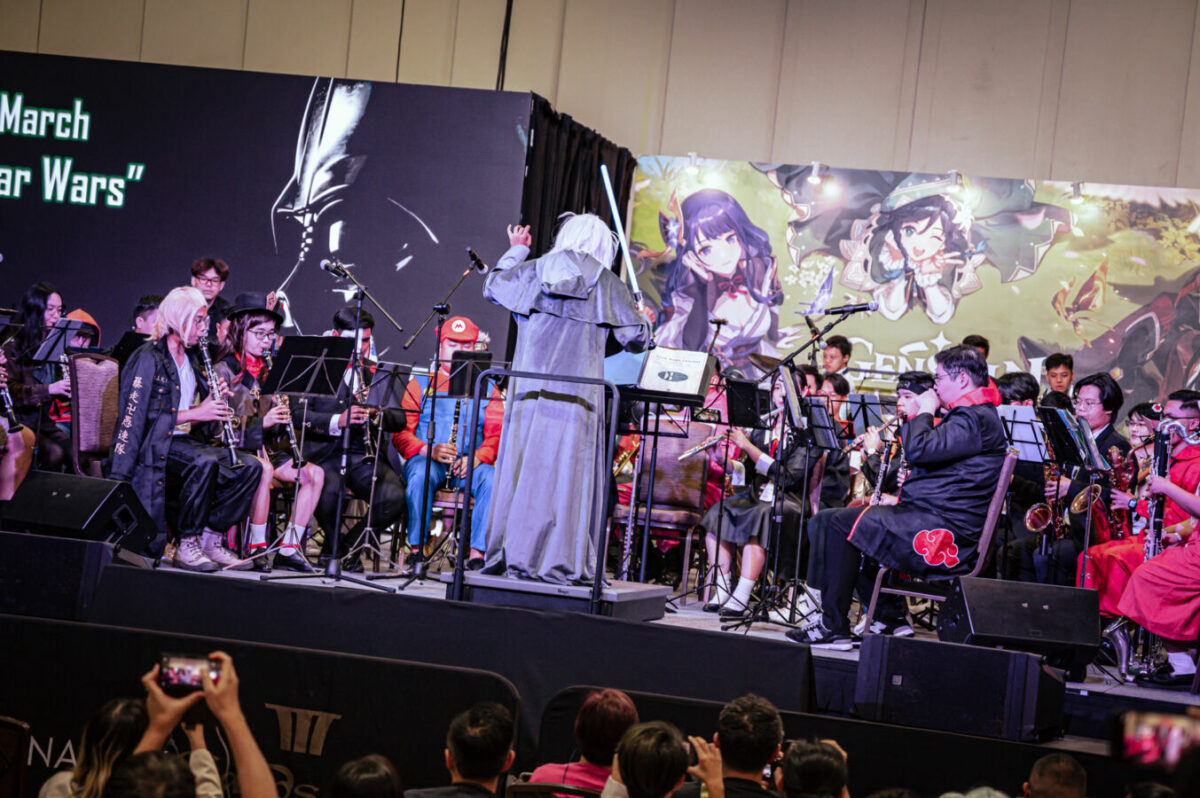 Tickets this year start from S$35 and can be purchased from Klook starting 18 August, 12pm SGT. Frank by OCBC card members can purchase early access tickets from today and enjoy 10% off ticket price when they use the code FRANK10OFFEA for early access or FRANK10OFF for all the ticket bundles. Kids under 12 enter free. Each paying adult can be accompanied by a maximum of 2 children under 12.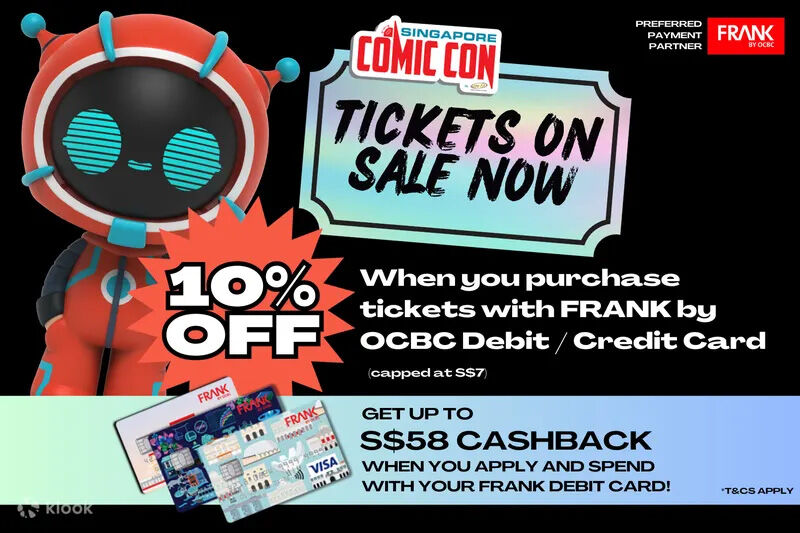 All tickets purchased before 31 August are automatically entered into the SGCC 2023 lucky draw where you can stand a chance to win prizes from LEGO x The Brick Shop, Simply Toys, Sabermach, Advance Approach and OSIM.
The full list of prizes include:
LEGO x The Brick Shop
The Mandalorian N-1 Starfighter (S$99.90)
Team Spidey's Mobile Headquarters (S$79.90)
Simply Toys
Pop! Star Wars: Star Wars Celebration 5pk SWC 22 iEX (S$125.90)
Sabermach
Xentinel V2 Lightsaber (S$119)
Advance Approach
Wood Awakening Statue (S$1099)
OSIM
uLumbar Back Massager + uVision 3 eye massager (S$368)
For more, check out Singapore Comic Con 2023's official website.