The 60th anniversary of Sega continues to celebrated in nostalgic fashion, with one mini hardware being released one after another. Following the recent launch of a smaller, more bizarre Game Gear, the Japanese giant is expanding its retro arsenal with the Astro City Mini.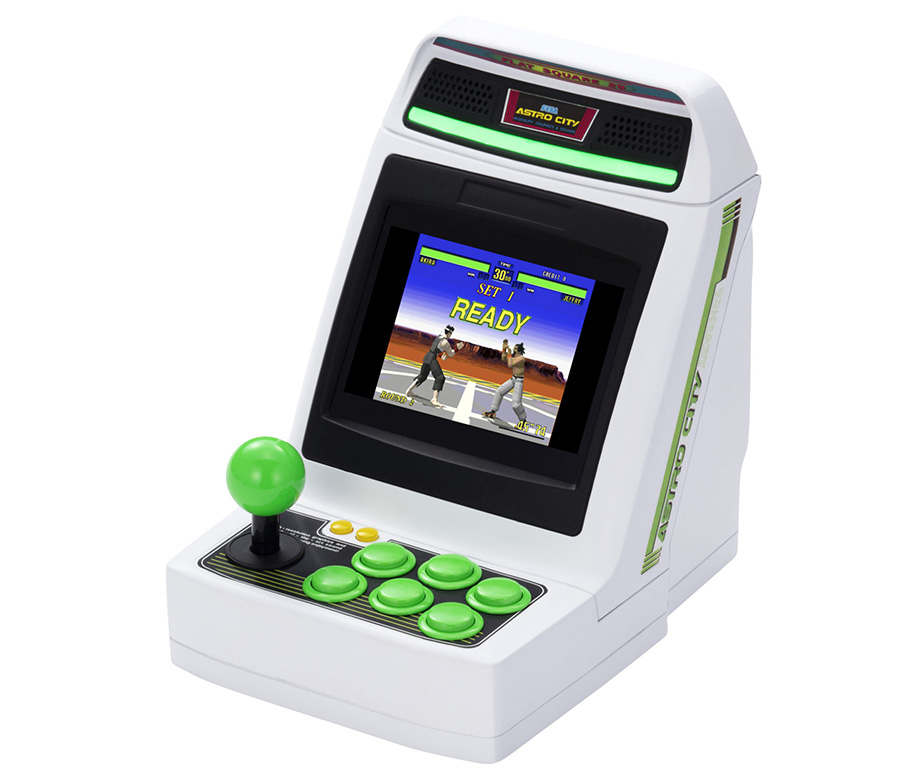 A scaled-down version of one of the most iconic gaming cabinets, it will feature 36 arcade classics when it drops this December in Japan. The complete list of games has yet to be announced, although an article on Japanese website Game Watch managed to unveil 10 or so of them before it was taken down. They include the following:
Virtua Fighter
Fantasy Zone
Golden Axe
Golden Axe: The Revenge of Death Adder
Alienstorm
Alien Syndrome
Columns II
Dark Edge
Puzzle & Action: Tant-R
Altered Beast
The Astro City Mini also seeks to recreate the full Astro City experience, and will be armed with smaller versions of the same buttons used in its full-sized sibling. According to Sega, the arcade cabinet measures 150mm across, 67mm deep, and oddly enough, 30mm high (via Kotaku). Where ports are concerned, it offers an HDMI out, a micro USB power source, and a handful of additional USB outlets for extra controllers.
¥12,800 is the price the machine is going for, which translates to about US$120 – if it's even heading to the Western market, that is. There have been a lot of Japanese products that are restricted only to domestic availability, but with luck, this will not be the case here. Fingers crossed.
---

Drop a Facebook comment below!