The rise of esports has become a topic of interest in recent times, especially with its inclusion to the Southeast Asian Games roster. Closer to home, gaming enthusiasts reportedly clocked in one of Asia's highest averages per week on online titles, which spells plenty of potential for growth in the area.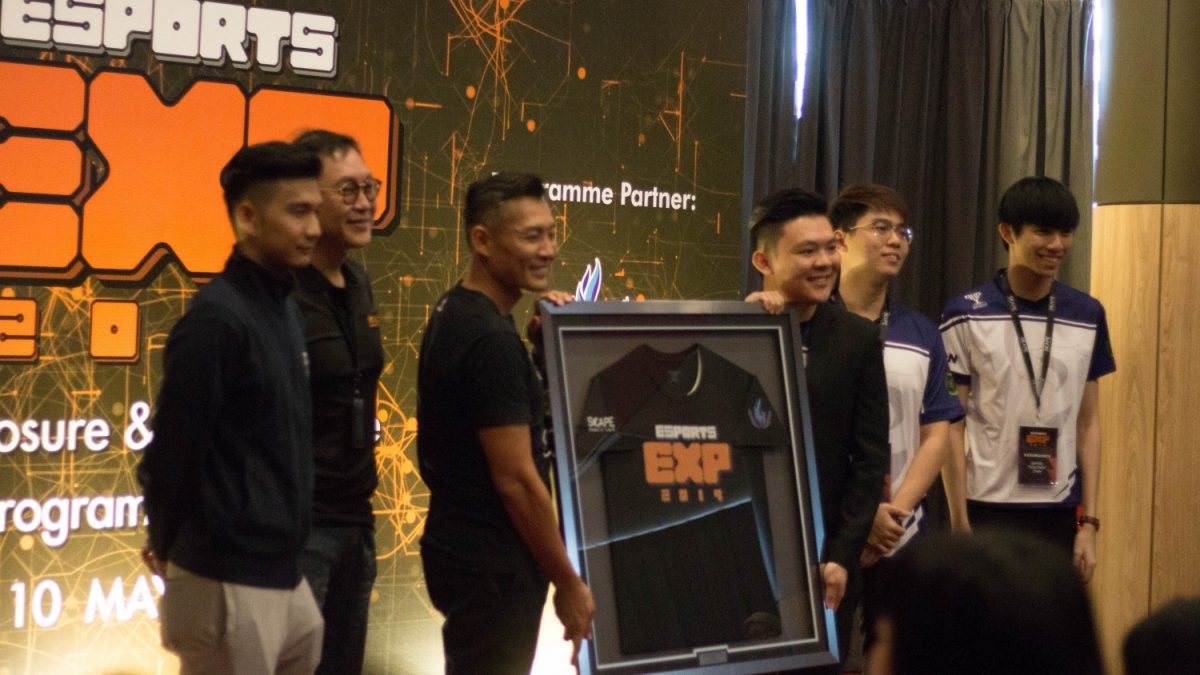 * SCAPE is one party looking to further the local esports scene – more so now that they have launched their esports Exposure and Xperience Programme (EXP2019). Designed with youths in mind, the tailored initiative serves as a learning process for 15- to 25-year-olds, who are set to gain a deeper understanding and insight of three focus titles: Mobile Legends: Bang Bang, FIFA, and League of Legends (LoL).
Spearheaded by local esports team Resurgence, the coaching regime will involve two phases later in the year – a summer camp first, and training workshops after. The curated three-day-two-night camps are slated to feature the whole spectrum of the esports landscape, with a plan outline that covers the following:
Introduction to esports
Sports and fitness
Team bonding
Character development
Outdoor learning
Esports challenges
Yes, sports and fitness is a thing. No, there are no long-hour gaming marathons. Instead, the camp seeks to foster social mixing between like-minded individuals and facilitate community-building, which is a nice added touch on paper – but we'll have to see just how well it translates to real life during the respective Mobile Legends (June 17-19), FIFA (June 24-26), and LoL (June 27-29) sessions.
Thereafter, the months of July to December will see a total of 10 free workshops for each of the three focus games, alongside another 10 on online live streaming and commentary. LoL players, for instance, can look forward to coaching sessions by the Resurgence team in the areas of Jungling, wave manipulation, and teamwork, while Mobile Legends enthusiasts can expect a more in-depth look at their favourite heroes, roles, and emblems.
The esports scene goes beyond skilful plays on the stage, however. Streaming and commentary also form an important part of the community, and fundamental knowledge will be imparted to workshop attendees, such as streaming basics, the crafting of a personal brand, and speech training. Other modules, meanwhile, range from the likes of mental management and cyber-wellness to content creation and audience engagement.
Make no mistake, though – Resurgence's founder and CEO Jayf Soh puts across a disclaimer that EXP2019 isn't meant to transform interested parties into pro gamers, but to grant them exposure to the field, and gain some…exp (hah) while at it.
Outside of EXP2019, *SCAPE esports is looking to conduct school visits island-wide to educate youths about what esports entails, and the current status of the local scene. The team will also keep up their tradition of hosting esports community rallies and viewing parties at *SCAPE, such that interest for competitive gaming among both youths and adult is cultivated.
---

Drop a Facebook comment below!