Thinness. Camera, Display. Battery.
These features, or rather, functions are what most smartphone makers are still fighting on, to beat the competition, and only a handful of manufacturer has gone beyond these, to woo the users. Apple is one of them, and so is Google.
And there's Samsung. It knows only too well that there's only so much screen size can grow and sit comfortably in the hand, to how large a battery can be built-in without it becoming a safety hazard. Yes, one can safely say that Samsung knows this all too well.
But it has also shown that there is room to improve on a smartphone, by looking beyond what a smartphone can do, and it has done so by investing in other complementary products that works to harness the processing power we all wield within the palm of our hands.
In a world where many use a smartphone to access the digital world, Samsung believes that there is enough in its devices to power a computer. Once you've plugged in its brand new 2017 flagship phones, the Samsung Galaxy S8 and S8+ to the DeX, an entirely new desktop UI takes over.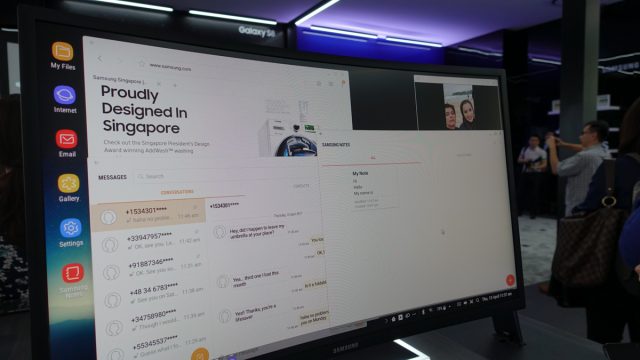 The phone becomes a full fledged PC and its design looks reminiscent of Windows 7 or Windows 10, but with none of that tiled Metro nonsense here. This is exactly what the Samsung DeX Station aspires to do.
From what I've experienced briefly, the DeX has everything you'd need to do simple computing, work on the go, or enjoy the richness of a connected environment. Once plugged into a monitor, the connected keyboard keeps you caught up in the illusion that you might just be running a personal computer. After all, in the world of Google, we've essentially been already living a web based world, and now, every app that you have on your phone can be opened up and accessed with a window pop up, once again, very much like a full fledged pc.
Samsung has it all covered by arming the DeX with all the requisite ports. Display output is handled with HDMI, with 2 more standard USB ports for a keyboard and mouse. It's a great set up and hopefully, Samsung can look into what Logitech is doing by creating several accessories that connect to a unifying dongle to help free up one port.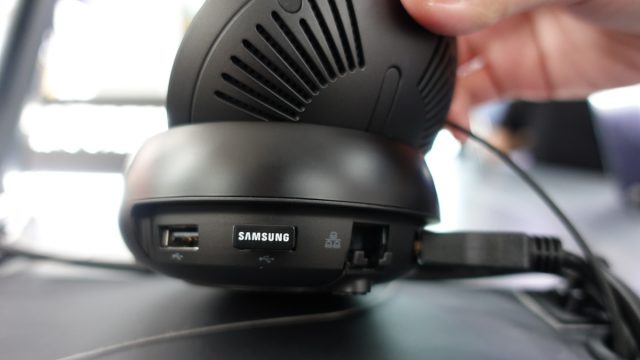 All things considered, this is an extremely good complement to your brand new Samsung S8 and if the demo is this impressive, we can't wait to get our hands on it!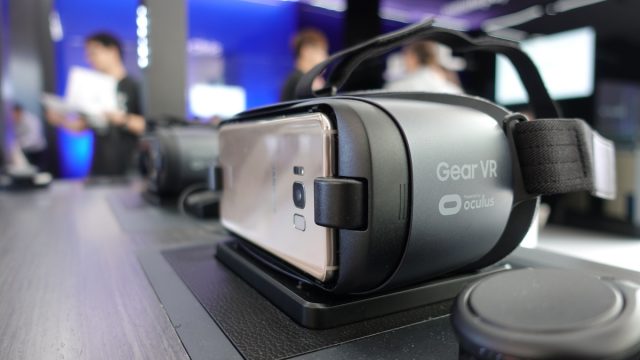 This demo, together with the amazing new phone are on display at Samsung's Galaxy Studio at Ngee Ann City and another new feature they are not ditching is Virtual Reality. If you've witnessed practical applications of their VR headset in the form of a roller coaster simulator, you need to pop by the new booth to check out the Whiplash Chair.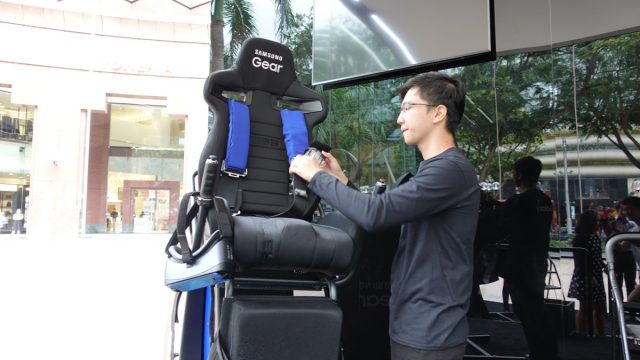 Unlike a motion platform that is a VR roller coaster, the Whiplash Chair is a full 360 degree rotating seat that straps you into a stunt plane. Words cannot describe the experience sufficiently but this GIF should –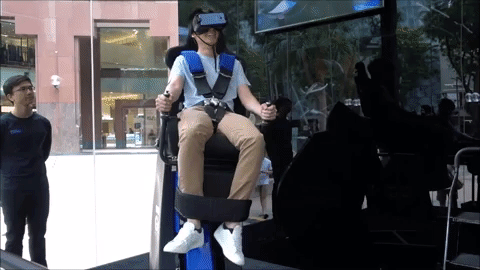 With only two chairs available, this would undoubtedly be one of the most popular stations at 2017's Samsung Galaxy Studio.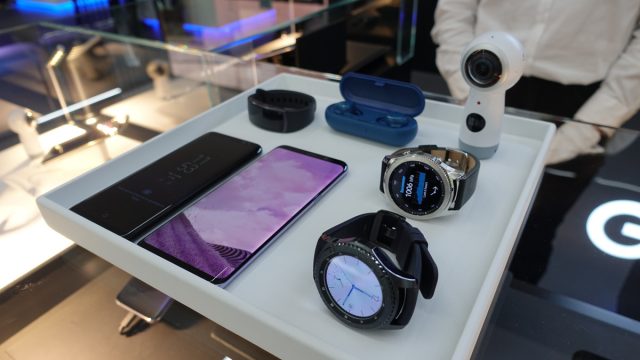 The Galaxy Studio will be open from 14 April to 29 June, 11am to 9pm daily, with the exception of 22 April to 24 April, where it will be opened at 9.30am to 11pm, at Ngee Ann City, Singapore.
Head on down to try out Samsung's latest range of offerings and you can walk away with your own Galaxy S8 or S8+ with their bi-weekly giveaway!
Gerald currently straddles between his love of video games and board gaming. There's nothing that interests him more than trying out the newest and fanciest gadget in town as well. He dreams of publishing a board game sometime in the future!
---

Drop a Facebook comment below!