Along with our rapidly dissolving work-life boundaries, the line between the mobile and desktop has been increasingly blurred over the past couple of years. Gone are the days where portability and functionality are mutually exclusive, we're living in an age where things small in size can pack quite the punch.
And Samsung's driving this point home with the newly released Galaxy Tab S4 and Galaxy Tab A 10.5-inch Android tablets that function pretty much like a PC.
With dimensions slightly smaller than A4 and weighing barely half a kilogram, both the Galaxy Tab S4 and Galaxy Tab A 10.5 can easily fit into most bags, or be conveniently totted around by hand. What's more, their compact design has not been at the expense of their battery life — backed by a 7,300 mAh battery, the Galaxy Tab S4 and the Galaxy Tab A 10.5 boast sixteen and fifteen hours of video playback respectively.
The Galaxy Tab S4 makes its mark as Samsung's first tablet to be equipped with Samsung DeX, which allows us to switch from the Android interface to a desktop-like PC experience, making it easier for us to work on the go. It even comes with the option to connect to an external monitor, should we feel the need for a larger screen.
Nevertheless, this tablet is no slouch in the screen department with its 0.5-inch Super AMOLED display. Its Dolby Atmos and quad speakers tuned by AKG complete the package, ensuring crystal clear audio quality for a real visceral experience. On a more work-related note, Samsung's trademark S Pen will be included with the Galaxy Tab S4 for intuitive note-taking.
On the other side of the ring, the Galaxy Tab A 10.5 holds its own with its 10.5-inch (duh) display, despite missing the bells and whistles of its more ostentatious counterpart. With a 16:10 screen-to-body ratio and a TFT LCD monitor, Samsung's encouraging us to use the Galaxy Tab A 10.5 as a social experience, to enjoy with friends and family, but we think it could also be the perfect companion when we're looking for some quiet R and R alone.
With the Samsung Kids Mode available on the Galaxy Tab A 10.5, parents may find it a useful tool in familiarising their little ones with technology, especially for those of us in favour of screen media related parenting techniques.
Both tablets will be available for purchase come 6 September 2018 — the Galaxy Tab S4 in black and grey, and the Galaxy Tab A 10.5″ in black and blue. Prices start from S$998 for the Galaxy Tab S4 (WIFI) with 64GB built-in memory, and go up to S$1,298 for the Galaxy Tab S4 (LTE) with 256GB built-in memory.
As a special launch promotion, anyone buying the Galaxy Tab S4 64GB (from authorised retailers, of course) between 6 September 2018 and 9 September 2018 will be entitled to a free memory upgrade. The Galaxy Tab A 10.5" only has a single built-in memory option at 32GB, and will cost S$398 for WIFI and S$598 for LTE.
The Galaxy Tab S4 and Galaxy Tab A 10.5 will also come with a complimentary 12-month Viu subscription and a complimentary 12-month digital access to The Straits Times and Lianhe Zaobao, for purchases made before 31 October 2018 — for all our extra social, educational and/or work-related needs.
If you're a budding entrepreneur who's always doing work on the go, or a writer whose inspiration only strikes at hipster cafes, or anyone who's plain tired of lugging a laptop around, Samsung's Galaxy Tab S4 and Galaxy Tab A 10.5 may be seriously worth considering.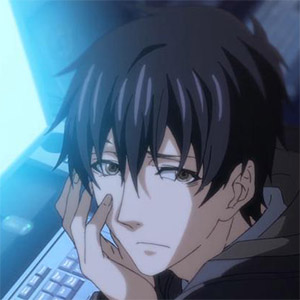 JoYFQ is a Gryffindor who distracts herself from the pitfalls of capitalism and hegemonic representations by reading fanfiction. Has surprisingly good RNG luck in games. Probably just jinxed herself.
---

Drop a Facebook comment below!
---