Despite rumours last year that Samsung would kill off the Note series and focus on the Galaxy S line-up of flagship devices, the Korean tech giant defied common expectations and announced the Samsung Galaxy Note 8, the 7th iteration of its popular Galaxy Note series of large screen devices.
Many fans were sad at the untimely death of the Note 7 including us considering we loved it to bits! But fast forward to 2017, that all looks to be behind Samsung with their latest Note device.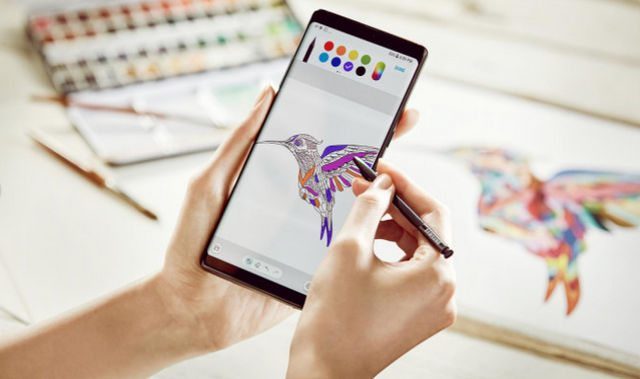 Featuring a octa-core processor, a 6.3 inch- QHD Super Amoled Display and a 12 MP dual rear camera, the Note 8 will be the company's best bet against Apple's upcoming flagship of 2017 – the iPhone 8, which also happens to be phone launched during the 10th anniversary of Apple's famed line of phones. We've seen dual lenses in a mobile phone before and Samsung's inclusion of this system means the folks like LG were definitely on to something. Samsung has included a wide-angle 12-megapixel with an f/1.7 aperture plus a 12-megapixel telephoto camera into the device and it would be great for all those low light instances.
In a glitzy event in New York, various Samsung executives took to the stage and unveiled its new phone and its various features. Bixby took the lion's share of the air time during the stream but if its features are released incrementally and in regional roll outs, some of Samsung's biggest fans around the world would be left out.
The Note 8 is expected to go on sale September 15th in the States, and while the company did not indicate when it will arrive in Singapore or SEA, the markets here have traditionally followed the launch dates of the US.
Considering that Samsung has been able to engineer it so that we skipped the Note 6 and go straight to Note 7, it looks like every one is unfazed with Samsung's past woes. Judging from the response we've seen from the stream and online the hype is real for the upcoming Note 8.
Looking ahead, Apple is expected to announce its phone in September as always, while Huawei is looking at announcing a new phone in October to steal the thunder from the two big boys. The best part of the stream? The announcement of the Samsung Note 8 hanging on to the 3.5mm headphone jack that has been sorely missed in select flagship phones. Well played Samsung, well played.
Specifications
Display:
6.3-inch Quad HD+ (2960×1440) Super AMOLED
Processor:
US: Qualcomm Snapdragon 835
International: Samsung Exynos Octa core
Storage:
64GB (US) / 128GB / 256GB
microSD expansion
RAM:
Cameras:
Back: Dual 12MP cameras with OIS. Wide-angle f/1.7, telephoto f/2.4
Front: 8MP f/1.7
Battery:
Other specs:
Android 7.1.1 Nougat
IP68 water and dust resistant
Wireless charging
NFC and MST for Samsung Pay
USB Type-C
3.5mm headphone jack
Bluetooth 5.0
LTE Cat. 16
Wi-Fi: 802.11a/b/g/n/ac
---

Drop a Facebook comment below!