As the festive season gets underway for all those who are celebrating the Lunar New Year in 2023, one of the best ways to get your entertainment fix is to head to the movies. If you just so happen to like your ancient martial arts and the wuxia world, then the upcoming Sakra《天龙八部之乔峰传》will be right up your alley. If that's not enough, eager fans can have a chance to meet Donnie Yen himself at VivoCity, Singapore on 12 January!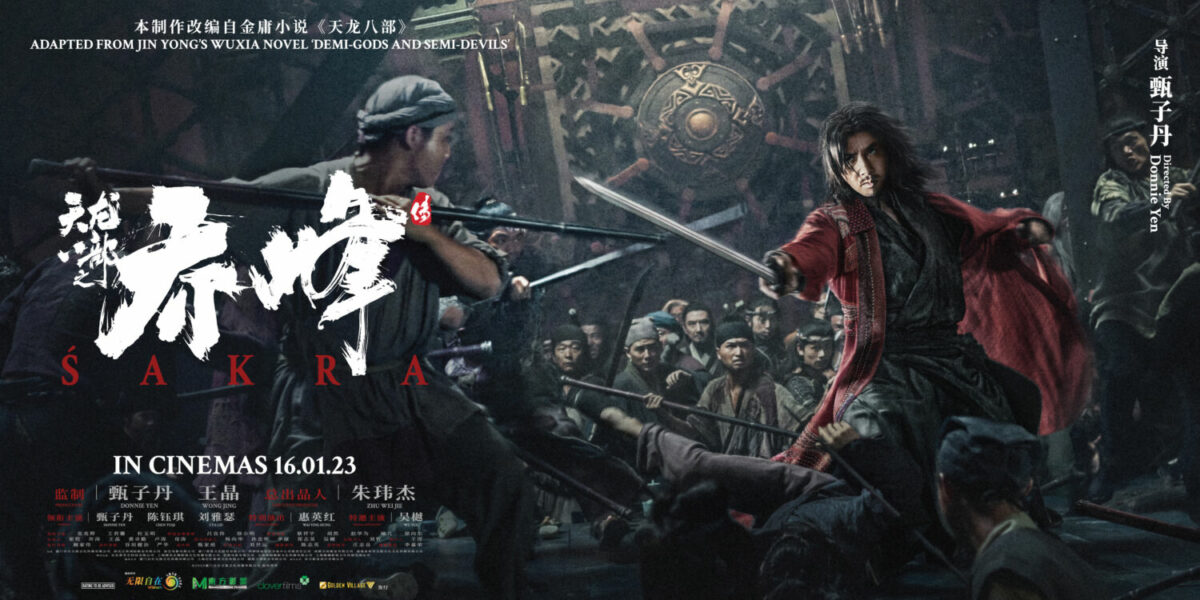 As part of the press tour for Sakra《天龙八部之乔峰传》, Yen will be meeting up with members of the press first in the afternoon, before heading to the meet-&-greet event later in the evening. If you are eager to get up close and personal with one of the biggest stars in martial arts and movies, then here are the important details:
ŚAKRA 《天龙八部之乔峰传》Meet-&-Greet
| | |
| --- | --- |
| Date | 12th January 2023, Thursday |
| Time | 7:00 PM |
| Venue | Level 1, East Court, VivoCity |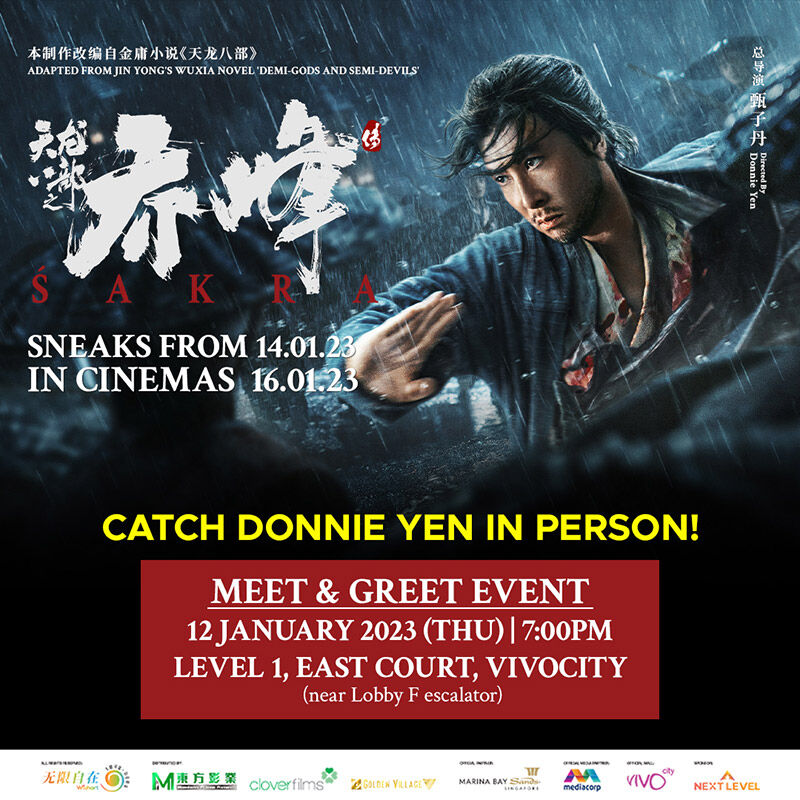 To wrap up his visit to Singapore for the movie, Donnie Yen will also be discussing his experience making Sakra《天龙八部之乔峰传》and his past iconic works. The SAKRA – "REEL HEROES • REAL ACTION" Dialogue Session is, unfortunately, a private event, and not open to the public.
The return of Donnie Yen to the sunny shores of Singapore at VivoCity will likely invite the crowds once more, especially if his previous visit is any indication. Back in 2019, the actor was in town to unveil the Ip Man Pavilion at Our Tampines Hub, where more than 5,000 fans were present.
Directed by, co-produced by and starring Donnie Yen 甄子丹, Sakra《天龙八部之乔峰传》 is adapted from renowned Chinese novelist Louis Cha's 金庸 best-selling wuxia classic, Demi-Gods and Semi-Devils 《天龙八部》. The movie also stars Chen Yuqi陈钰琪, Cya Liu 刘雅瑟, Kara Wai 惠英红, Wu Yue 吴樾 and Cheung Siu Fai 张兆辉, with special guest appearances by Lui Leung Wai 吕良伟and Tsui Siu Ming徐小明.
Be sure to celebrate the Lunar New Year with Sakra《天龙八部之乔峰传》, as the latest project from Donnie Yen starts showing on 16 January 2023 in Singapore via Golden Village.