Slap a powerful GPU onto a motherboard with the latest CPU and you're closer to the ultimate gaming machine. What works in theory, however, might not hold up in real life, which is why Republic of Gamers (ROG) does not just look at speed and performance, but also how else to support gamers in their quest for dominance. The Taiwanese tech company's latest ROG Zephyrus M16 packs the power, and punches above its weight with a sharper display on both sides of the lid.
It is the first laptop model in Singapore to ship with the ROG Nebula HDR display, allowing the Zephyrus M16 to handle all aspects of the viewing experience expertly. Starting from a 240Hz refresh rate and three-millisecond response time, the 16-inch panel pairs speed with great visual quality, which is conveyed through QHD resolution (2,560 x 1,440), a 16:10 aspect ratio, and a screen-to-body ratio of 92 percent.
Elsewhere, strong contrast, deep blacks, and vibrant colours serve as a culmination of various technologies. The IPS display packs in a high pixel density for higher contrast ratios, while Dolby Vision technology improves on standard high dynamic range (HDR) to bring richer and more vibrant images. Pantone Validation and a 100 percent coverage of the DCI-P3 colour gamut also ensure accurate and true-to-life colours, such that users get what they see.
When powered on, the laptop impresses with the upgraded AniMe Matrix LED Display that debuted on the Zephyrus G14 three years ago, making its first appearance in a 16-inch beast. With 1,711 LEDs and 18,710 precision machined holes on the lid of the machine, it allows for more vivid and creative animations over the original AniMe Matrix laptops, providing crisper and cleaner motion, accentuated through a new matte black design with an overfiring, fingerprint-resistant finish.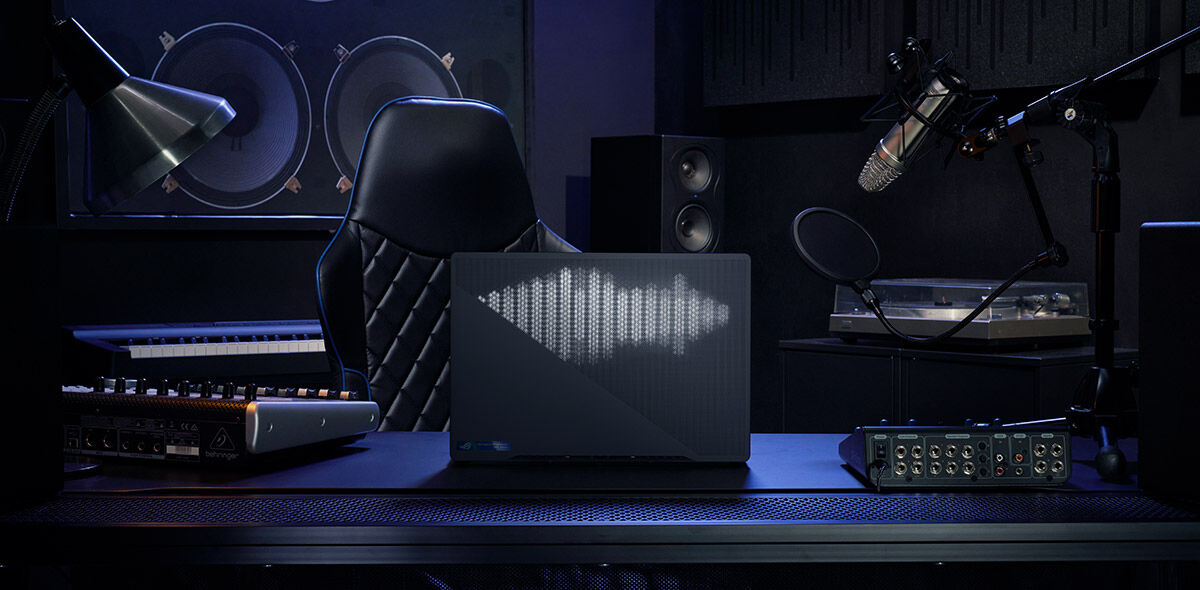 This element of personalisation means users can game – and dominate their opponents – in a style that's uniquely their own. While the AniME Matrix comes with default animation, audio, and text options, it also supports custom designs that can be created on the Pixel Editor via the official ROG website.
But the Zephyrus M16 is, first and foremost, a gaming laptop. Beautiful visuals are only part of the equation, and most of the heavy lifting will have to be done under the hood – an issue easily solved with a powerful processor-and-GPU combo. The device can be upgraded to house a 13th Gen Intel Core processor and NVIDIA GeForce RTX 4070 graphics card, alongside 1TB of storage and 32GB of RAM, making it very well-equipped to tackle anything thrown in its way. Peak performance with no screen tearing in every game? No problem.
The seamless gaming experience is further elevated through NVIDIA G-Sync, which minimises input lag, stuttering, and visual tearing by synchronising the display's refresh rate with the GPU's frame rate. It forms one of the other NVIDIA technologies that are supported, including
full ray tracing, which enables lifelike virtual worlds and improves in-game performance, and NVIDIA Max-Q, which optimises the system for peak efficiency.
Going into overdrive comes with the risk of running hot, but that's no concern for ROG. The Zephyrus M16 sports ROG Intelligent Cooling with Tri-Fan Technology and a full-width heat sink that keeps things cool even in the heat of the action. Where the new Tri-Fan Technology directs air through precisely calculated cutouts in the chassis, sending it directly towards the internal components, the latter and its 319 fins give more surface area to disperse heat throughout the laptop. The process is quiet, too, with the Arc Flows Fans shaped to maximise airflow with minimal noise.
Acoustics have also been refined here. In addition to a six-speaker setup and dual force-cancelling woofers, the device has packed in Dolby Atmos support to enhance spatial immersion with more nuanced, layered sound effects that can be optimised with specially-tuned movie and game preset modes. Streamers, meanwhile, get to benefit from the 3D Mic Array, which offers three modes: cardioid mode, stereo mode, and omnidirectional mode.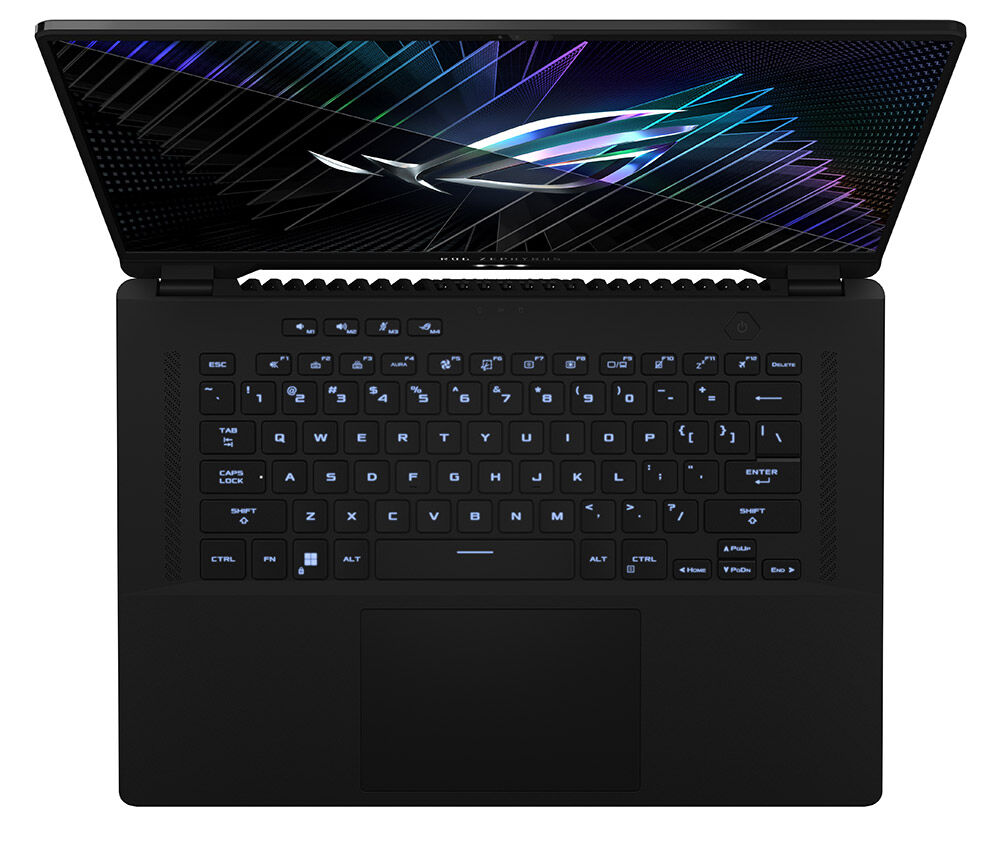 Here's what each of them does. Cardioid mode comes in handy for streaming and gaming, as it captures audio from right in front of the laptop while minimising background input. Stereo mode, in comparison, uses left and right channels to record a wider soundscape, whereas omnidirectional picks up sound from all directions.
Keeping users confident in working and playing far from wall sockets is a large 90Wh battery that when empty, can be juiced up to 50 percent in 30 minutes, courtesy of fast-charging support. Say goodbye to picking up the power brick after just one hour of gaming. At S$3,998, the ROG Zephyrus M16 is a gaming juggernaut that reliably covers all of its bases. It demonstrates that excellence goes beyond hardware performance, stepping in to offer some extra premium touches like AniMe Matrix customisation. Looks may not be the first thing enthusiasts look out for in a gaming laptop, but the newest member of the family offers enough to warrant that change in mindset.
---
This article is brought to you together with ASUS Singapore.