It's always nice to have more allies on your side, especially with video games – after all, greater numbers often mean greater defence, more ammunition, higher damage count, enhanced strategic prowess, and other forms of teamwork magic. With the ROG Ally, Republic of Gamers (ROG) is bringing that idea on the move in the real world, where gaming enthusiasts can have a trusty companion wherever they are.
The small but growing list of PC handheld consoles on the market can certainly sustain gamer requirements but players now demand more prowess in their hardware, and ROG is here to lay down the gauntlet. Wrapped in a handsome, all-white body, the device offers a 7-inch IPS LCD, flanked by the familiar buttons and joystick found on game controllers. And it has both the looks and muscle to match existing picks, including the Steam Deck, right down to the numbers.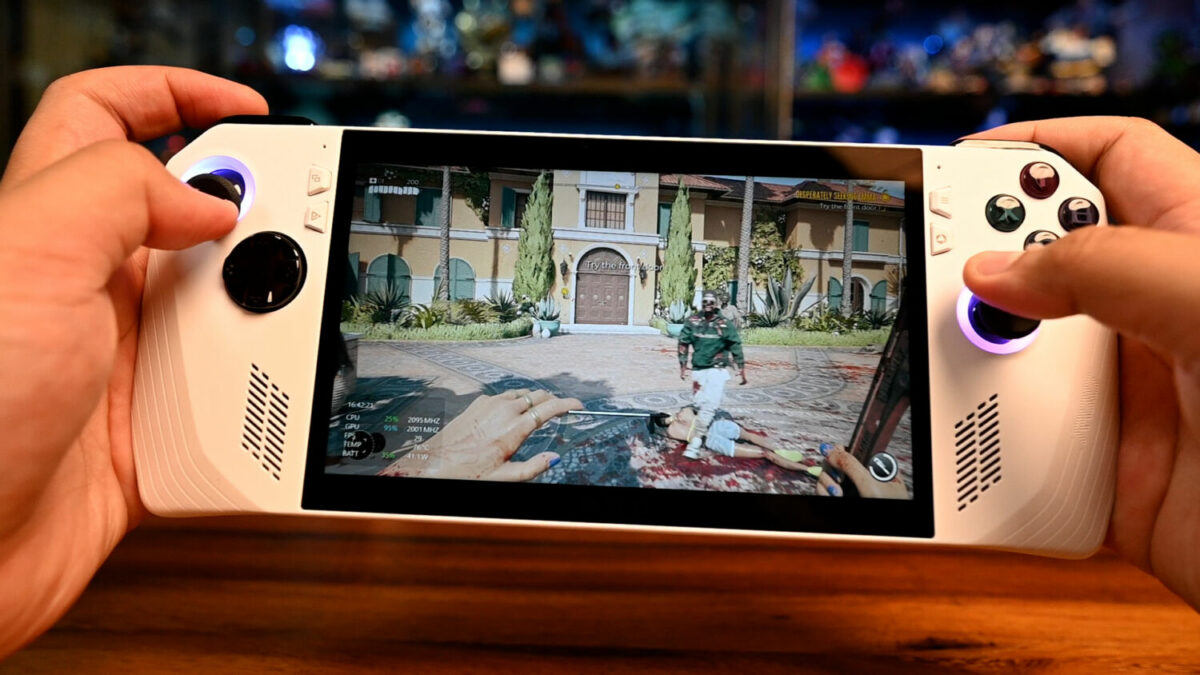 Even a cursory comparison will reveal the ROG Ally's superior hardware, both under the hood and on the display. The ROG Ally boasts the all-new AMD Ryzen Z1 Extreme processor (Ryzen Z1 for the base model), a 120Hz screen refresh rate, and a FHD display resolution of 1,920 x 1,080 pixels, allowing users to breeze through both AAA and indie titles, as well as enjoy great motion clarity in fast-paced games.
In comparison, the 2022 Steam Deck comes equipped with an AMD Zen 2 CPU, a lower 1,280 x 800 screen resolution for its 7-inch display, and a refresh rate of 60Hz – a configuration that lacks punch in 2023. The in-hand experience on the Ally is further enhanced by the ROG Zero Gravity thermal system, which uses a dual-fan with ultrathin heatsink fans and high-friction heat pipes to keep the device cool under intense load, and reduce heat throttling. Like the Steam Deck, it also runs on a 40Wh battery capacity that will last users through their commute.
---
Play Everything In The Palm Of Your Hand
The icing on the cake, though, is that the on-the-go goodness remains accessible to everyone, no matter the platform. The ROG Ally supports any Windows title on Steam, Epic Games Store, Xbox Game Pass, the EA App, GOG Galaxy 2.0, Android apps, and more, and even includes a free three-month Xbox Game Pass Ultimate subscription right out of the box. Simply whip it out, and you're all set to embark on a solo or group expedition with hundreds of games on the cloud library.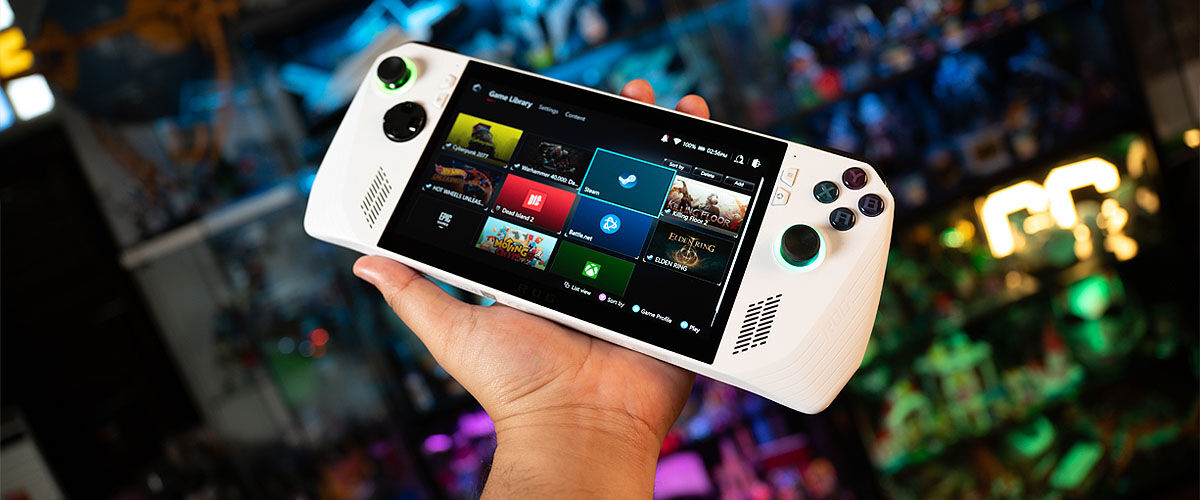 ---
Lightweight Design For Everywhere Carry
But good performance doesn't mean much if a handheld, designed to be portable in the first place, cannot be easily taken everywhere. Weighing in at 608 grams, ROG's latest is lighter than the 619-gram Steam Deck, and features a design that maintains comfort even during extended gaming sessions.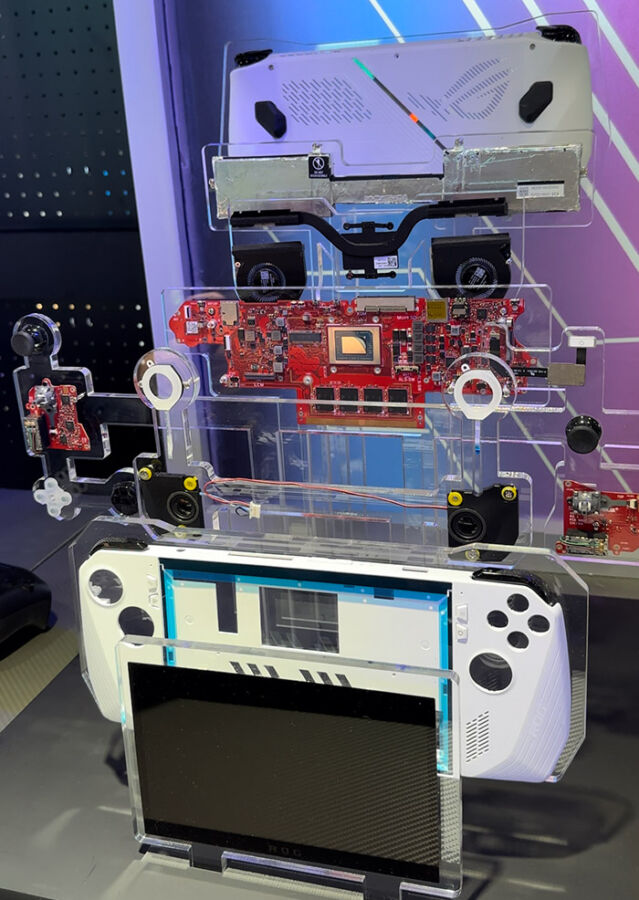 Ergonomically, the handheld console has plenty going for it as well. The handles are curved in a way that naturally fits the user's grip, with the textured patterns offering a secure, slip-resistant hold. Meanwhile, the joystick brings deep customisation to the table, joining the triggers – which can accurately detect the tiniest motion via hall sensors – and easy-to-reach macro buttons in delivering an intuitive, enjoyable gaming experience.
---
Three Different Modes, Rolled Into One
On days where heading outdoors feels like a chore, the ROG Ally's different forms will prove handy. 'We Time' is perfect for stay-home co-op fun, allowing users to connect it to a television via the optional ROG Gaming Charger Dock, and play multiplayer titles like NBA 2K23, Moving Out, Street Fighter V, and more. Satisfying users of all stripes is the default 'Me Time' handheld mode, which offers crisp visuals, superior motion clarity, and AMD FreeSync Premium technology for reduced screen tearing and maximum optimisation.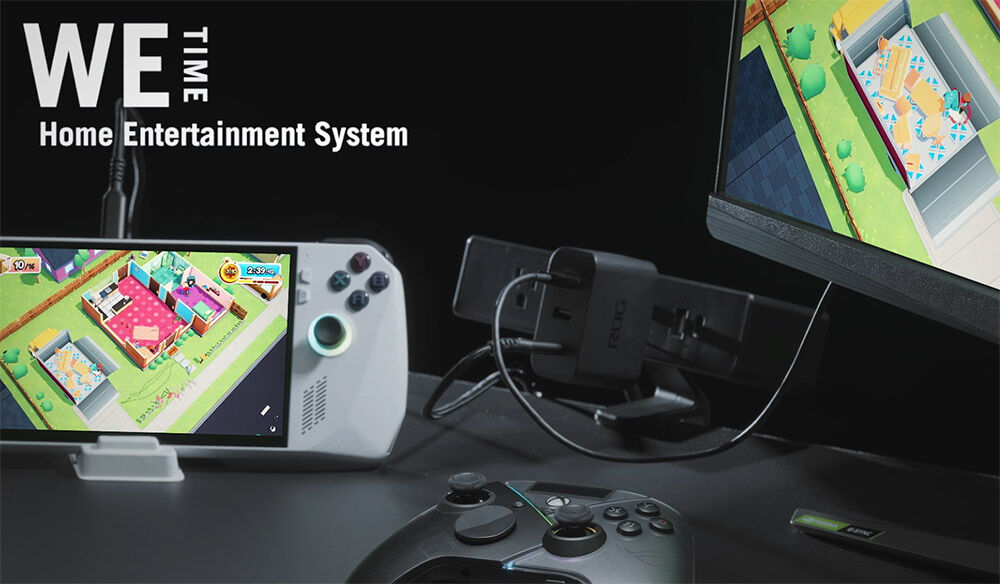 The 'Pro Time' mode is easily the most impressive use of the device. When paired with the XG Mobile external GPU sporting up to an NVIDIA GeForce RTX 4090 Laptop GPU, it transforms into a powerhouse for couch gaming, or a high-end work-and-play hybrid machine with mouse and keyboard. Those looking to take things up a notch can also look forward to 4K gaming with ray tracing and DLSS 3, and unwind in the best way possible.
---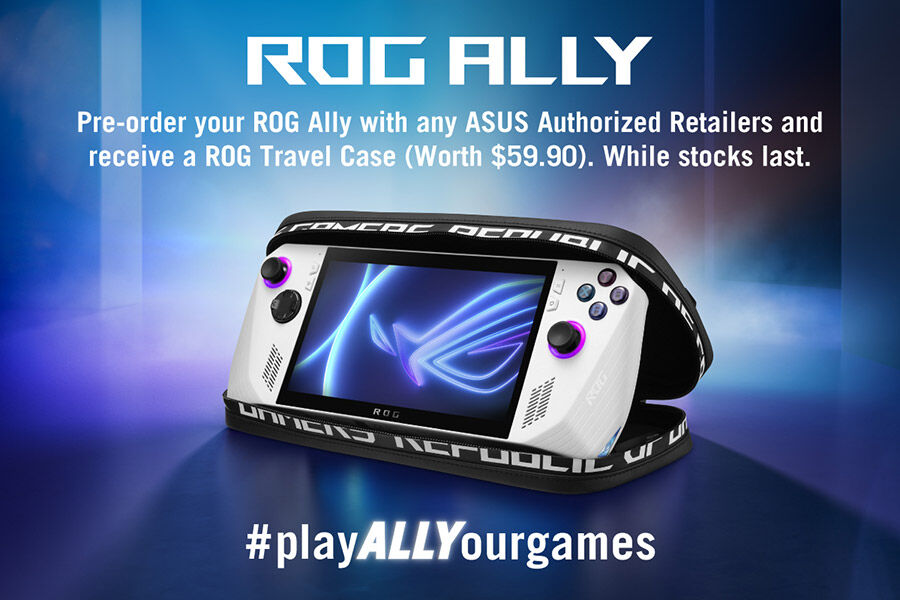 Portability, power, and versatility – the ROG Ally promises all of that in its pursuit to break new ground and redefine the PC handheld experience. The device, priced at S$999, will ship with 512GB of storage and the Ryzen Z1 Extreme processor for the Singapore market, with pre-orders starting from 8 June. Customers who place their pre-orders from 8 to 29 June can redeem one ROG Ally Travel Case (worth S$59.90), while stocks last.
The ROG Ally will hit Singapore shelves on 30 June.