Rewind, turn back the clock. The year is 2006, and Razer has just released the Barracuda HP-1 Gaming Headphones for PC users, carrying a proprietary connector that can be hooked up to the company's Barracuda AC-1 Gaming Audio Card for improved performance. It never saw any successors, but the stint was proof of the company's drive for innovation and novelty.
And while Razer has come a long way since then, it doesn't mean that the past should go forgotten. The Barracuda makes a return – in name only – to the fold after more than 10 years, taking on the form of the company's newest offering, the Barracuda X Wireless Headset.
Weighing 250g, it features multi-platform compatibility with PC, PlayStation consoles, Nintendo Switch, and Android devices, and packs plug-and-play connectivity into a lightweight body. Razer's HyperSpeed Wireless USB-C Dongle lies at the heart of this versatility, allowing enthusiasts to effortlessly enjoy gaming on supported platforms without the need for a pairing process, external software, or driver downloads.
In the case where USB-C connection is unavailable, an accompanying USB-C to USB-A adapter cable can be used to hook up the headset. A 4-pole, 3.5mm jack and USB-C to USB-A charging cable are included in the packaging as well.
The decision to ditch conventional Bluetooth pairing stems from technical concerns like connection issues or long waiting times between device-switching. While multi-platform support is not a novel concept, it has always been a feature exclusive to the wired audio market, which makes Razer's wireless venture a noteworthy one.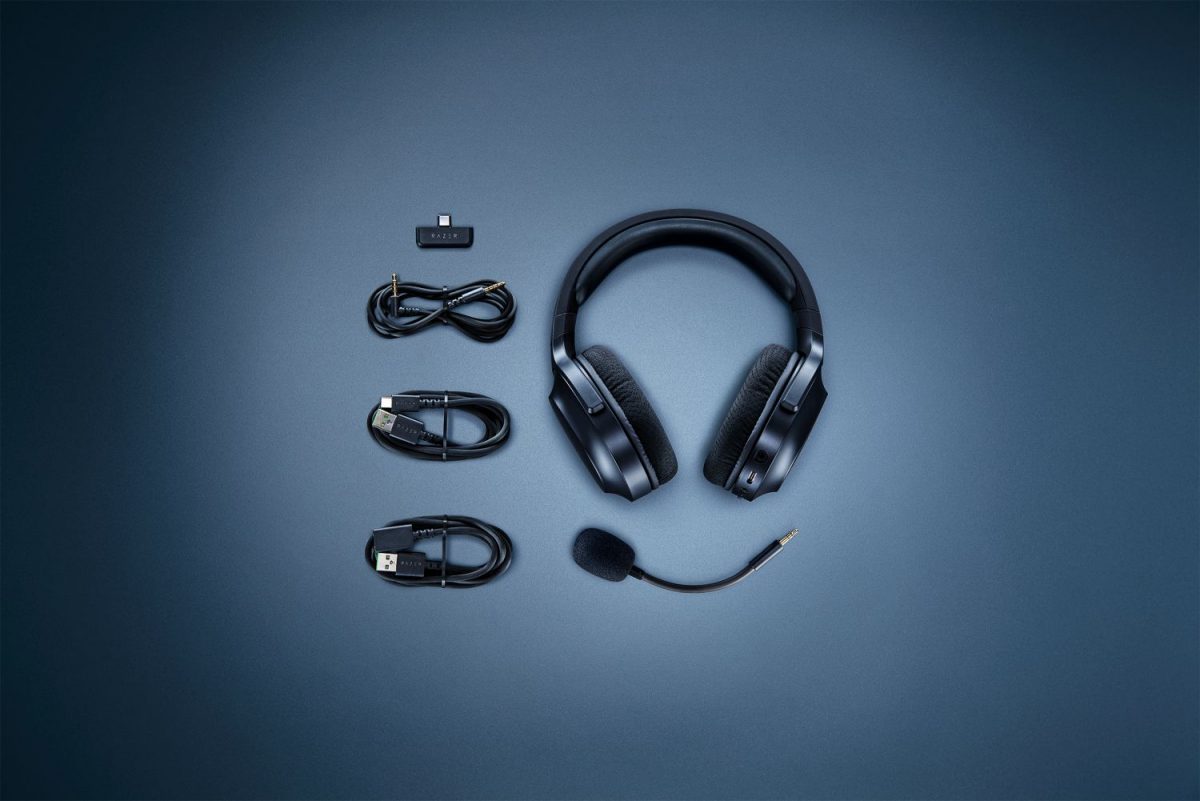 Developed from ground-up with an emphasis on style and comfort, the Barracuda X looks to bring comfort through its plush memory foam ear cushions and thick, softly-padded headband for a pressure-free fit. The earcups will now don a low-profile, classy all-black look in lieu of the usual RGB bling, and can be adjusted or swivelled to one's preferences.
Audio technology, meanwhile, is powered on Razer's TriForce 40mm Drivers to deliver a brighter, finely-tuned mix of clear trebles, rich mids, and a powerful bass. Offering an optimised voice chat experience, the detachable HyperClear Cardioid Mic comes armed with improved voice isolation, increased clarity, and accurate voice pick-up in tow.
The Barracuda X isn't Razer's first foray into cross-platform gaming, but it's always nice to have a wireless alternative, especially when the product boasts versatile 4-in-1 compatibility – a handy feature during a time where multi-device entertainment has become a way of life.
The Razer Barracuda X Wireless Headset is available now on the official Razer website for US$99.99 / S$154.90.
---

Drop a Facebook comment below!