Razer has been taking steps to ensure sustainability in a world where climate concerns are getting increasingly urgent. The collaboration with Cariuma, a cult favourite B-corp sneaker brand, is not Razer's first collaboration with another brand. And the Razer x Cariuma sneakers will be another step forward in an environmentally friendly direction.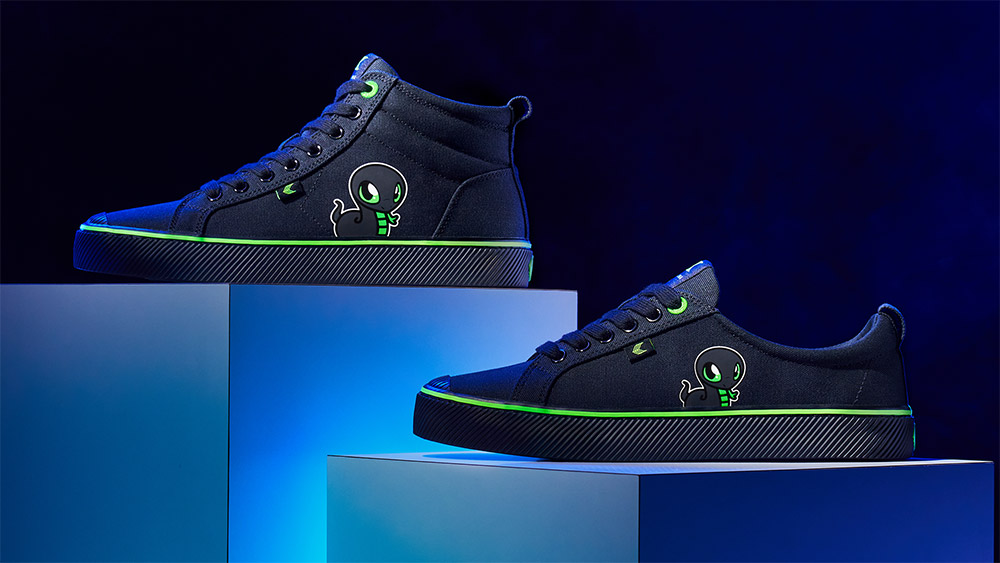 Razer and Cariuma have created an exclusive sustainable sneaker collection. There are high-top and low-top options, with either a black and green or black and white colourway. The Razer x Cariuma OCA Low is made through an environmentally sustainable process that strives to avoid exploitation.
For example, the cotton used for the sneakers is grown using regenerative methods without harmful pesticides or fertilizers, and directly combats heavy soil erosion and nitrate leaching. The rubber is gathered ethical tapping which ensures that no trees are harmed in the production process.
All the shoe options also feature Razer's sustainability mascot, Sneki Snek. As part of Razer's ten-year sustainability programme, every pair of sneakers purchased will help Conversation International, another partner of Razer's, save 10 trees around the world.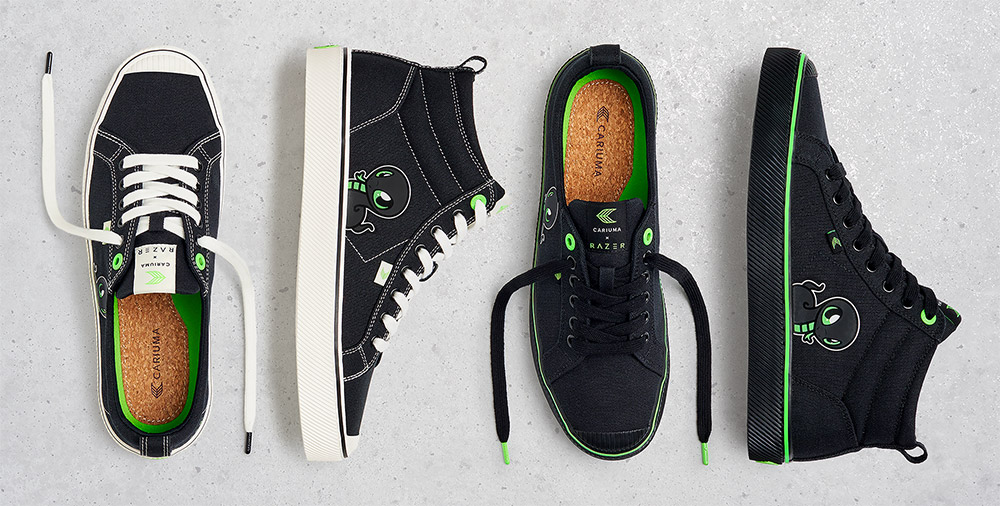 Sure, they may not feature Razer's signature RGB Chroma lights, but they let fans of both brands show off their support for a more sustainable future in style. A low-top pair of Razer x Cariuma sneakers will cost US$89, while a high-top pair will cost US$98. These sneakers are available exclusively on Cariuma's official site.