A new LEGO adventure from the creators of the acclaimed Bridge Constructor series is coming in 2022. LEGO Bricktales allows players to travel across a diverse range of five intricate and colourful diorama biomes, built out of LEGO bricks.
The game also uses an intuitive new brick-by-brick building mechanic to solve puzzles and bring your solutions to life. From purely aesthetic creations, such as market stands and music boxes, up to functional physics-based puzzles like building cranes and gyrocopters.
In each diorama, there are LEGO minifigures who need your help, as well as the opportunity to unlock new skills for your good deeds. While exploring these colourful environments, you will discover a variety of construction spots with their own sets of bricks – it's up to you to figure out a unique build that will work. Whether you're being asked to put on your designer hat and build a throne fit for a king or testing your engineering skills to build a bridge that will get a digger across a river, how you construct your builds and meet the challenges you're being offered is up entirely up to you.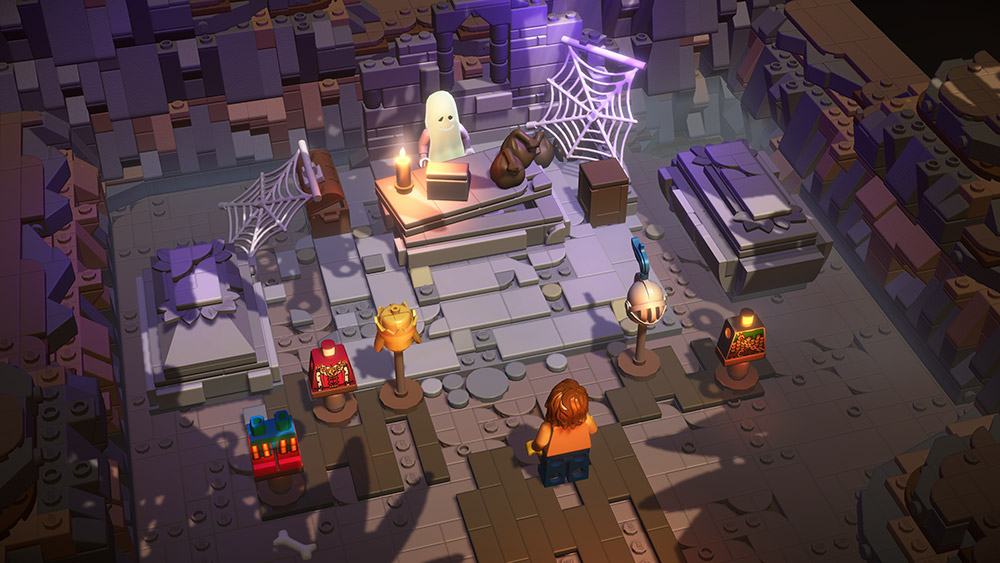 "The game encourages players to use their imagination and creativity to unlock new skills that can help them progress to new levels. This new digital experience is rooted in the creative, playful joy that comes from building and problem-solving using LEGO bricks."

Kate Bryant, Head of LEGO Games Portfolio, the LEGO Group.
You can already add LEGO Bricktales to your Steam Wishlist so you'll be notified when it releases. No other platforms have been announced yet but we're pretty sure we can count on an iOS release sometime in the future, perhaps even as an Apple Arcade exclusive?