If you've ever dreamt of living among the clouds, Cloud Song: Saga of Skywalkers, the latest massively multiplayer online role-playing game (MMORPG) developed by gaming company VNG Corporation will let you get a glimpse of a beautiful world above the skies. Cloud Song is the official version of Guardians of Cloudia in Southeast Asia, including Singapore and Malaysia.\
Pre-registration opens now until 18 August. Players who sign up during pre-registration will stand a chance to win exclusive prizes such as US$50,000 in cash, a PlayStation 5, an iPhone 12 Pro Max, an ASUS TUF F15 laptop, and much more – check out the video below for some tips to win!
Explore new fantasy world with stunning 3D graphic
As an action MMORPG, Cloud Song: Saga of Skywalkers offers a bright and vibrant colourful open-world concept with its adorable chibi anime-styled characters. Explore the vast and beautiful world of the game with a variety of five different classes – the Mage, Archer, Swordsman, Oracle, and Rogue. Each class has its own unique abilities and types of attacks, and will branch out into two more advanced classes as you progress into the game. Players can experiment and explore their own personalized builds and combine different talents, and skills together.
Choose the class that fits your style. Besides levelling your characters, you can increase your skills through equipment upgrades or the unique Rune System in the game. All the Evolve will help your character power and attack on the battlefield.
To add depth to the characters, Cloud Song: Saga of Skywalkers offers players the ability to customize their own Personas by changing the facial features, hairstyles and eyes of their characters.
Super Duper Pet Gallery
Cloud Song: Saga of Skywalkers also features a unique pet system: other than accompanying your characters in battle, these pets adds a boost of up to 30% of your character's overall stats, making them a vital part of the game. There are over 100 collectable pets that players can choose from, each with its own skills and abilities. On top of that, players can bring up to 9 pets to help them out in combat that adds another layer of depth to their battle mechanics.
Diverse Gameplay
For players who enjoy the thrill of PvP, Cloud Song: Saga of Skywalkers offers a variety of competitive modes filled with plenty of rewards such as Guild Wars, a 60 versus 60 battle for the Champion and Exclusive Frame, and the epic Starmoon Battlefield cross-server war.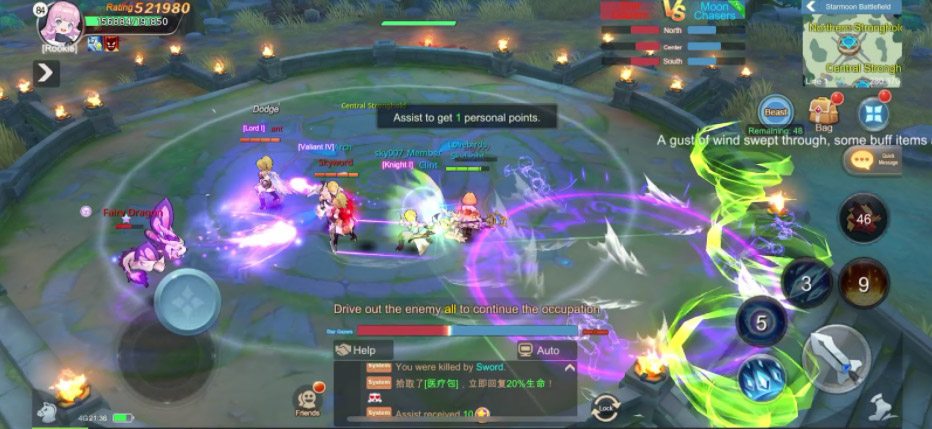 Likewise for PvE, the game offers various scheduled PvE events and modes daily with amazing rewards. The PVE will cover various modes and bosses that you have to defeat to get plenty of rewards.
Unlike many other mobile MMORPGs, Cloud Song offers a fresh amount of social content for players to invest their time in. In addition to the Guild system, you can also get married to other players. From voice chat support to mini-games, there is a lot for players to explore and build their own in-game community in Cloud Song.

Pre-register for Cloud Song now to be notified of its release and to exclusive earn in-game rewards. Lucky players will even be able to walk away with a brand new PS5 or the iPhone 12 Pro Max. Invite your friends along and be ready to embark on a promising new action MMORPG experience!
While you're at it, don't forget to follow the game on Facebook, Instagram and YouTube!
---

Drop a Facebook comment below!