When it comes to training and battling digital companions, there is none as globally successful as the Pokémon franchise and as the 9th mainline Pokémon game, Pokémon Scarlet and Violet have a bit to live up to, considering the recent success of Pokémon Legends: Arceus.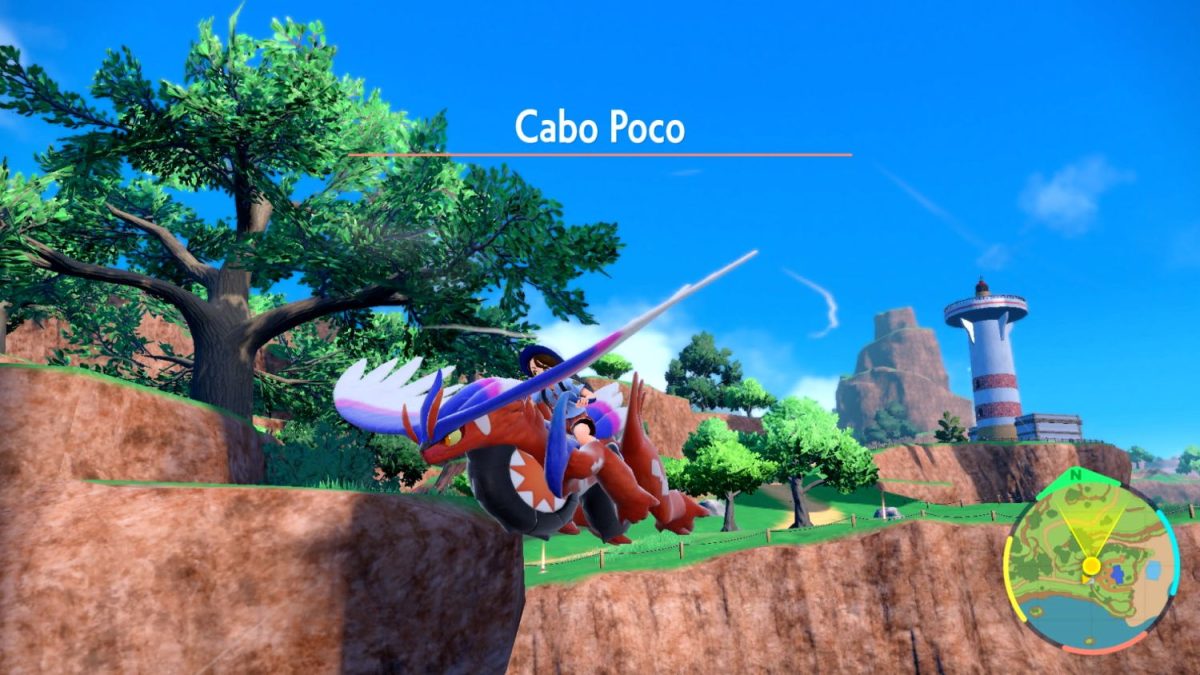 Pokémon Legends: Arceus was a breath of fresh air to the series, as players expanded on the open-world concept for Pokémon games. While we previously saw open-world concepts explored with the Wild Area in Pokémon Sword and Shield, Pokémon Scarlet and Violet will be the first proper mainline series of the franchise that will keep that torch burning bright.
Geek Culture was invited to visit The Pokémon Company in Tokyo, Japan, where we had an exclusive hands-on with the upcoming games, which will be released on 18 November 2022. Following the release of Pokémon Legends: Arceus in January 2022, fans will be heartened to see that the successful approach, with players freely roaming the open world to a new fresh concept of catching Pokémon, was not left by the wayside. Stepping into the world of Paldea, it's time to see how Pokémon have made their home within the region.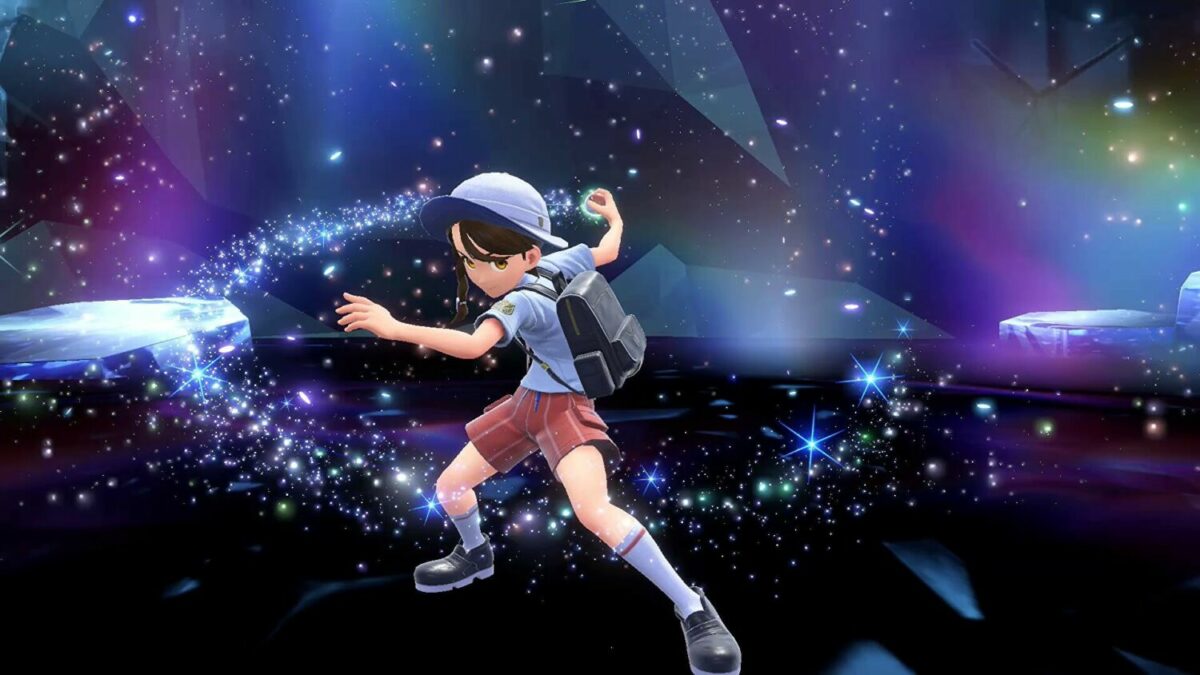 In our demo, we were restricted to a specific area of the map under the guidance of the folks from The Pokémon Company, just note that the final shipped game may differ from our experiences below. Any attempt to head off course was met with a gentle reminder to head back to the main path to avoid spoilers.
As one ventures into the land of Paldea, you'd notice that the world is absolutely teeming with Pokémon. With plenty of Pokémon hanging out of trees and amongst the tall grass, it's hard to not get repeatedly swept into battle as you're exploring the world. Compared to other open-world RPGs, the world map of Pokémon Scarlet and Violet are significantly less detailed but still filled with the random odd cave to explore. Getting around is far easier now as your Legendary Pokémon Koraidon or Miraidon will automatically adapt to the terrain they are on, changing into a variety of forms as it interacts with the environment.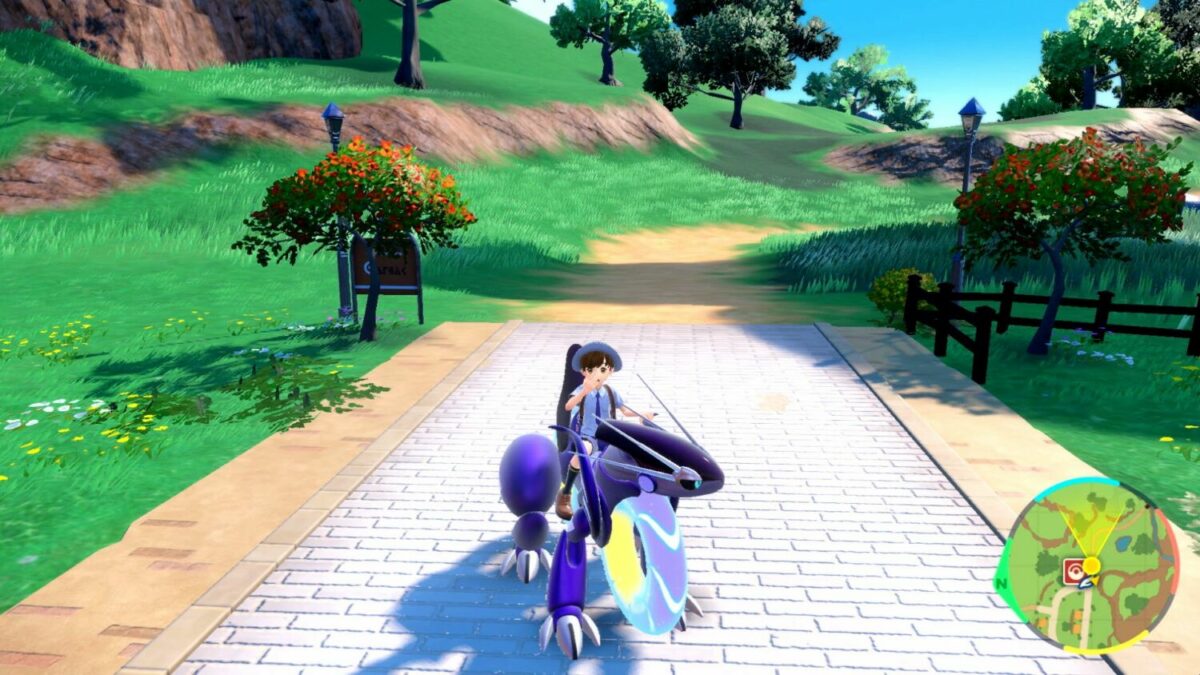 One concern here is how fast would one get hold of Koraidon or Miraidon as they are legendary Pokémon and seem to be critical to traversing in-game. Traditionally, most transport aids in Pokémon games come in as the game progresses. The world of Paldea seems to be pretty immense and being able to cut down on the commute time would do wonders for the quality of life in the game. However, there is a big risk of having players burn through content a bit too fast and invisible walls do exist (more on that later) to keep players focused on a specific path.
There's a risk of riding around too fast as running into Pokémon in the overworld triggers the classic battle sequence. But, if you're overpowered like we were in the demo, there's an option called Auto-Battle to have a Pokémon out at all times, which you can send into battle and clear out wild Pokémon in a general direction. In doing so, you'd be able to save on your limited move sets and also farm specific materials dropped by wild Pokémon, which can be used to create items and Technical Machines (TM), which are like moves in the game that Pokémon can learn.
Catching a wild Pokémon in the series remains largely the same, and you're better off approaching via stealth in order to gain an advantage if you're looking to obtain specific Pokémon during your travels. It might be a bit slow but when securing a shiny Pokémon is at stake, you'd want every advantage at your disposal.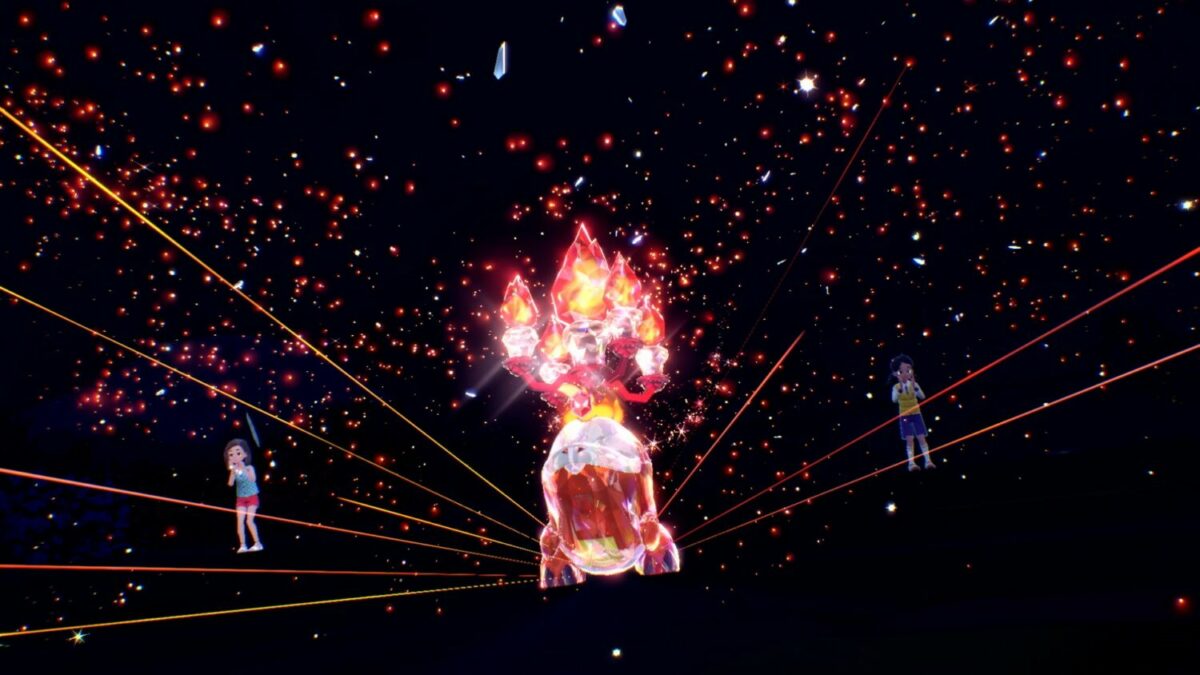 Entering into a battle presents to players the similar UI seen in Pokémon Legends: Arceus and to anyone who has played the game, will be a familiar sight. However, the addition of the Terastal Phenomenon, which allows your Pokémon to change into a new Terastallized form, temporary transforms Pokémon turn into a crystal version of itself by using the Tera Orb in battle. In Terastallized form, your Pokémon hits harder, and moves take on a different visual.
As much as the ability looks impressive, players are only able to use Terastallized form once. Subsequently, in order to replenish the ability, can charge your Tera Orb if you touch crystals overflowing with Terastal energy or go to a Pokémon Center. During a battle, only one Pokémon in the group can transform and they will keep their form across a few rounds. It was hard to estimate if the transformation duration is tied to the number of rounds or the number of times a move is used. After all, the set of Pokémon provided during the game demo were all over-leveled, which meant that we made short work of anything sent our way.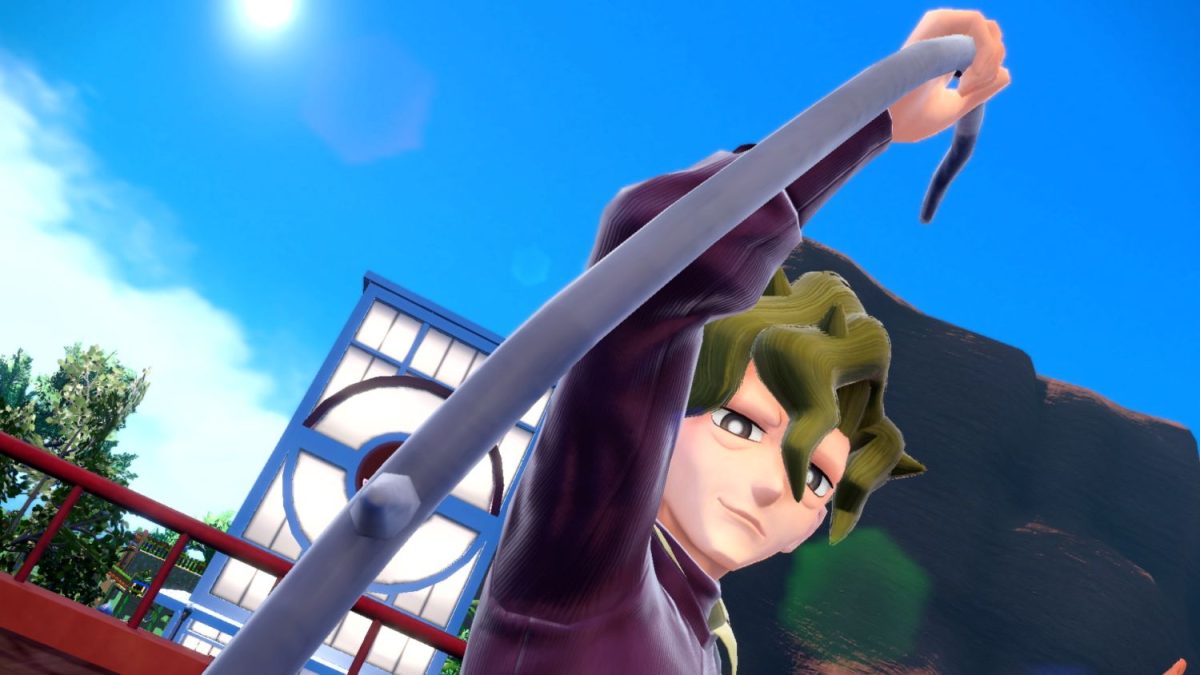 During the time of the battle, we were encouraged to take part in three specific set pieces: Gym Challenges, battling Team Star, and tackling Titan Pokémon. As far as we know, the game is entirely open world which means you're free to tackle any part of the game in any order. Whether or not the game deploys dynamic level scaling or otherwise was immediately apparent, and by the time we arrived at the Artazon Gym to battle the gym leader, Brassius, our Pokémon was able to make short work of his squad.
For anyone who has never played a Pokémon game, choosing the right 'type' is critical in defeating an opponent handily. Traditionally, grass-types are a poor matchup against a fire-type. After 26 years, it's easy to forget that new players are continually joining the franchise, so a quick primer is always welcome. With the gym leader having mostly grass-type focused Pokémon, it was something that the newly encountered Armarouge Pokémon, which looks like a robot, was able to handle easily, as it's a Fire/Psychic type. On top of that, Amarogue was around level 25, while Brassius' squad was around 20.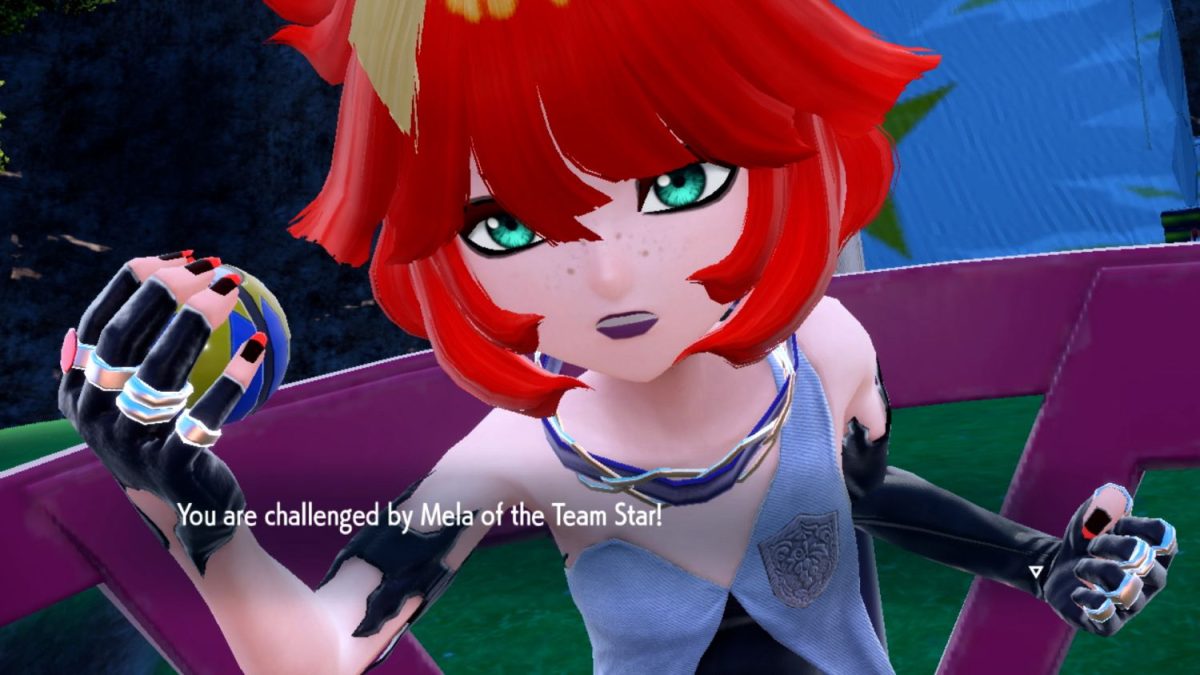 Next, it was off to tackle Team Star, which is Pokémon Scarlet and Violet's version of Team Rocket. As we approached the main camp looking to take down their leader Mela, leaping off the cliff overlooking the camp was not an option. We were met with a pop-up message telling us to waltz in via the front door. So much for stealth then.
Dispatching Mela and post-apocalyptic vehicle was another straightforward affair with the right Pokémon type. With the amount of flames spouting out from her car meant that it was time to deploy a water-type Pokémon in the form of Wiglett, to make quick work of her minions and the subsequent boss battle. It would be safe to assume that each region in Paldea will have these specific set pieces for players to approach and engage. To help aid the player, the map has these landmarks are clearly mapped out, and one can set way points to navigate to each location easily.
The only battle that we could not extensively uncover was battling Titan Pokémon in the overworld. In this case, we were faced up against a massive Klawf who was simply hanging on a cliff face and was not aggressive towards us. We had to maneuver around the terrain with Koraidon and leap into battle with Klawf to engage him and start the battle proper. Similar to the two earlier battles, players will send out their Pokémon to whittle down Klawf's health bar and after defeating it that was as far as the session's facilitators allowed players to proceed.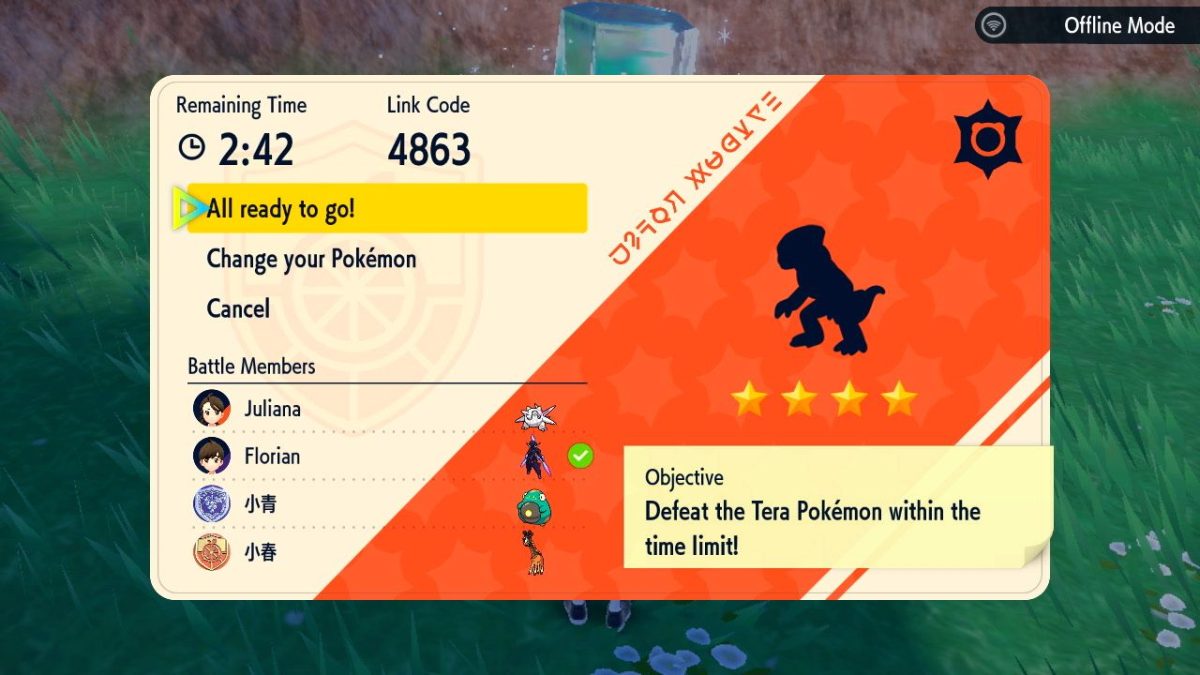 Wrapping up the entire event was a new multiplayer feature which can be played entirely offline as well. After keying in a simple four digit code, four players, each with their own Nintendo Switch and copy of the game, will be able to take part in a Tera Raid Battle by selecting one Pokémon from their bench to send into battle. For most of the hands-on, every encounter was relatively easy but this final portion of the experience saw a massive difficulty spike. We were battling against a giant Terastallized form Cyclizar who was able to easily defeat our Pokémon in one swoop.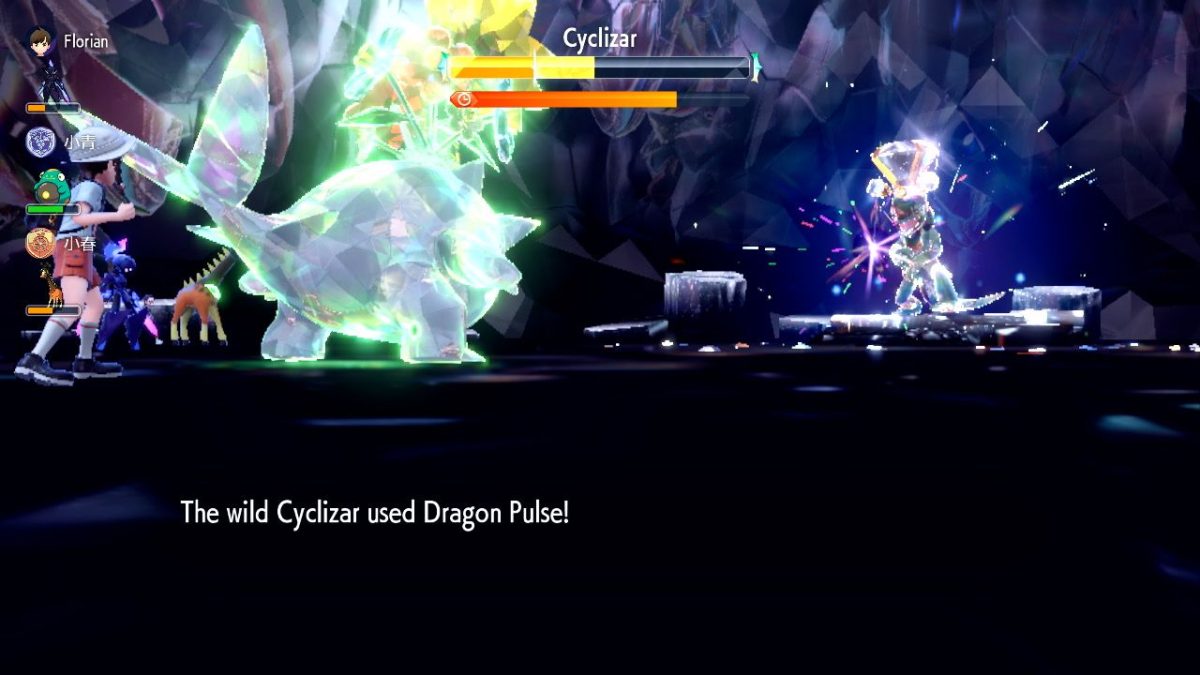 As each combat phase happens simultaneously, the real boss here was a countdown clock that gives players limited time to complete the challenge. Though a defeated Pokémon would be able to revive during the course of the raid battle, each second not dealing damage to the Cyclizar meant that it would be close to impossible to defeat it without the right Pokémon composition. We had to swap out our team to ensure that Cyclizar, a new Dragon / Normal-type Pokémon, does not one-shot our Pokémon repeatedly.
Overall, it would seem that Pokémon Scarlet and Violet are in the right place when it comes to the gameplay mechanics. For anyone who's looking to scratch that Pokémon itch, it's going to be an enjoyable experience. However, old habits die hard as extremely long NPC conversations come across as more filler than impactful.
As we barrel towards the 18 November launch date, any Pokémon fan would find that Pokémon Scarlet and Violet will be an easy pre-order decision.
---
©2022 Pokémon. ©1995–2022 Nintendo / Creatures Inc. / GAME FREAK inc.
Pokémon is a registered trademark of Nintendo, Creatures, and GAME FREAK.
Nintendo Switch and the Nintendo Switch logo are trademarks of Nintendo.
Gerald currently straddles between his love of video games and board gaming. There's nothing that interests him more than trying out the newest and fanciest gadget in town as well. He dreams of publishing a board game sometime in the future!