A new Star Wars movie means a new cycle to inject even more movie related LEGO Star Wars sets! Between now, and the release of Rogue One, if you're itching to grab any of these sets, don't hesitate lest you might find yourself waiting for the next restock.
Earlier on, LEGO had teased that these sets would be available only in September. Looking at the release, there would should be a second ways of sets considering that we've yet to exhaust all the characters found in the new movie.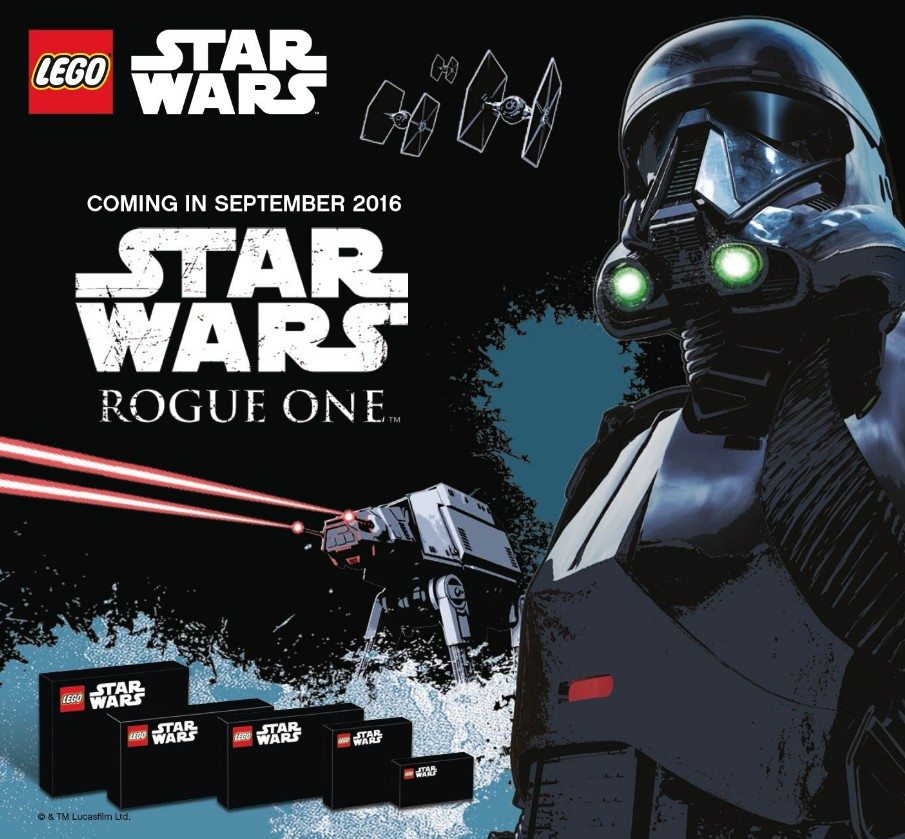 Rebel U-Wing Fighter (75155)
659 pieces SRP $69.99/£64.99/79.99€ which includes Bistan, Rebel Trooper, U-Wing Pilot, Cassian Andor, Jyn Erso
Unlike Rey, our next heroine Jyn Erso does not come in a small set of her own. I'm not quite feeling the attraction to this set but it does come with three unique figs!
Krennic's Imperial Shuttle (75156)
863 pieces – $89.99/£79.99/99.99€ which includes K-2SO, Bodhi Rook, Pao, Director Krennic, Imperial Death Trooper x2
In contrast, the bag guys seem to have it better albeit a higher price tag. This is what Kylo Ren's shuttle should have been! Director Krennic looking totally pimp here as he does in the trailer.
Imperial Assault Hovertank (75152)
385 pieces – $29.99/£34.99/39.99€ which includes Chirrut Imwe, Imperial Hovertank Pilot x2
Nothing we've not seen before, the Imperial Assault Hovertank (75152) is the smallest set of the lot but it comes with asian superstar Donnie Yen in minifig form for the very first time!
AT-ST Walker (75153)
449 pieces – $39.99/£39.99/49.99€ which includes: AT-ST Driver, Rebel Trooper, Baze Malbus
We can always do with more walkers, or two, or three. What's a battlefield with only one??
TIE Striker (75154)
543 pieces – $69.99/£59.99/69.99€ which includes Imperial Shoretrooper, Imperial Ground Crew, TIE Pilot, Rebel Trooper
The TIE Interceptor that went out onto the field too early and a TIE Phantom without a wing. I think many would be split over getting this set.
But wait, there's more! The previous wave of buildable figs were relatively well received and it seems to be continuing with a series just for LEGO Rogue One: A Star Wars Story. Actual faces are harder to pull off hence I'm still leaning towards the faceless empire.
No word on prices yet sadly.
Sergeant Jyn Erso Buildable Figure (75119)
K-2SO Buildable Figure (75120)
Imperial Death Trooper Buildable Figure (75121)
Gerald currently straddles between his love of video games and board gaming. There's nothing that interests him more than trying out the newest and fanciest gadget in town as well. He dreams of publishing a board game sometime in the future!
---

Drop a Facebook comment below!

---