Travelling is often an enjoyable experience, leisure-wise. Being surrounded by unfamiliar sights and sounds on foreign soil may seem intimidating, but grants plenty of chances for exploration, photo opportunities, and the like.
Where it comes to work, however? The journey is hardly a bed of roses.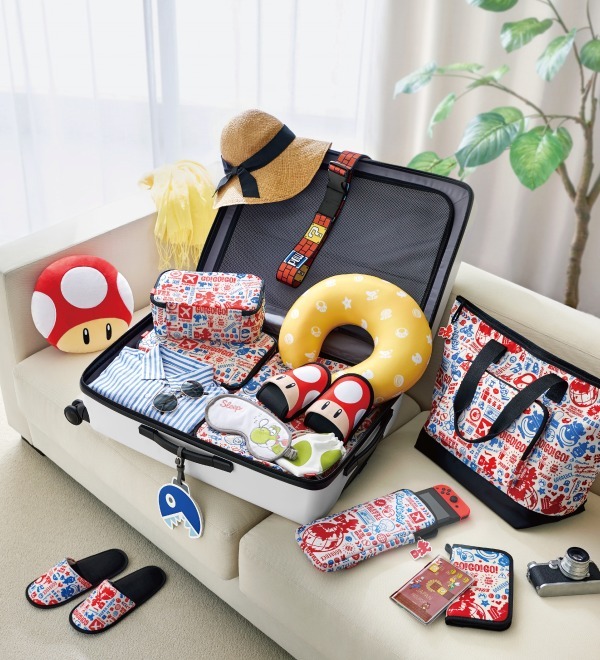 That's why it's especially apt that Nintendo has unveiled a new Super Mario-themed travel series for the geeky jet-setter or frequent traveller. Armed with 16 pieces of travel essentials, one's now able to hop past the hurdle faced on a business trip – figuratively, of course, just like how the game mechanics in Super Mario is.
The overall design borrows elements from the franchise, and features some signature icons in the form of the game's question mark block, brick walls, and a green pipe. Accompanying that would be the familiar faces of Mario (duh), Yoshi, Toad, Goomba, a Chain Chomp, and a Koopa.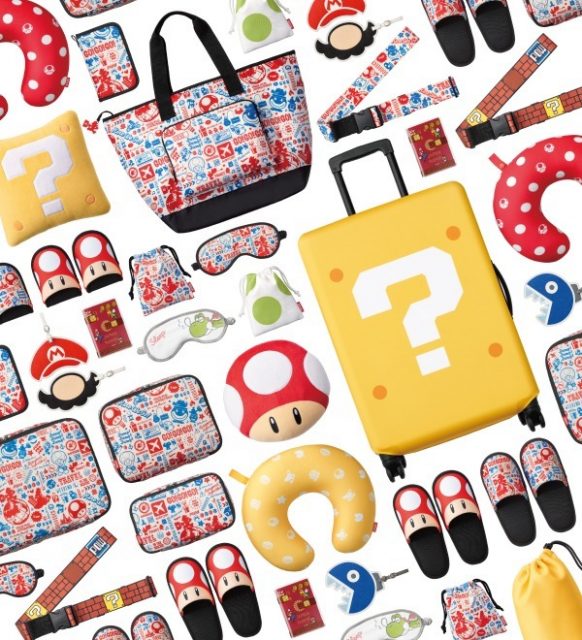 With each item ranging between ¥1,000 to ¥3,000 (~S$12 – S$37), the collection is looking at a Summer 2018 launch, and consists of everything from a pair of slippers, passport covers, and luggage tags to a hand carry-sized luggage. Here's a brief look at each of them:
Super Mario Slippers
Available in two variants – a Super Mushroom motif (left), or the Original Travel pattern (right), this pair of two-fold slippers comes with a convenient pouch in hand. Measuring a standard foot size of 22cm to 24cm, it may not be the best fit for those with smaller feet, and will set you back by ¥2,200 (S$27).
Super Mario Suitcase Belt
Likewise, the suitcase belt offers two choices for fans: a POW-and-Hatena-block- adorned design (left), and the Original Travel pattern (right). They are priced at ¥2,700 (S$37) each, with the longest length measuring at 1,900mm x 50mm.
Super Mario Luggage Tags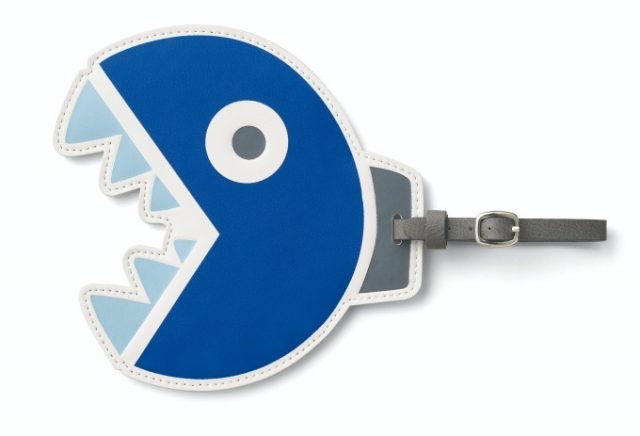 These are adorable! Say goodbye to conventional, boring luggage tags, and hello to your new travelling buddies. Featuring Mario's hat, his beard, and a Chain Chomp, every member of the set sports a name card on both sides, and retails at ¥1,800 (S$22).
Super Mario Eye Mask
Okay, by extension, the naming is not entirely accurate, for Mario is not so much a star as Yoshi for this one. Conveniently packed with a purse, fans can either go for the Yoshi edition, or the Original Travel pattern, which sports a ¥1,800 price tag each.
Super Mario Travel Pouch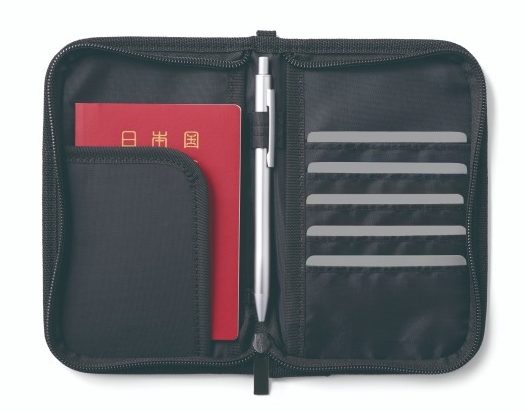 Handy for holding passports and cards, this eight-pocket travel pouch is solely decked the Original Travel design, and will be priced at ¥2,500 (S$40).
Super Mario Passport Cover (Stage)
Fashionably adorned with a Super Mario game stage, the passport cover will appeal to retro fans, especially in the design of Mario's world view – and the sweet ¥1,000 price tag only serves as a bonus.
2-way Super Mario Neck Pillow
Being travel-friendly means an added touch of convenience, and the Super Mario travel set comes armed with plenty of that. There's the two-way neck pillow which doubles up as a cushion or an on-the-go neck pillow, in the form of either a Super Mushroom or Hatena block. This is set to retail at ¥2,800 (S$34).
Super Mario Folding Tote Bag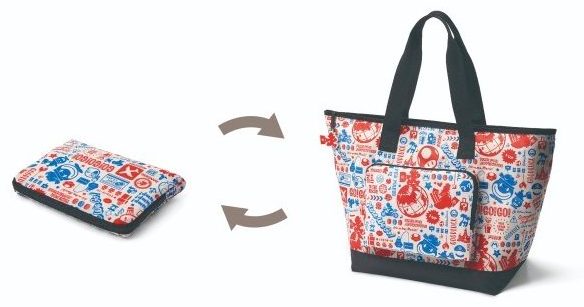 Yet another convertible for an easier travel experience. A pouch by nature, and a tote bag by adaptation, it sports the Original Travel motif, and will be selling for ¥3,000.
Super Mario Pouch Set
One pouch is never enough, it seems. Coming in at ¥2,300 (S$28), this Original Travel collection is made out of breathable mesh fabric, with three sizes to boot: large, medium, small – a complete family to store clothing and accessories.
Super Mario Suitcase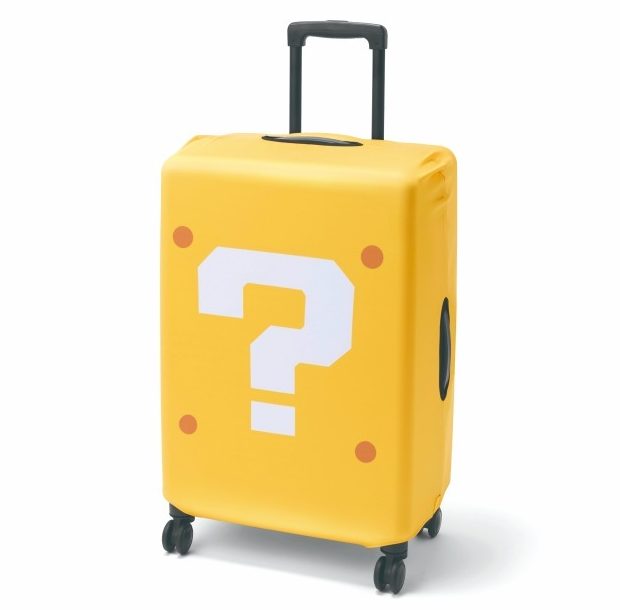 Last but not least is the Super Mario suitcase. It's decked out in a simple Hatena block design, but serves as a sufficiently good representation of the series. Measuring 600-650mm x 430-480mm x 250-300mm, the suitcase is additionally armed with a drawstring bag, and will retail at ¥3,000.
---
Alas, the nostalgic collection may once again prove elusive to international markets. With no word on worldwide release yet, it seems the Super Mario travel item collection is only available for Japan audiences, either through Nintendo's website, online merchants, home item stores, and electronic retailers across Japan.
Si Jia is a casual geek at heart – or as casual as someone with Sephiroth's theme on her Spotify playlist can get. A fan of movies, games, and Japanese culture, Si Jia's greatest weakness is the Steam Summer Sale. Or any Steam sale, really.
---

Drop a Facebook comment below!

---