Leaks and rumours are aplenty in the gaming community, and it seems the next unannounced Ghost Recon title is the latest to fall prey to the grapevine.
Following Ubisoft's earlier announcement of a Ghost Recon world premiere event later this week, some details about the new instalment have already made their way to the web, including a brief plot outline, release date, and four-player co-op feature.
According to the leak as reported on the Game Pressure website, the upcoming game is reportedly titled Ghost Recon: Breakpoint, and will be set in the fictional Pacific island of Aurora.
Cast-wise, The Punisher star Jon Bernthal looks to lend his voice to character Cole D. Walker, who is the suspected main antagonist for this round. Ghost: Recon Wildlands players may also find him familiar: he was first introduced as a Ghost member in a recent update to the game, which probably means the good-agent-turned-rogue trope is being put into play here.
Apart from Walker, the seemingly standalone title also preserves a little more of the Wildlands DNA. In similar fashion to its predecessor, the latest member of the Ghost Recon family will supposedly place a heavier focus on four-person co-op, while featuring story-rich missions. It's not known if the game is wired to start with PvP features, though teamwork certainly looks to be the name of the game in any case.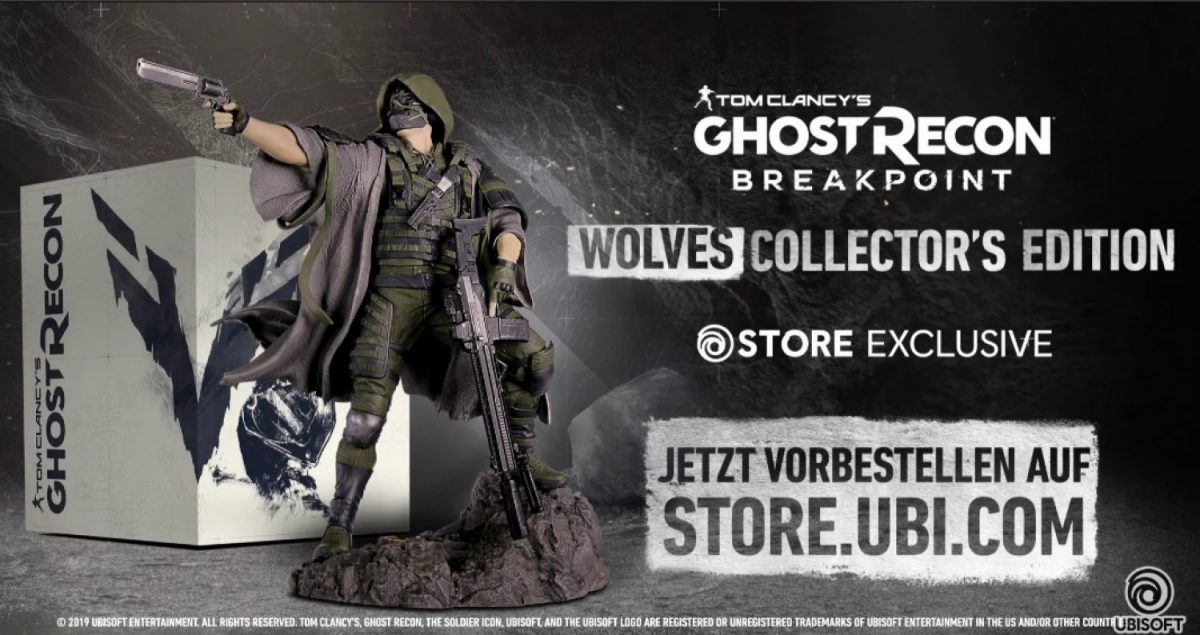 There appears to be no lack of access to the upcoming title, with its release slated for PC, Xbox One, and PS4 on October 4, 2019. Accompanying the standard edition would be a collector's edition, which is said to boast a season pass, a map, and an intricately-crafted Cole figure.
As with all leaked content, it'd do good for players to take the news with a grain of salt. Fortunately, the day of the grand reveal is soon to be upon us, so do expect some gameplay footage, including a new skill mechanic involving mud.
Si Jia is a casual geek at heart – or as casual as someone with Sephiroth's theme on her Spotify playlist can get. A fan of movies, games, and Japanese culture, Si Jia's greatest weakness is the Steam Summer Sale. Or any Steam sale, really.
---

Drop a Facebook comment below!

---