Why game on a regular monitor when you can game on a TV-sized monitor? Gigabyte recently unveiled three new 4K gaming monitors for its Aorus brand and they each come with HDMI 2.1 connectivity and whopping desk-dominating sizes.
Coming in 32-inch (FI32U), 43-inch (FV43U) and 48-inch (FO48U), Gigabyte is bringing the ultimate gaming experience to the big screens with ultra-high 4K panels. The FI32U and FV43U both feature high refresh rates of up to 144Hz whereas the biggest of the trio and the only one to have a 4K OLED panel, the FO48U, only sports a 120Hz refresh rate.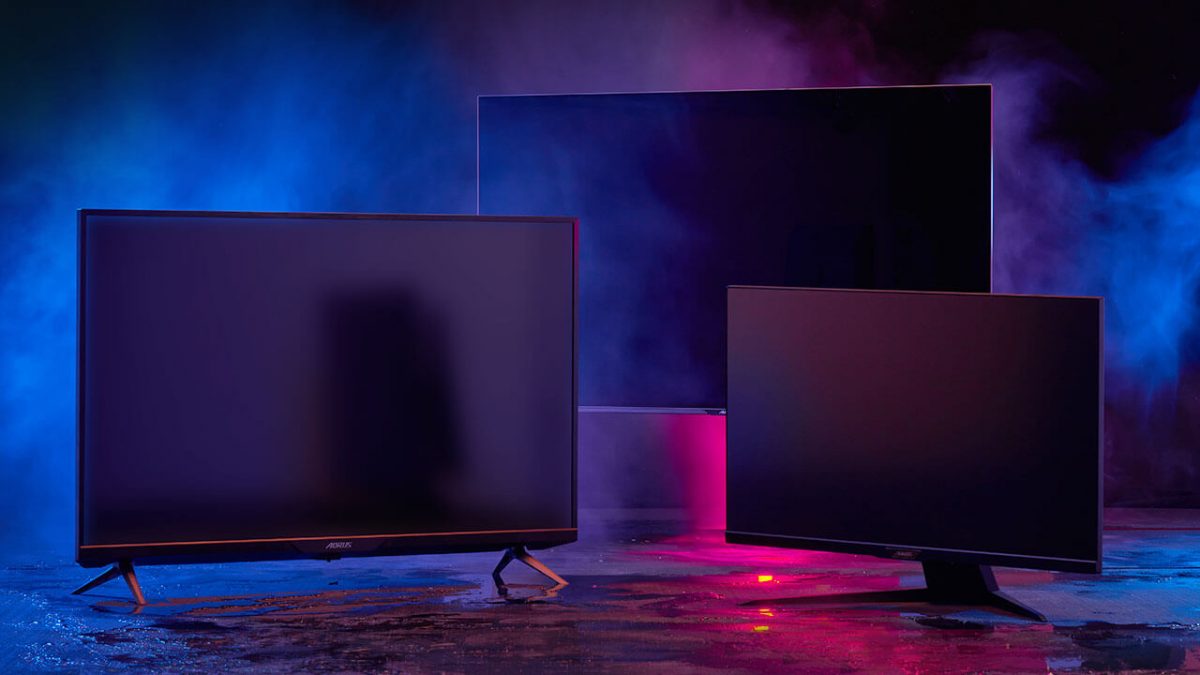 In addition, the FI32U sports a 0.5ms response time whilst the FV43U and the FO48U have a response time of 1ms. The 0.5ms delay could be a noticeable difference for some players but combining all the specs mentioned for each monitor, you'll still get smooth and detailed gameplay no matter what.
With screens this large, immersion is a given, but Gigabyte isn't going to stop there. These monitors carry Aorus' proud tactical functions such as Black Equaliser, Aim Stabiliser, Active Noice Cancelling and other in-game enhancements to helps users get more out of the game.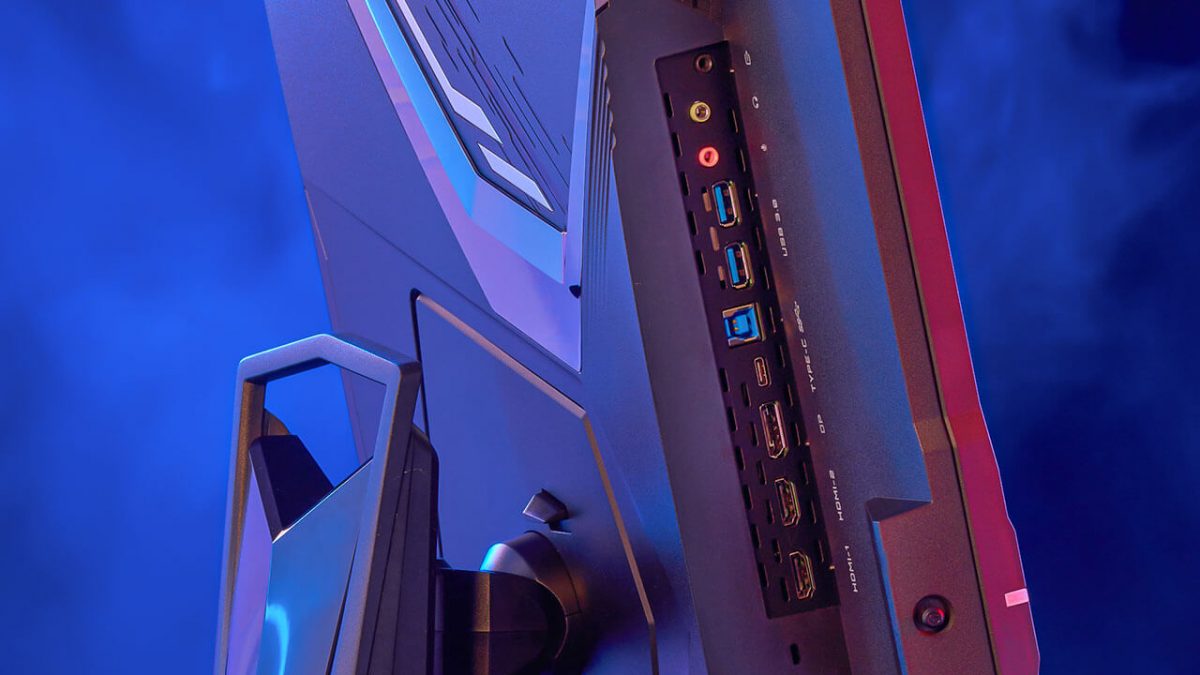 The best part is, all three monitors are equipped with the ever so rare HDMI 2.1 support. With HDMI 2.1, gamers can now enjoy true 4K/120+ gameplay on their premium gaming PC or next-gen console. That said, these monitors are likely to be in hot demand for PS5 owners.
At first glance, the monitors are definitely larger than what we're used to seeing on desks these days. Sporting an all-black design, we're hoping Gigabyte would have some RGB magic in there to spice things up. Aesthetics aside, the FI32U, FV43U and FO48U 4K gaming monitors have all the right ingredients for an ultimate gaming experience.
Currently, Gigabye has yet to announce the availability and pricing for these new monitors.