Desktops are getting faster, better, and more powerful with the evolution of technology, and iMac owners are next in line to receive the benefits. With the official arrival of the Apple's new 27-inch iMac, users can now expect a slew of big upgrades, including 10-core processors, doubled memory capacity, next-generation AMD graphics, ultra-fast SSDs, a 5K Retina display, a 1080p FaceTime HD camera, higher fidelity speakers, and studio-quality mics. 
The updates are tailored to working professionals who prefer an all-in-one computer instead of a laptop, which comes especially relevant during a time where many continue to work from home. Described as the "ultimate desktop to work, create, and communicate", the iMac is set to enhance the work-from-home experience.
Having a 10-core processor set-up is a leap from its previous-generation 8-core predecessor, and also a first for the company. Turbo Boost speeds are expected to reach 5.0GHz for up to 65 percent faster CPU performance, with the increased memory capacity allowing for a maximum of 128GB storage space. This will be extremely handy for individuals dabbling in heavy-lifting work like video editing and graphics rendering, especially when paired with the all-new AMD Radeon Pro 5300, 5500XT, or 5700XT graphics cards.
The SSD upgrade, meanwhile, sees the 27-inch iMac launching applications and opening large files up to 3.4GB/s. For the first time, an 8TB option is being offered, which means four times the SSD capacity, and a lot more room for storage. Apple's very own custom-designed T2 Security Chip will provide on-the-fly data encryption for everything stored on the SSD as well, thus bringing increased security to the table.
Next up, Retina 5K display. Apart from using True Tone technology that automatically adjusts the colour temperature to match the user's ambient lighting, it also features a nano-texture glass option for better viewing under various lighting conditions.
In yet another first for the 27-inch iMac, Apple has finally rolled out the oft-requested 1080p HD webcam in place of its usual 720p cameras. Expect improved lowlight performance, sharper images, and higher viewing quality.
The addition of studio-quality mics, lastly, will give access to clearer audio while speaking on video calls or recording clips. Running on the same hardware as that of the 16-inch MacBook Pro, they have been tweaked further to boast an audio controller introducing better balance at higher volumes and bass at lower volumes.
That is a lot to take in, but Apple is not stopping there. The 21.5-inch iMac has been upgraded to include SSDs across the line for the first time and a Fusion Drive option, while the iMac Pro now comes outfitted with a 10-core Intel Xeon processor, graphics performance up to 22 teraflops, up to 256GB quad-channel ECC memory, and a 27-inch Retina 5K display. Wait a little while for Fall to hit, and the iMac can be updated to the macOS Big Sur at the sweet, sweet cost of free.
The new 27-inch iMac is available to order today via the official Apple website and in the Apple Store® app. It will retail from S$2,599 and is scheduled to arrive in select Apple Store locations and Apple Authorised Resellers starting this week. The 21.5-inch iMac and iMac Pro, meanwhile, will be are from S$1,598 and S$7,188 respectively.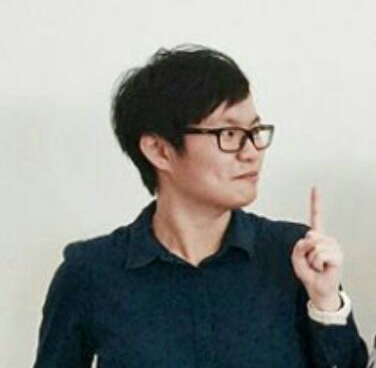 Si Jia is a casual geek at heart – or as casual as someone with Sephiroth's theme on her Spotify playlist can get. A fan of movies, games, and Japanese culture, Si Jia's greatest weakness is the Steam Summer Sale. Or any Steam sale, really.
---

Drop a Facebook comment below!
---