Netflix has finally announced a release date for Lupin season three! The hit French series starring Omay Sy is set to debut on 5 October 2023.
Sy is reprising his role as Assane Diop in this third season alongside Soufiane Guerrab as Youssef Guedira, Ludivine Sagnier as Claire, Etan Simon as Raoul, Antoine Guoy as Benjamin Ferel, Vincent Londez as Captain Romain Laugier and Shirine Boutella as Lt. Sofia Belkacem.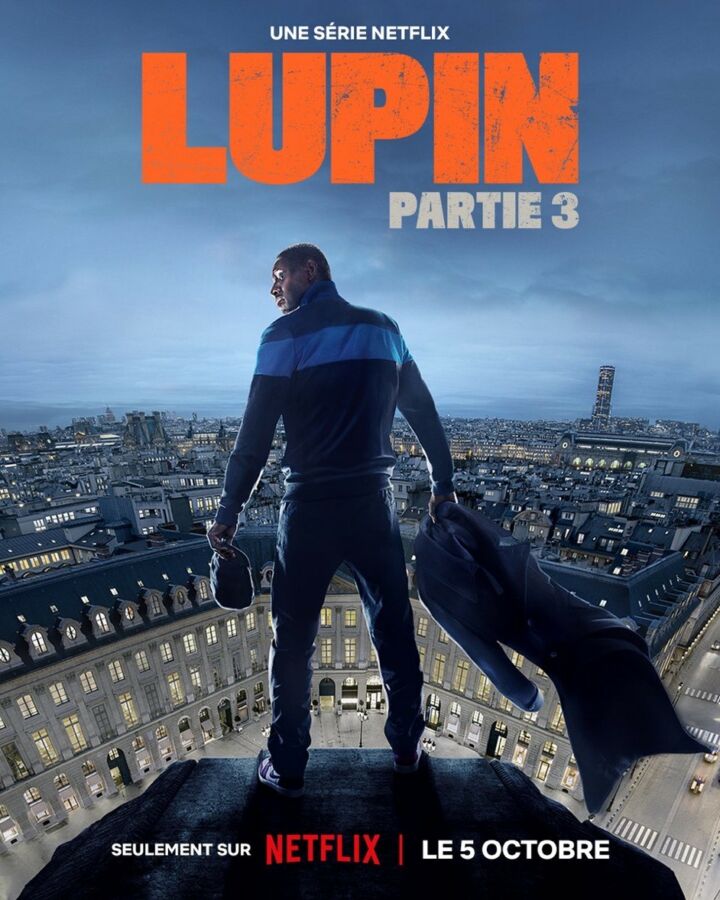 Louis Leterrier, who's been tapped to direct the next Fast and Furious movie, is also returning to direct season three of Lupin. Season three started filming in Paris in November 2021 and continued into 2022. Production was briefly interrupted by an on-set robbery but this announcement is a good indicator for fans who have been waiting a long time for part three.
The teaser trailer released six months ago revealed that Diop is still one of the most wanted men in France and that the country is still split on if he's a hero for taking down a corrupt police cheif and billionaire or if he's a vilain for the crimes he's commited. More details will likely come as we near the show's release date.
Lupin was France's first big international hit on the streaming platform. It became the first French show to make it to Netflix's Top 10 in the US and reached number one in several markets including Argentina, Austria, Brazil, Canada, Denmark, Germany, Italy, South Africa, Spain and Sweden.
Catch season 3 of Lupin when it releases on Netflix on 5 October.