Sisu is a Finnish word that can't easily be translated into English. It refers to a white-knuckled form of courage and unimaginable determination, and Sisu often manifests itself when all hope is lost. Rather than tell audiences what the word actually means, Jalmari Helander chooses to show it via main character Aatami (Jorma Tommila) as he slaughters every Nazi that comes his way in this absurdist Spaghetti Western action film.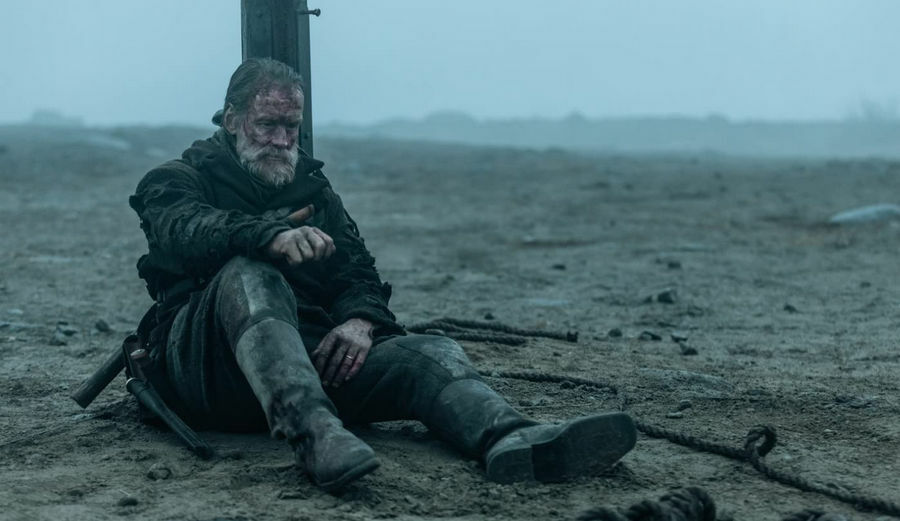 Tommila's Aatami is a Finnish commander who becomes a one-man death squad after losing everyone and everything he loves during the Winter War between Russia and Finland in 1939. Having killed 300 Soviets on his own, the man has been dubbed 'The Immortal', a legend revered by the people of Finland, but he has since chosen to live a life in isolation with his horse and dog. But when he strikes gold, Aatami finally breaks out of isolation and makes his way to a nearby town to exchange his heavy nuggets for cash instead. Unfortunately, his journey to the bank is interrupted by a group of Nazis who clearly, have no idea what they're getting themselves into.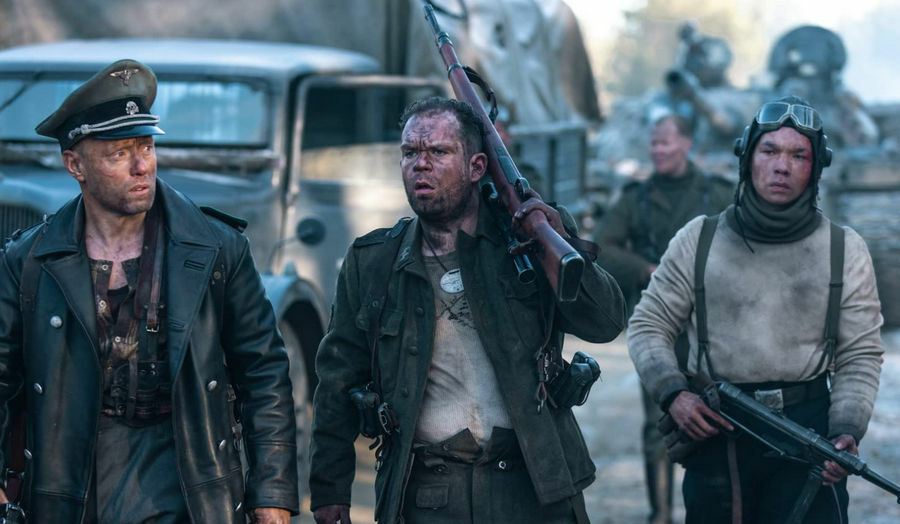 As a man of few words, Aatami doesn't say anything throughout the movie until the very last few seconds but is somehow able to express every emotion possible, from disbelief when he strikes gold, anger when the Nazis steal his bag of shiny nuggets, and helplessness after almost dying by hanging, with just one stare into or to the side of the camera.
His performance is matched by Aksel Hennie's Bruno Helldorf, a SS Obersturmfüh whose main goal is to keep Aatami's gold riches for himself. Bruno is ruthless and would do anything to kill and rob Aatami even if it means sacrificing his own men. But after successfully retrieving the gold, he becomes paranoid about being hunted down by a vengeful Aatami. Both characters are a match in terms of capabilities, so the final fight scene between the two feels a lot more intense than Aatami's other fights, though we have to admit that the stupidity of some of these Nazi soldiers as they get killed is humourous as they are gory.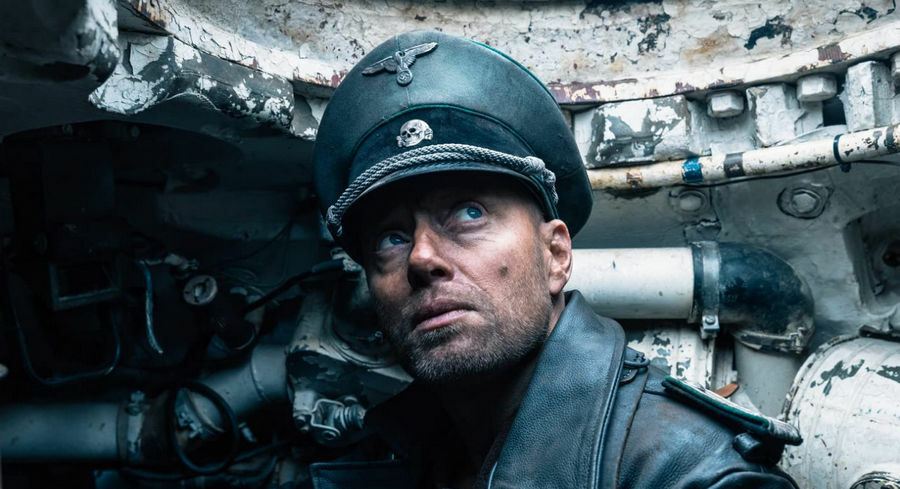 Sisu is violent, to say the least. Aatami stabs a knife through the head of one Nazi, shoots another from underneath his chin and then stabs the other Nazi multiple times in the stomach – and this is just the first of many violent encounters in the movie. To simplify, Sisu is just Aatami killing Nazis in a million and one ways and there's no limit to Helander's imagination on the gruesome ways one can kill a Nazi, but despite how bloody it gets, one can't help but be entertained and maybe even let out a chuckle or two. It's especially hard not to laugh when Aatami frisbees a mine straight into the head of a Nazi, and we see his body explode into nothing but mush, with some limbs strewn across the screen. It's satisfying because the ones dying are Nazis.
Story-wise, Sisu is incredibly simple. Aatami wants to change his gold into wads of cash at a nearby town but a bunch of greedy Nazis makes the journey longer than it needs to. It ends just as how we'd expect – our hero finally gets what he wants at the start of the film, except he's covered in blood. It's direct and to the point, especially since the movie is sectioned into seven different chapters: The Gold, The Nazis, The Minefield, The Legend, Scorched Earth, Kill 'em All and Finale. We're personally a fan of these chapter title cards because it lightens the overall viewing experience, and add a stronger Western vibe to this World War II film.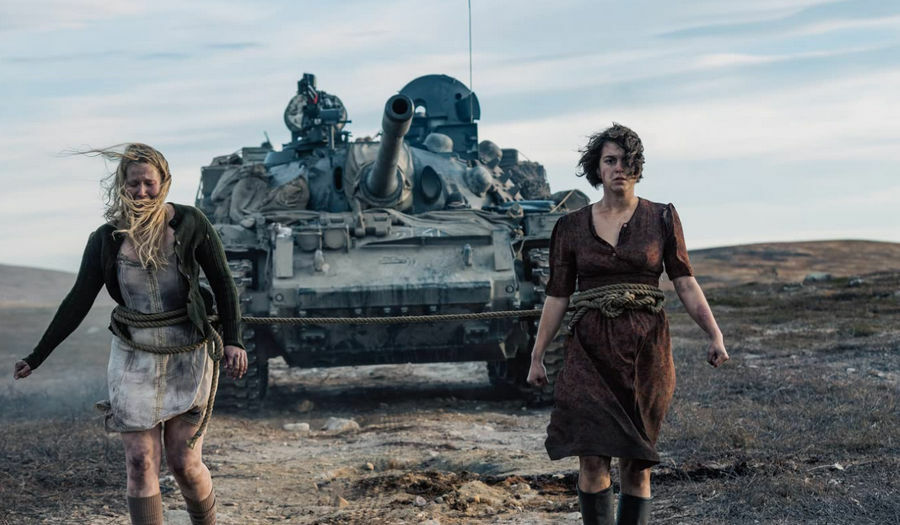 Despite the many deaths, Sisu only runs for an hour and 31 minutes, which marks a refreshing change from the two to even three-hour-long movies audiences are a victim of at today's box office. Still, it does feel lengthier as the moments of silence and lack of dialogue add to the perceived length but if you do the math, that's only about 10 to 12 minutes of action within each of the seven chapters in this film. It is also likely that Sisu's style of storytelling is not one that mainstream audiences are used to, as the film creates the awareness that there are still plenty of chapters left to the movie before it reaches its happily ever after.
Like John Wick, Sisu is pure testosterone on crack, sharing the same elements as Rambo, Mad Max and Die Hard. Aatami's thirst for revenge is reminiscent of John Wick: Chapter 4, as our hero just won't die or quit either. He survives walking through a minefield, makes crossing a lake feels like a Jaws movie, and can cling onto the outside of a moving airplane Mission: Impossible style. No real-life human can survive all that, but Aatami somehow defies all logic and it is not a complaint because we're too busy enjoying the ride.
Sisu opens on 27 April in Singapore exclusively at The Projector.
GEEK REVIEW SCORE
Summary
Sisu is testosterone on crack. Much like Mad Max, Rambo, Die Hard, John Wick and the like, this is an absurdist and violent spaghetti western where our hero never dies and the Nazis always do.
Story -

8/10

Direction -

8/10

Characterisation -

8/10

Geek Satisfaction -

8/10