Netflix will begin testing mobile games inside its Android app for its subscribers in Poland. At launch, paying subscribers will be able to try out two games, Stranger Things: 1984 and Stranger Things 3.
"Starting today, members in Poland can try Netflix mobile gaming on Android with two games — Stranger Things 1984 and Stranger Things 3 — all as part of their membership," said a Netflix spokesperson in a statement.
"It's still very, very early days and we will be working hard to deliver the best possible experience in the months ahead with our no ads, no in-app purchases approach to gaming."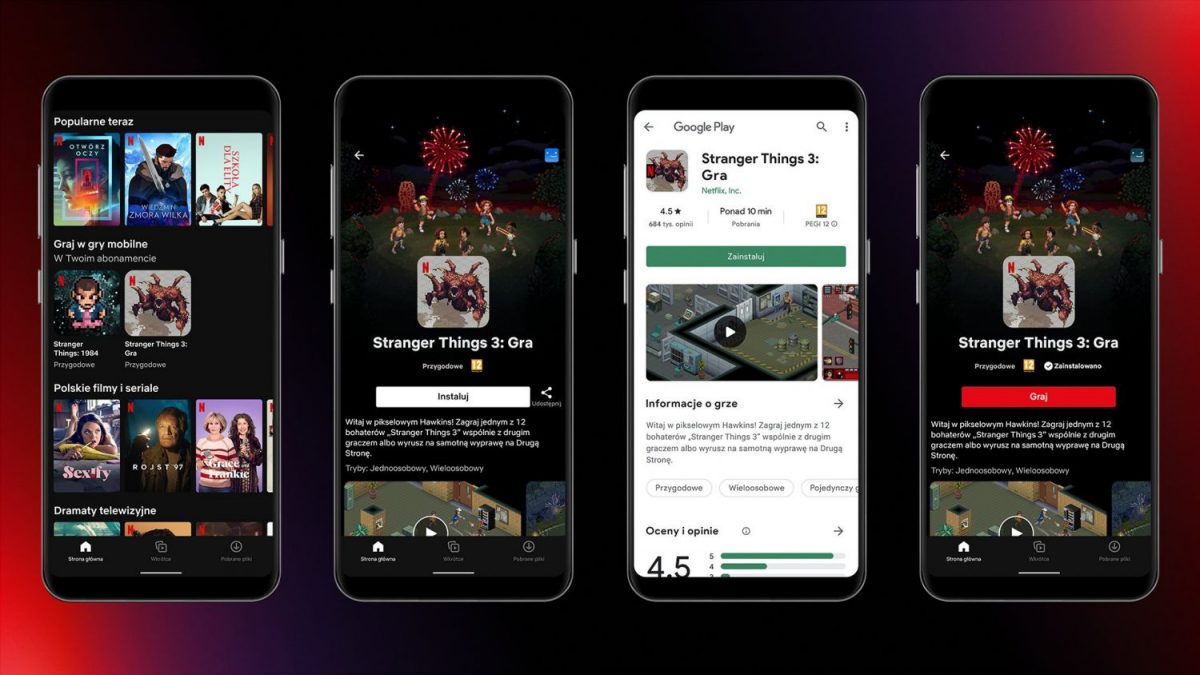 Just like the movies and tv series on Netflix, available games will also show up on a user's home page. When you click on a game, the app will let you learn more about the game and tap a button to download it. The app will later direct you to the Google Play store to download it. Alternatively, you can also find the games on Google Play directly too. After the game is downloaded, you'll be asked to log in with your Netflix credentials before you can start playing.
This isn't the first time the company is experimenting with gaming. In the past, Netflix offered interactive game-movie titles like Black Mirror: Bandersnatch.
Currently, Netflix Gaming is only available in Poland for Android users. It's unclear when Netflix subscribers outside of Poland or on different device platforms may be able to try it.