We're all familiar with the Singapore's big three – Singtel, StarHub, and M1, and then there are the mobile virtual network operators (MVNO) Zero1 and Circles.Life. Seems like a new contender has joined the network provider war, as MyRepublic transitions from just a broadband internet provider to the newest MVNO, partnered with StarHub.
A month ago, MyRepublic actually launched its very first mobile plans, Uno and Ultimate, but those are exclusively available for customers and registered supporters with a promo code.
Now open to all, the three new no-contract plans are called Smart, Mega, and Xtra. Data inclusions are 7GB for S$35/month with Smart, 12GB for S$55/month with Mega, and 25GB for S$85/month with Xtra. Existing MyRepublic broadband customers will also get incentives for signing up in the form of 3GB, 8GB, and 8GB extra data respectively.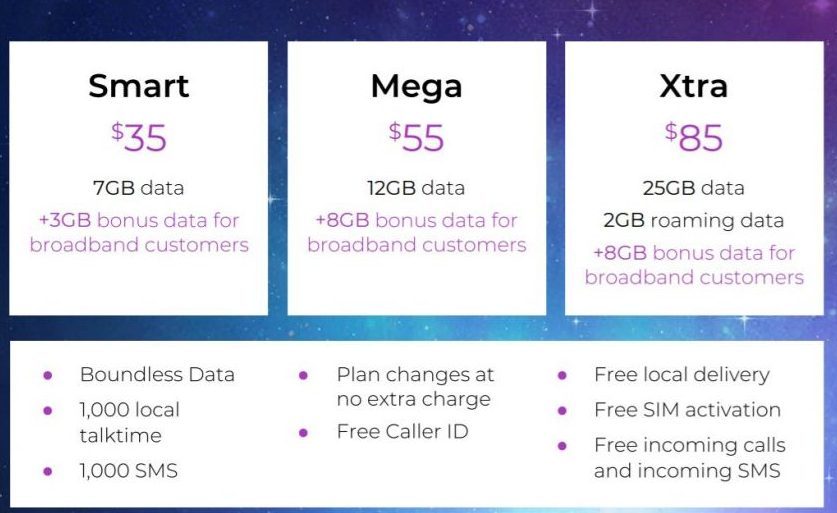 All three plans come equipped with free incoming calls and SMS, 1,000 SMS, and 1,000 minutes of local talktime.
While more and more telcos are striving to provide the unlimited data that consumers seek, MyRepublic has adopted a different approach with a little something they call "Boundless Data". Incorporated with every plan, Boundless Data means that after using up your monthly data inclusions, you won't be changed or cut off from the internet, your speeds will simply be lowered.
According to MyRepublic's Chief Marketing Officer Shivendra Singh at a media briefing, these lowered speeds will be around an estimated range of 384 kbps to 1.2 mbps, although as always speeds can be affected by network traffic and coverage. Still able to comfortably send messages, photos, and stream music, but don't expect to watch HD videos on YouTube.
Singh referred to unlimited data plans as "not honest", especially since many of them have inexplicit data caps and throttling, but with boundless data, customers needn't worry about being overcharged and know when they're speeds will be lowered.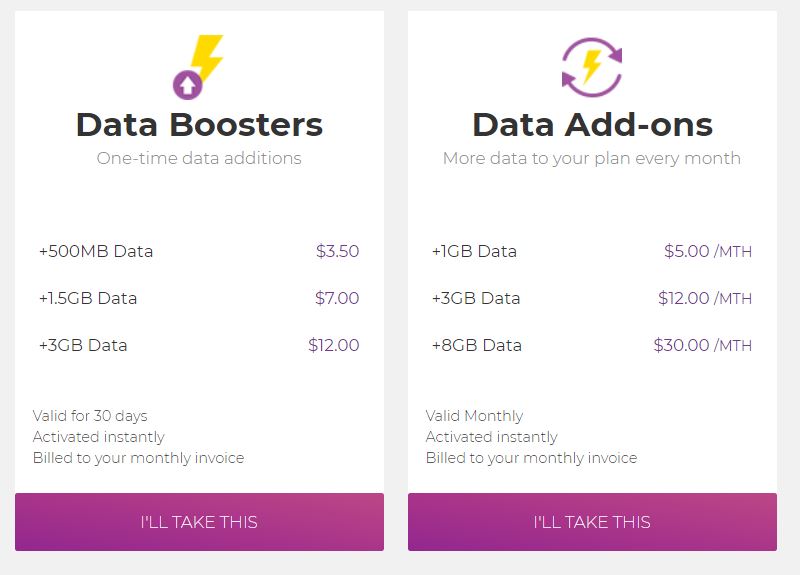 For those who want to get back to full speed, data top-up options are available. Data Boosters are one-time additions valid for 30 days starting at S$3.50 for 500MB, whereas Data Add-ons are recurring monthly additions starting at S$5 for 1GB.
MyRepublic has also introduced roaming packages, doing away with pay-per-use data roaming. Those signed up with the Xtra plan will automatically get 2GB roaming data monthly, but other than that, roaming data can be purchased based on country zones that will be valid for 30 days.
Roaming, data add-ons, and boosters can all be purchased with ease through the MyRepublic app, which also enables customers to track data usage and billing.
MyRepublic prides itself in being the first "thick" MVNO in Singapore, referring to how the company has control over the core network, applications, and services, allowing them greater flexibility and management of the mobile plan structures offered and customer experience.
This is above "thinner" MVNO's which generally strike reseller deals with the main network operator to repackage and markets the same services. What this means for consumers now is the increased ease of use, as plans can be changed with the tap of a button in the app with no additional charges.
This is only the beginning, as MyRepublic has plans to introduce phone bundles, fixed-mobile converged plans, and expand their services to more countries in the future. Head over to MyRepublic's website for more information about their mobile plans.