When you think Montblanc, you usually think writing instrument, name card holder or one of those fancy mechanical watches that's really more of a statement for affluence than an actual time-telling device — well, of course it tells the time, maybe the moon phase and the day of the week too, but that's not really why you're buying Montblanc, is it?
So it may come as a surprise to some that the fashion brand is still determined to make its mark in the smartwatch market — which generally tends to be targeted at a younger, more millennial crowd that's much more at home with planned obsolescence than Montblanc's typical clientele — with the updated Summit 2, released a year after its predecessor.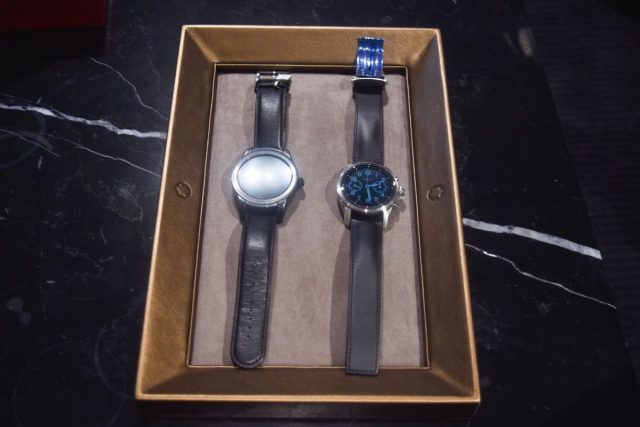 Summit. The peak. The pinnacle. We clearly know where Montblanc's going with its nomenclature. Look, it even has the hashtag #StayAhead. Starting from S$1495, the Summit 2 is a little pricier than the other smartwatches in the market. But really, it's a Montblanc. The price tag comes with the territory of being luxury tech.
Don't worry, you won't be just paying for the recognisable round-edged stylised snowcap. Equipped with the Qualcomm Snapdragon Wear 3100 chipset, the Summit 2 comes with over a thousand customisable watch faces, all of which are based on Montblanc's existing designs, so it's like having Montblanc's entire repertoire condensed into one device.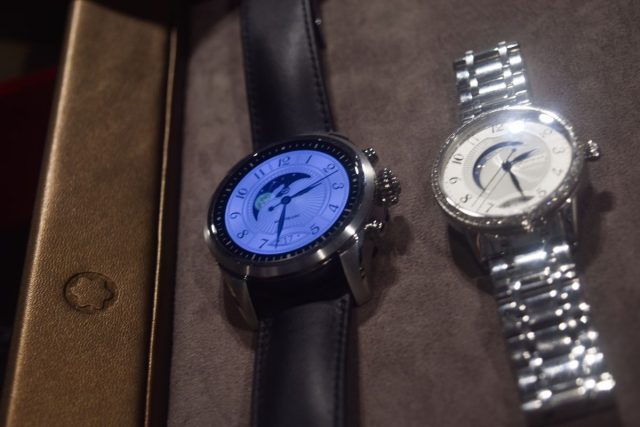 You can also play around with eleven different strap options — ranging from calfskin to rubber sport — and multiple case finishes — such as bicolour steel, stainless steel, and more. So it's quite thoroughly selling itself as a watch for all occasions.
And if you're a frequent flier, the Summit 2 will have your back with its exclusive Travel Info app, which will offer you tidbits about whatever cities you find yourselves in, including local tipping habits and current exchange rates. It also comes with a voice-activated translator and the new Timeshifter app, which will suggest ideal sleeping hours to help you minimize jet lag.
| | Specifications |
| --- | --- |
| Processor | Qualcomm Snapdragon Wear 3100 |
| Operating system | Wear OS by Google |
| Compatibility | iOS (9.3+) and Android (4.4+) |
| Diameter | 42 mm |
| Thickness | 14.4 mm |
| Protection | Curved Sapphire Glass |
| Watch case | Stainless Steel, DLC-Black Stainless Steel or Titanium |
| Case back | Glass and fibre glass resin |
| Straps | 22 mm, exchangeable, folding clasp or pin buckle |
| Display | 1.2-inch full circle AMOLED |
| Resolution | 390×390 (327 ppi) |
| Memory | 1GB |
| Storage | 8GB |
| Water resistance | 5 ATM |
| Battery | 340 mAh (1 day in smartwatch mode + 3 to 5 days in Time Only mode). Recharge time < 3 hours. |
Montblanc's foray into the world of technology doesn't stop at its smartwatches and Summit series, as there's also the new Augmented Paper. It's essentially a digital notebook that affords easy transfer of handwritten notes to a phone via their dedicated Montblanc Hub application. What's more, handwriting recognition comes in twelve languages — including English, Russian and Chinese — offering digital handwritten text for quicker, more efficient editing and archiving.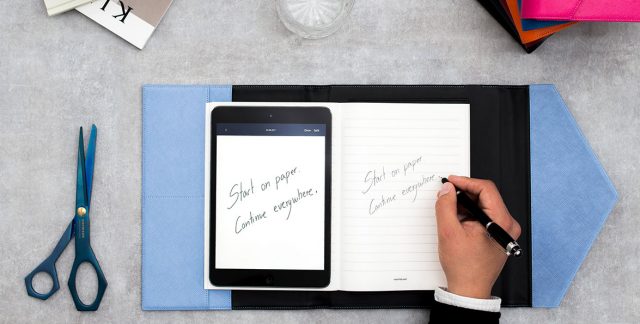 Having long carved their niche in carefully crafted stationary and intricate timepieces, Montblanc's is doing what it does best, and is adamant on showing that they're perfectly capable of getting down with the newer kids on the block, but at a price.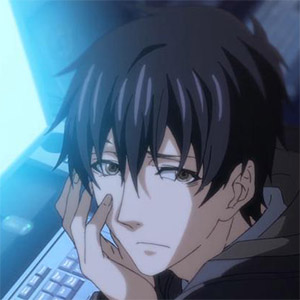 JoYFQ is a Gryffindor who distracts herself from the pitfalls of capitalism and hegemonic representations by reading fanfiction. Has surprisingly good RNG luck in games. Probably just jinxed herself.
---

Drop a Facebook comment below!