Kakao Games and XL Games (creators of ArcheAge) will end pre-registration on 24 May, with the highly-anticipated MMORPG Moonlight Sculptor set to officially launch on 25 May on the Google Play Store and the Apple App Store. Moonlight Sculptor will be playable in 157 different countries as of 25 May, joining South Korea, Taiwan, Hong Kong, and Macao.
Moonlight Sculptor takes place in the virtual game "Royal Road", where players get to choose from among 6 classes, each with customizable stats and skillsets. Choose between the Alchemist, Archer, Mage, Paladin, Warrior, or go without a class to become a Sculptor later on (you can choose to play as any other class as well).
Upon entering the game, players can choose from three region servers: America, Europe, and Asia. The game will initially offer English, Chinese (Simplified), Korean, and Japanese language options.
For the global launch, XL Games has revised Moonlight Sculptor, taking in feedback during the beta to bring the best version to the players.
These changes include:
Duel Arena – 1-on-1 PvP which opens 4 times a day with 2-hr duration.
Battlefield of Valor – A large open field large-scale PvP content where only adventurers within rank 100 in Duel Arena can participate. After Preliminaries > Finals, top 1-3 ranks will receive big rewards.
Mirkhan Tower – This specific dungeon introduced in South Korea will be a part of the global launch! Clearing dungeons in the never-ending Mirkhan Tower continually generates a new max floor for players to explore.
Offline Mode "Sleep Mode" – Sleep Mode applies results of auto-combat simulation while the game is in an offline state. Sleep Mode gives 70% efficiency compared to auto-combat.
Region Scramble – Guilds choose one of the regions available for Region Scramble to participate. Guilds ranked 1st to 3rd by points accumulated during the Scramble period will receive rewards and buff, depending on the rank achieved.
Raids – Opening with a duration of 2-3 hours each to have it running for 24 hours.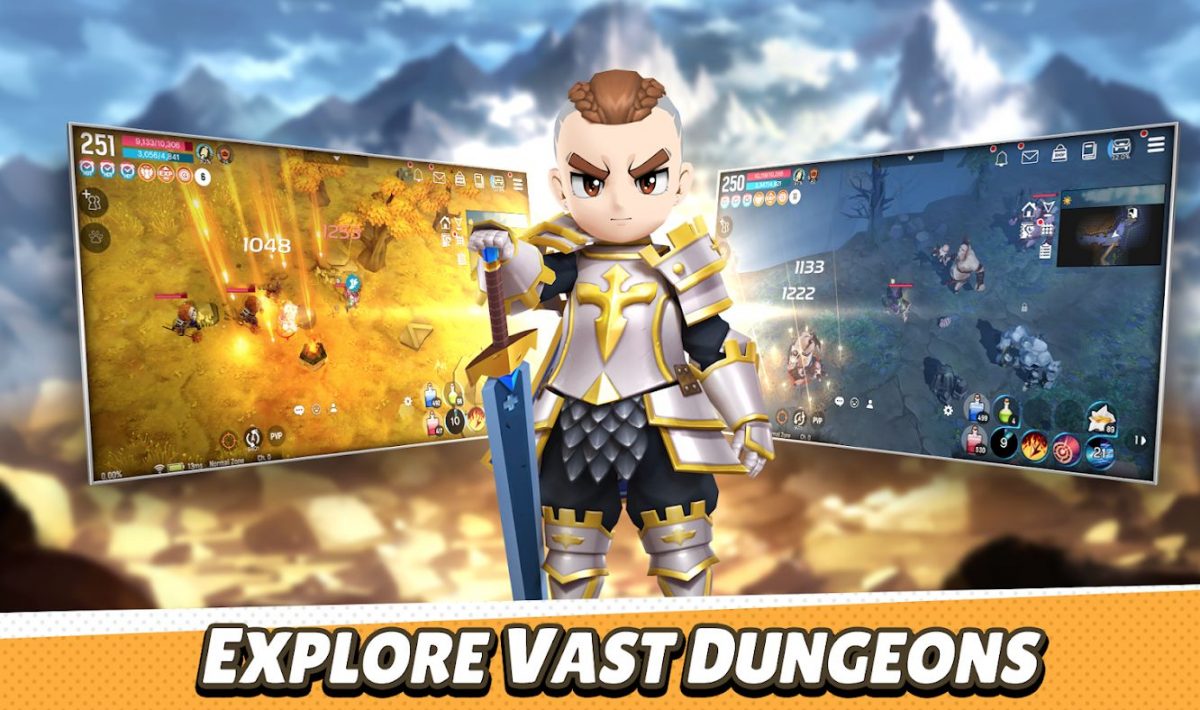 Pre-register on either the Google Play Store or the App Store until 24 May to gain immediate access to exclusive consumables at launch. As of today, over 500,000 pre-registrations have been placed, unlocking all the rewards! Players can also sign up via email on the pre-registration site to receive notifications on offers for Moonlight Sculptor, and an in-game exclusive Breezy Travel Wear.
Already reached! [100,000 reached]: 100,000 Gold, Teleportation Scroll x10
Already reached! [200,000 reached]: Blessed Armor Enchant Scroll x3, Blessed Weapon Enchant Scroll x3
Already reached! [300,000 reached]: Buddy Egg x3, Premium Buddy Feed (3 Days) x1
Already reached! [400,000 reached]: 500,000 Gold
Already reached! [500,000 reached]: 200 Red Butterflies
Experience the immersive light novel The Legendary Moonlight Sculptor come to life! Get ready to plug yourself into the virtual reality of Royal Road. Shatter your reality and sculpt your legacy!