To rally the singular heroes in fighting the cosmic menace from 2012's Avengers, superspy Nick Fury pulls out a complete set of the vintage Captain America Card Collection, bloodied and ostensibly left behind by the recently deceased S.H.I.E.L.D agent, Phil Coulson, to bring together Iron Man, Thor, Hulk, and Captain America, aka the Avengers.
Audiences know what happened next, but only a few would recognise and understand the value of a vintage collectible set of cards featuring an iconic figure, and pop culture is filled with them. Collectible cards from the Second World War might not be the rage now, but other market segments have co-opted the idea, to generate collectible items that fans are willing to invest in, and not just for any icons, but all icons across sports, movies, music, celebrities, and more.
There are toys you can find in department stores, or memorabilia you can find in specialty stores, and for those with spare cash to burn, massive statues with a limited run, to show your love and passion. There are first edition and signed books, limited run CDs and vinyls, even coins and medallions for various military and civil service organisations.
The irony is that sports collectibles, which started with the trend of collecting trading cards in the 1850s, haven't really evolved but their value has arguably grown the most. Sure, there are signed baseballs, footballs, jerseys and photos of sports superstars, but these are in the vein of premium collectibles that not many can or are willing to afford. In 2021, a baseball card of Major League Baseball player Honus Wagner, believed to be released from 1909 to 1911, sold for US$6.6 million dollars. That record, thought to be high, was smashed in August 2022, when a 1952 baseball card of legend Mickey Mantle sold for a jaw-dropping US$12.6 million dollars!
But what about us fans who want to buy the equivalent of a vintage card collection featuring Captain America, before it becomes valuable, instead of spending much more on a premium shield? If you're a fan of America's NFL (National Football League), NBA (National Basketball Association), NHL (National Hockey League) or any of the other popular sports there, including WWE (World Wrestling Entertainment), chances are that there are toys, statues and other licensed mass market items to cater to fans.
But the same cannot be said for the much more popular global sporting sensation – football. And by this, we mean the real sport, not American football or Australian rugby. Led by FIFA, aka the International Federation of Association Football, this sport has over 250 million active fans/players in over 200 countries, making it the most popular sport in the world.
But you'll be hard pressed to pick up a toy figurine of Argentine player Lionel Messi, Portuguese player Cristiano Ronaldo or Brazilian player Neymar? Would you like to make a diorama of the current players of Manchester United, Liverpool, Real Madrid or Barcelona? How about assembling your own fantasy football club? Alas, that has never been possible, until now.
Singapore's premium collectible company Mighty Jaxx is looking to change that, to bring quality, high-end items to the legion of fans in Southeast Asia, and globally. Since 2021, it has launched a series of collectible toys in its Mighty AllStars series that revolves around some of the most popular sports in the world – basketball (NBA), football (Borussia Dortmund, Man City) and F1 racing, across global markets. What started as a simple series has expanded to several, including the core Collectors Edition made in collaboration with YARMS Studio who curates the series.
Their top-of-the-line range is the Premium Edition for the collectors who want the items made from the finest materials, and of course, space to spare. Made of exquisite metal, the stately 10-inch F1 figurines sculpted by YARMS Studio founder Danil Yad comes complete with a stunning metallic finish enhanced by gold accents, and designed to be the centerpiece of any epic collection.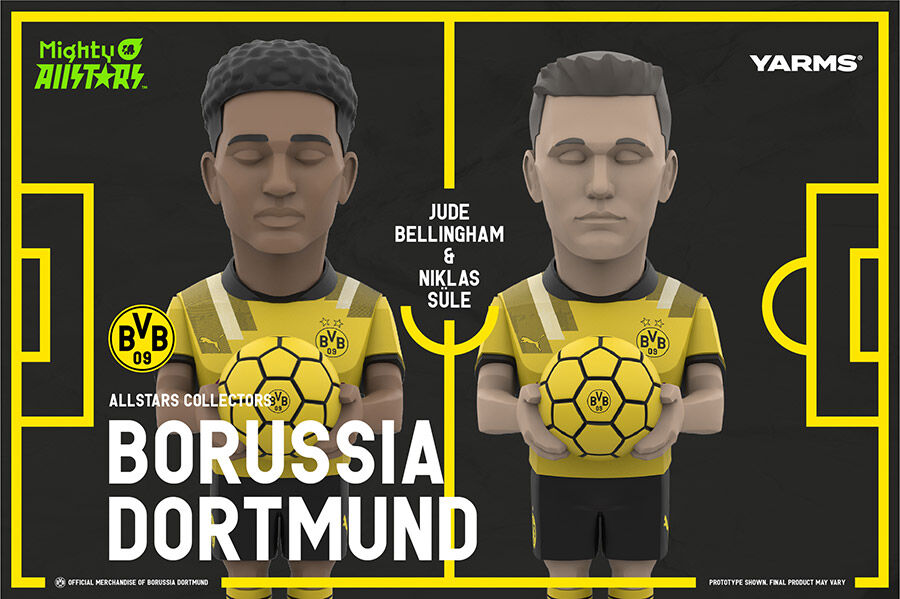 For items of a more mass appeal, there are the Collectors' Edition series that touches motorsports, and football, and the 10-year-old company is constantly exploring new opportunities to grow the underserved sports memorabilia market, by introducing an entirely new type of collectible for a mature market beyond the trading cards and bobble heads figures.
Current tie-ups include those with the NBA (basketball), Manchester City, Borussia Dortmund (BVB) (football) and F1 (motorsports), as the company looks to release more unique collectibles to an audience looking for more than premium cards and figurines, offering a variety of fan engagements that covers sports, movies, cartoon and toy franchises, in both physical and digital items.
The company also works to ensure that each series offers a unique perspective of the sport it represents, and does not simply reproduce the same design. In NBA Legends, the 9-inch statue of Shaquille O' Neal is that of the star's Shaq Attack, and the series works to commemorate the iconic actions of top athletes in the sport.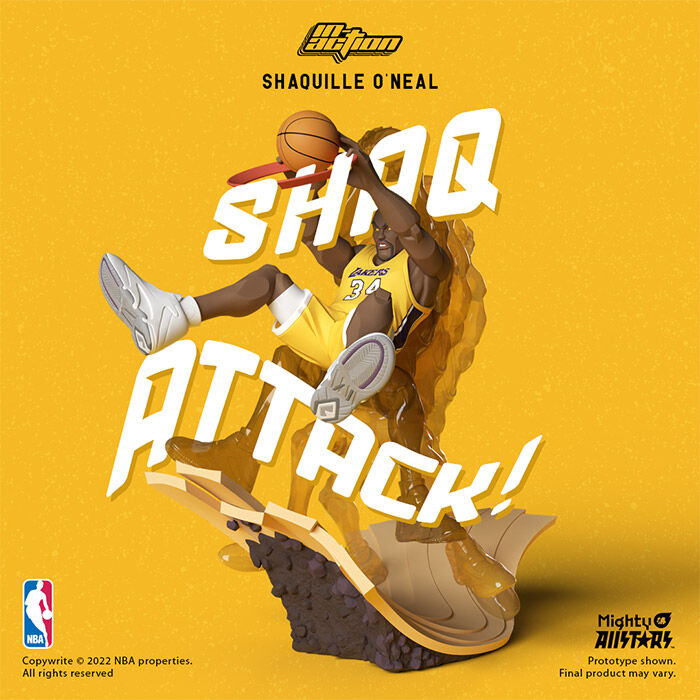 For the Manchester City Collector's Edition, which marks the company's first partnership between the two, the players were selected with care and not simply to make a collectible of every player. Kevin De Bruyne made the cut as he's not only a legend and talisman of the squad, but also one of the team's longest serving player, while Jack Grealish, who is new to the team's line up, made the cut as he was signed in a transfer deal worth £100 million in 2021, making him the most expensive English player ever at this juncture.
Meanwhile, Erling Haaland, while new to the Man City line up, had two sell-out figurines as part of the previous Borussia Dortmund series, so this marks the first time that the same player is represented across two clubs.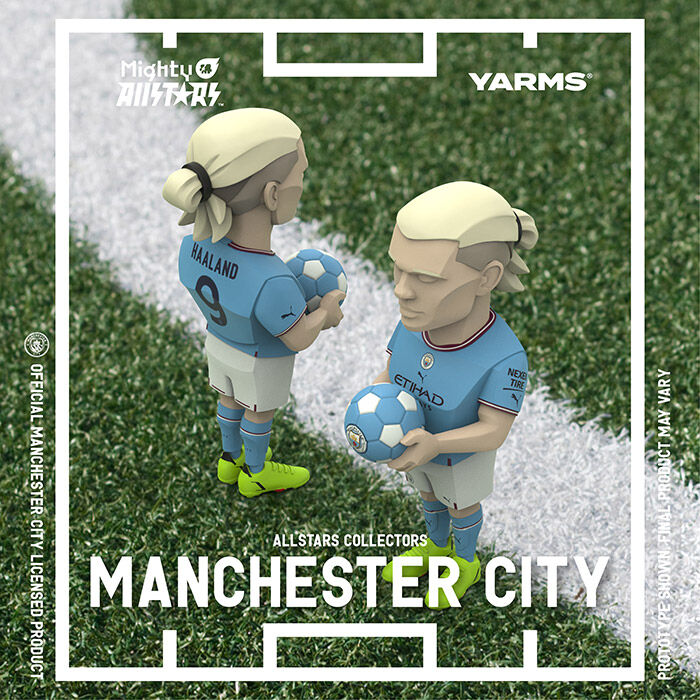 These include an app for fans to authenticate their toys, providing them peace of mind that they own an actual, licensed product, as well as to take part in related games and quizzes, to win prizes that are related to the sports, such as a BVB jersey.
With its expertise on the toy collectible market, it is well primed to merge both, to bring a series of well-crafted and designed figurines to not just sports fans, but fans in general. Like a movie that appeals to different demographics, the collectible company is launching a series of upcoming items to cater to different audiences.
Their biggest challenge is not with getting fans interested, but in shaking up a market that has long persisted in familiar categories of cards, signed apparels and such. Otherwise, the market is now filled with entry-level items such as bobble head figurines, or mass produced jerseys, team calendars, or team flags.
---
This article is brought to you together with Mighty Jaxx.