Ahead of Destroy All Humans! 2 – Reprobed's release on 30 August, we've had some time with the PC version of the game and have been having an absolute blast with the split screen co-op mode. Players can also expect the return of classic weapons and new technology set in the 1960s.
Running on ultrawide 3440x 1440 resolution with all graphic settings maxed out, this is definitely the best way to play through the game's campaign mode. The split screen is well designed, with the top right portion letting players keep track of the current objectives, while the bottom left shows the mini-map so players won't lose track of each others' locations.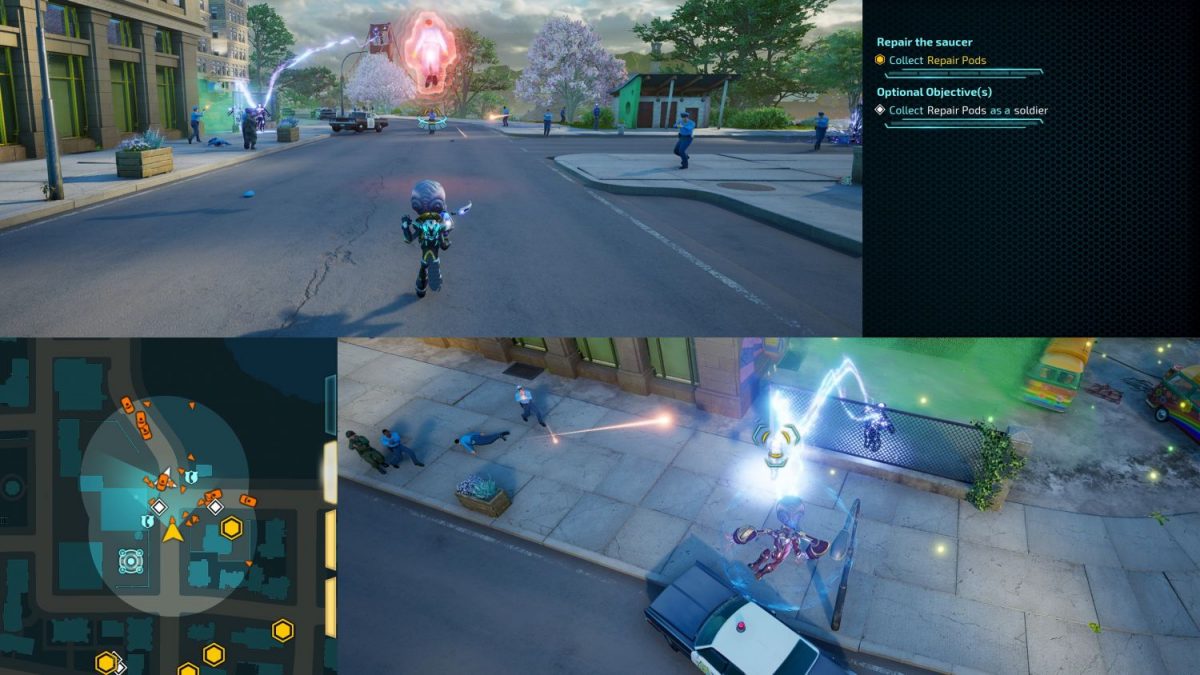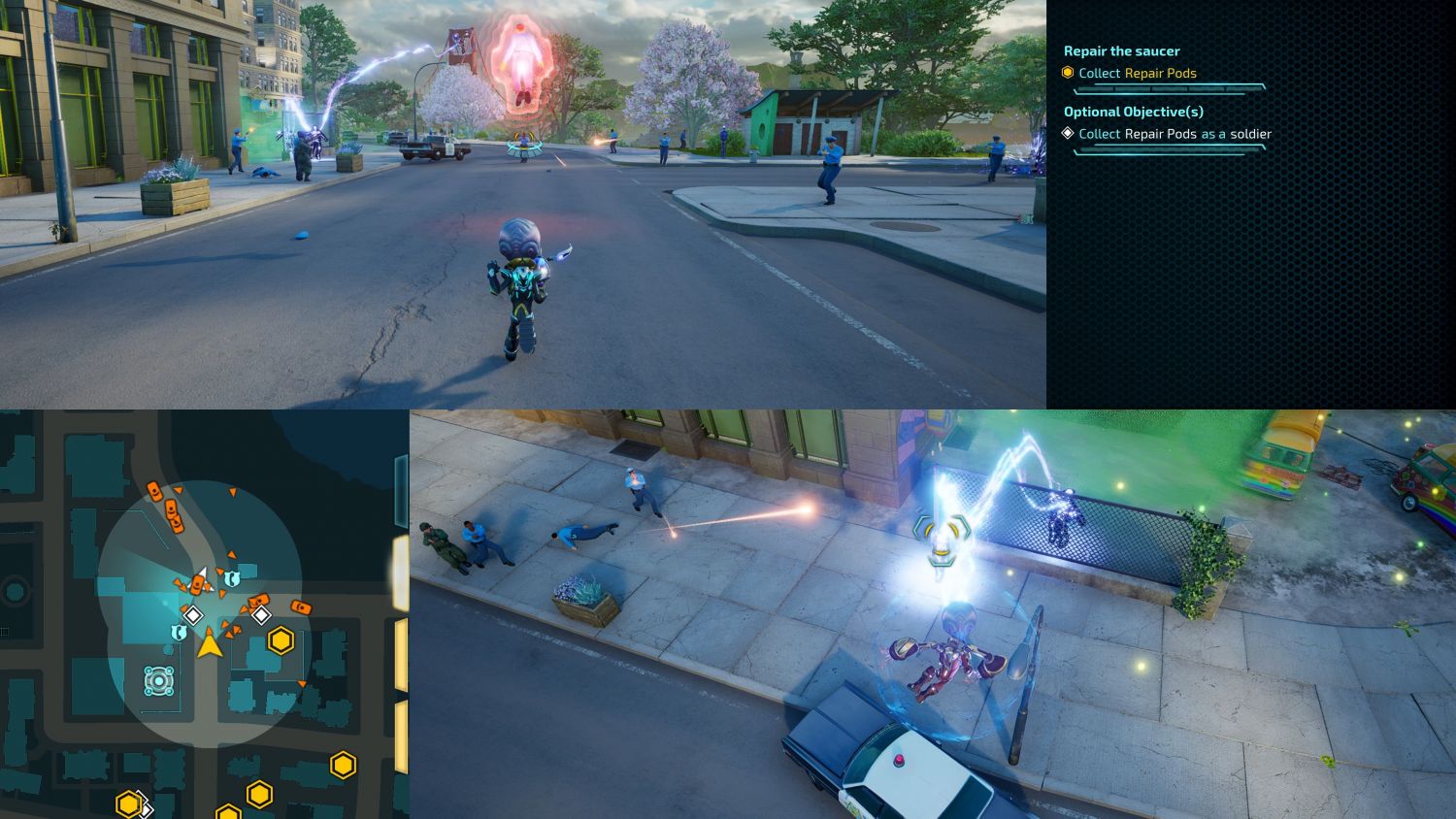 Check out the first 47-minutes of the game below, running on 2-player co-op split screen mode.
Here are the system specifications for running this playthrough: AMD Ryzen 7 5800X (8-core 3.8GHz), GeForce RTX 3070 Ti (8GB), 32GB DDR RAM, Windows 11 OS.
Destroy All Humans 2 – Reprobed will launch on PC, PS4/PS5, and Xbox X|S/One on 30 August.