If you've been waiting to revisit the post-apocalyptic wastelands of Metro Exodus in 4K glory on your Generation 9 consoles, the time is now.
Metro Exodus is the sequel to Metro: Last Light, and revolves around the player's survival against hostile humans and mutated creatures in a post-apocalyptic world devastated by nuclear war.
The upgrade, which is free for all base owners of the game, lets players replay the horrifying sandbox first-person shooter with better visual and performance enhancements. It'll feature 4K 60 FPS, ray tracing technology and dramatically reduced loading time on Xbox Series X|S and PlayStation 5. An option to change your field of view will also be added to the new upgrade.
PlayStation 5 owners will be able to experience the game with the console's adaptive triggers and haptic feedback using the dual sense controllers. The upgrade for Xbox Series X|S will also receive spatial audio and controller latency improvements.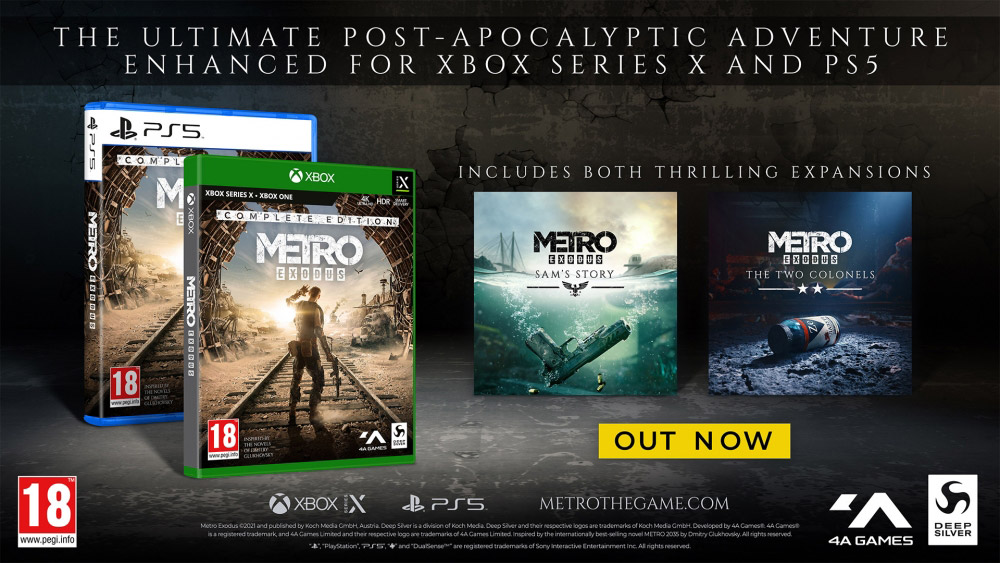 If you've yet to play the game, the studio also released the Metro Exodus Complete Edition which includes the base game and two additional story expansions, The Two Colonels and Sam's Story with all of its visual enhancements and upgrades.
Besides the free upgrade on consoles, the game will also be receiving a PC Enhanced Edition, which offers an even better visual upgrade including advanced ray-traced reflections and support for DLSS 2.0.
The PC upgrade will also be free for all existing Metro Exodus owners via Epic Games Store, Steam and GoG when it drops later this Spring.