We are all big fans of video games, but the truth is that there are not many being developed here on our sunny shores. No, mobiles games don't always count.
One local studio however, has caught our eye, with their brand of riveting game design and awesome world building.
Witching Hour Studios, the small independent folks behind the Ravenmark series and Romans in My Carpet, are now developing their fourth game. Masquerada: Songs and Shadows is set to come to the PlayStation 4 and Steam on PC/Mac, and it is a gorgeous "pause-for-tactics" RPG, with a full voice cast to boot!
Masquerada paints a story of civil strife and deception in a Venetian-inspired city, where masks, now powerful artifacts known as Mascherines, can evoke the "innate destructive capabilities of man into reality" and "can channel nature's elements into deadly magic." Starring protagonist Cicero Gavar and his party of rogues and interesting individuals, gamers follow them as they try to uncover the conspiracies behind the city and their mutual mistrust.
Combat is more than just clashing swords and explosive magic, as players pause time to achieve the perfect positioning of skills and tactics, while at the same time playthrough the game in real-time, like a Venetian Diablo. Fans of both strategic and action games will find their tastes satiated by this unique blend of game design.
Magic is also essential, and elemental spells can be chained together to produce spectacular combinations a la Magicka. Hit a hostile with an earth spell followed by a water spell and bind them in movement restricting mud. This opens up a world of potential magical hijinks that will entertain for hours.
The combat systems go deeper with weapons upgrades and different combat forms for players to go crazy with, and I cannot wait to explore when the game is launched.
Speaking of crazy, the voice over talent lending their pipes to the game is simply stellar. Matthew Mercer (Fire Emblem: Awakening and acclaimed D&D series Critical Role), Jennifer Hale (Fem Shep herself!) and Dave Fennoy (The Walking Dead and Starcraft 2) among many others. Consider me floored and wheezing with excitement. The art of the game is fantastic as well, with every locale reminiscent of a painting come to life amidst a plethora of colours.
Are you stoked for Masquerada: Songs and Shadows yet? The only catch is the game is not yet completed, and the folks at Witching Hour Studios would really love your help in getting it past the finish line, and as fellow Singaporeans, we are glad to help and we hope you are too!
Support the Kickstarter for the game here, and stand to receive rewards ranging from being credited, artwork, to physical copies of the game, USB sticks, figurines and masks!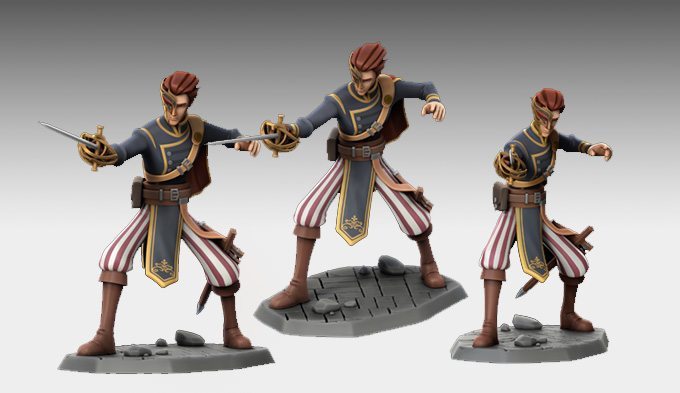 ---

Drop a Facebook comment below!